Searching for a new job can be daunting, especially in today's highly competitive job market. So many people are vying for the same positions. You must find a way to differentiate yourself! One way to gain that edge is by working with a recruitment agency like Searchability.
But what is a recruitment agency?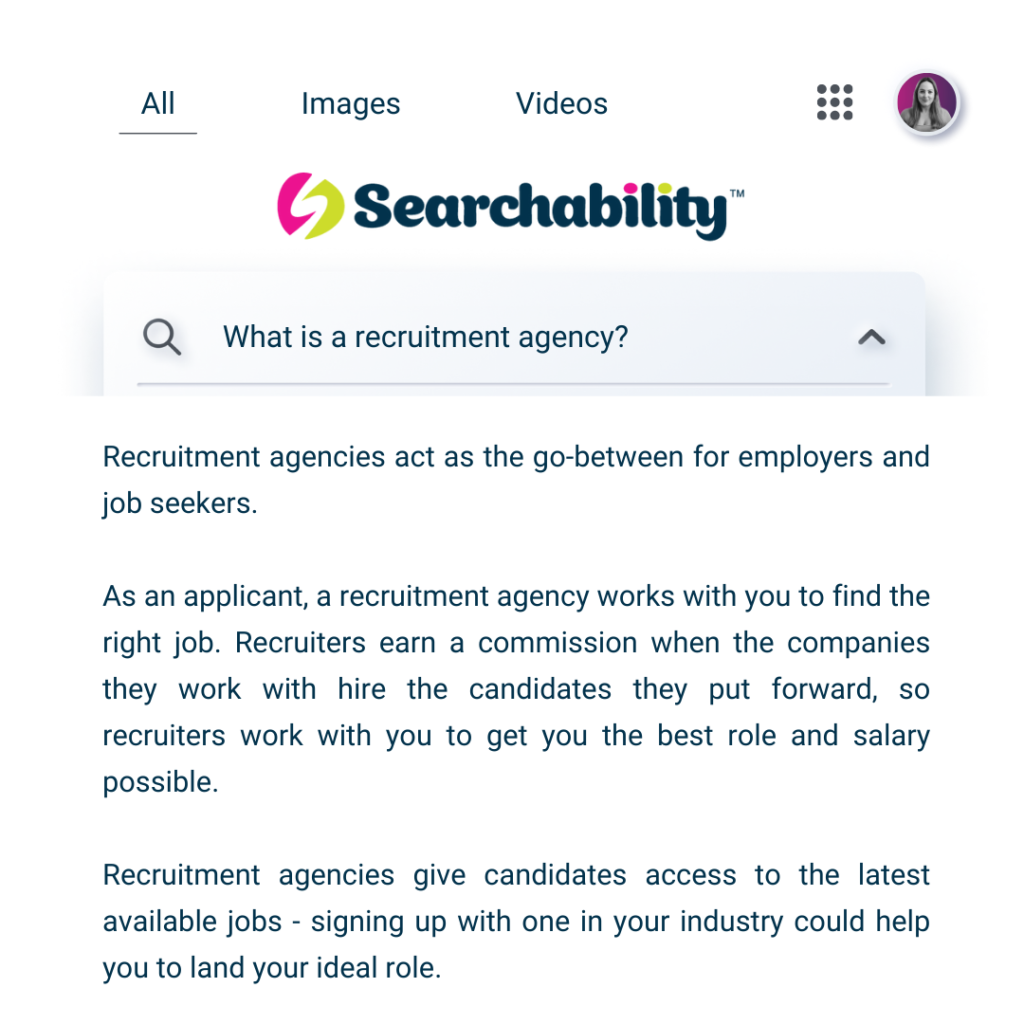 Here are some of the benefits of using a recruitment agency to help you find your ideal job:
Save time and effort
Searching for a job can be time consuming and energy draining, especially if you're already working full-time. Working with a recruitment agency can save you time and effort as they do all the heavy lifting. They can handle the application process on your behalf, including submitting your CV, arranging interviews, and providing feedback. This can save you time and effort in managing multiple applications and communicating with potential employers.
Personalised expertise and advice
Recruitment Consultants have an in-depth knowledge of the job market, including industry trends, salary expectations, and skill requirements. Because of this, they can provide detailed information on the current state of the job market, including the number of job openings, the types of roles in high demand, and the average salary ranges for different positions.
A Recruitment Consultant will provide a personalised job search tailored to your skills, experience, and preferences. They will take the time to understand your career goals, strengths and weaknesses and match you with companies that align with your needs and aspirations. This level of personalisation can save you time and energy in your job search, as you won't have to apply to numerous job postings that don't match your qualifications or interests.
Here are some recent reviews from candidates that have used Searchability in their search for new employment: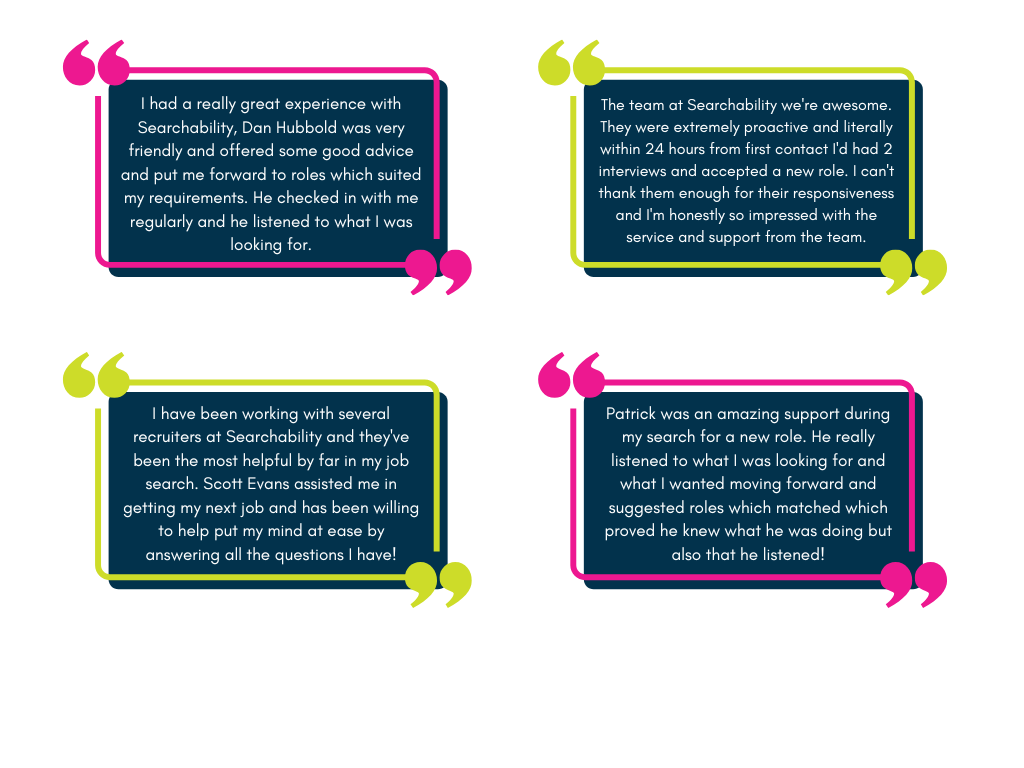 Access to exclusive job opportunities
Recruitment agencies often have access to jobs not advertised publicly. With about 80% of jobs never advertised, many companies prefer to work with recruitment agencies directly to fill positions. By doing so, they can streamline the hiring process and save time and money. As a result, candidates that use a recruitment agency can access exclusive jobs they may have yet to find otherwise.
Confidentiality and privacy
If you're currently employed, you may not want your employer to know that you're actively searching for a new job.
An Indeed.com survey reports that 52 per cent of job seekers said their biggest concern was work colleagues finding out about their job search.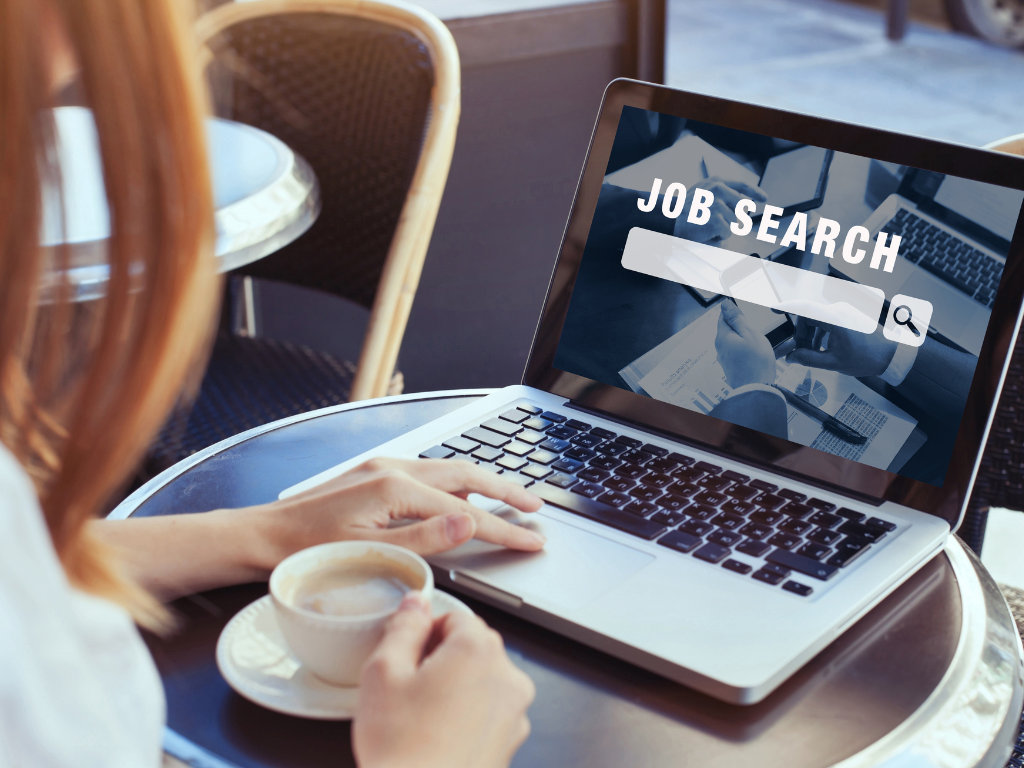 Working with a recruitment agency can be a great way to keep your job search confidential and private. By allowing the agency to handle all communication with potential employers, you can rest assured that your personal information remains secure. Additionally, they can advise you on approaching your job search discreetly, such as keeping your "open to work" status visible only to those outside your organisation.
Support throughout the recruitment process
Recruitment agencies provide support throughout the recruitment process, from the initial application to the final job offer. Consultants will keep you informed on the progress of your application, provide feedback, and negotiate salary and benefits packages on your behalf.
Here at Searchability, our candidate care team will keep in touch to ensure you are happy and that the transition into your new position is smooth. We will help you prepare for your first day on the job and ensure you have everything you need to succeed in your new role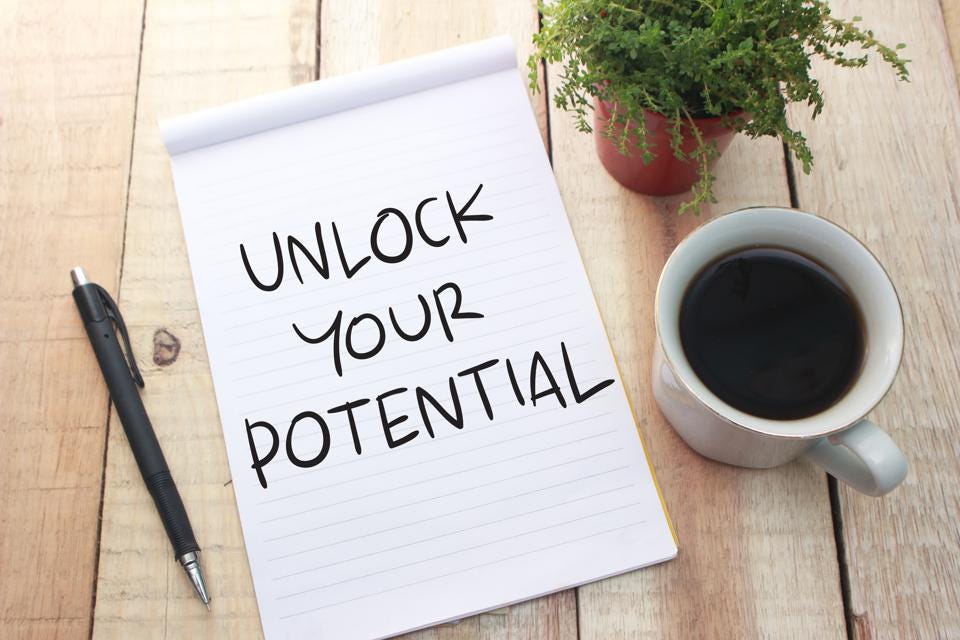 Working with a recruitment agency like Searchability can provide many benefits to help you find your next job. If you're seeking your first job or a career change, a recruitment agency can assist in achieving your career objectives.
With this in mind, why not try it and see how we can help you?
Searchability – For all things IT & Digital UK, Europe, Australia and US
Klickstarters – Exciting opportunities for graduates and juniors in IT & Digital
Hirecracker – Multiple sector recruitment, from Sales to Engineering across the UK
---