There was a time when the thought of remote interviewing was a myth, how could you possibly interview someone without meeting them? In 2020, all things recruitment have had to be a little different. With face-to-face interviewing becoming a thing of the past and virtual interviewing a thing of the present – is it here to stay?
Acquire the right tools
Setting up a face-to-face interview may have seemed a lot easier at the start of the year but once you have the relevant tools to set it up virtually everything easily follows. If you haven't done it already, now is a great time to start streamlining your remote interviewing process from start to finish so that the candidate still feels as involved as they would if it were face-to-face.
Utilising a platform to conduct remote interviews is definitely a step in the right direction. Many platforms that use video interviewing such as Zoom and Skype can be accessed on all platforms whether that's a phone, tablet or laptop – making the process a lot more accessible! Here you can virtually meet the person, and have the closest thing to a face-to-face conversation. Remote interviewing has gauged more interest than a simple over the phone as the candidate can understand non-verbal cues that could easily be missed over the phone, with 70-93% of communication being non verbal it will come in handy! We use our own platform – Searchability Go, you don't even need to download any software! Just click the invitation link and our consultants can arrange everything on our clients behalf, collaborating directly with candidates and hiring managers to create a smooth journey.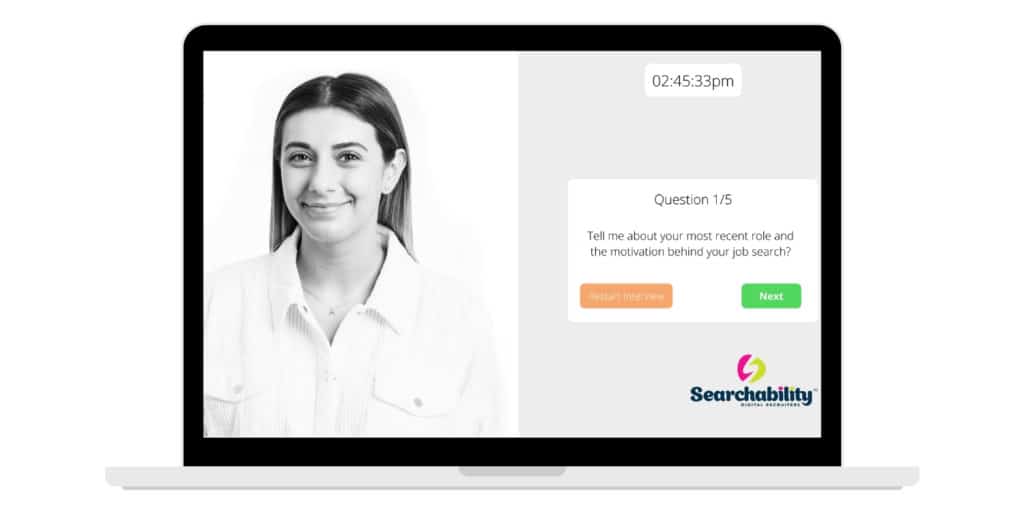 WiFi or WiSigh…
Everyone has WiFi, surely? But there is nothing worse than being on a video call and your connection dropping out. First things first is making sure it's up and running by pre-testing your connection on another video call to family or friends – last thing you want to do is start sounding like a robot mid conversation! Find a spot in your house where you can guarantee a good connection then the rest is smooth sailing.
Presenting couldn't be easier!
We all get slightly nervous when having to present and stand up in front of 1 or even 4 people in an interview. So maybe a virtual presentation could take that sense of fear away! Depending on the role you are applying for, you may need to present some findings or perhaps put together a presentation on a certain subject matter. Lots of platforms have the option for you to 'share your screen' – allowing you to smoothly conduct your presentation whilst still visible to describe each slide in a fluent fashion. This is definitely worth running through prior to your actual interview as it may look good in your eyes but just like any presentation things may not make sense, still practice and try not to read off notes as they will still be able to tell.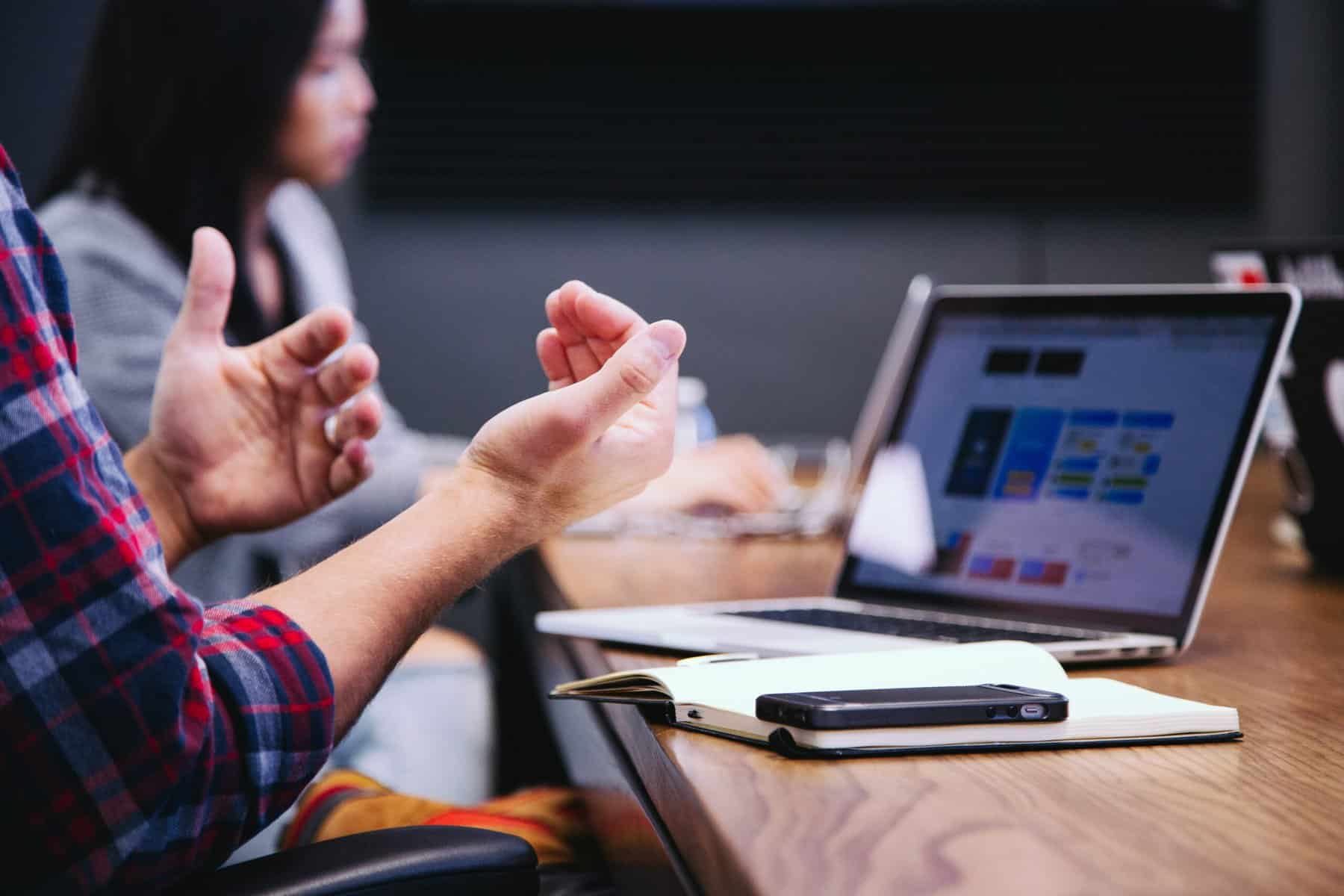 Virtual interviewing etiquette
Even though the interview is virtual you still need to prepare and act just like you would if it was face-to-face. However some of the tips may have changed so take a look:
Even though you aren't leaving the house and travelling there you can still be late! Make sure to leave 15 minutes before the interview starts and be sat ready and waiting, reading over any last minute notes so you are ready as soon as it hits the agreed time.
Lock your door – tell everyone in your household you are having the interview.
Make sure to turn off or disable notifications on your phone and laptop as you don't want any distractions.
Dress the part – put on a shirt and brush your hair. Even though you may be wearing your pyjama bottoms and slippers you need to look the part!
Dispose of any random objects in the background and clutter, as the last thing you want to do is give off a bad first impression.
Choose your background wisely! A neutral background such as a white wall is great.
Finding a quiet, well lit space is a must for a video call. Placing a lamp in front of your laptop can help a dark room brighten up quickly.
During a virtual interview you should leave a few seconds to see if the other person has finished what they are saying as you don't want to start talking over each other and miss a key point!
Communication is key
With any interview communication is key, before starting the interview the following must be considered:
When the interview will commence.
Who it will be with.
What platform you are going to be using.
Is it using audio and video.
Will you need to screen share with them or will they.
When the majority of this is addressed, you will feel more more confident and comfortable about your interview.
Back up plan
We all know technology sometimes has its moments, whether that's your laptop deciding to do a 3 hour reboot right before your interview or maintenance being performed on your WiFi – sometimes these things are entirely out of your control! Make sure whether you are interviewing or are the interviewee to have each others contact numbers, if a problem does arise you can immediately let the other person know and either rearrange or have a phone interview. This will save frustration on both parties!
With all of the key points covered, getting prepared is a piece of cake. You just need to take a virtual interview in the exact same way – prep, be on time and look the part! The rest will come naturally, as it looks like virtual interviewing could be here to stay so best of luck!