Cheryl Holden has been a part of Searchability since we launched in 2012. Initially supporting through a part-time basis as HR Manager, Cheryl recently joined us as a full-time member of staff in her new role as "Director of People & Culture". Cheryl recently co-ordinated our Best Companies engagement survey that lead to us being announced as a Sunday Times Top Employer, and in March 2020 she is also in the running for a prestigious (and well-deserved) Onrec Award for "Unsung Hero of the Year". Prior to the awards we caught up with Cheryl to get a deeper insight into her role, and learn more about why she is up for this amazing award!
You have been a part of Searchability since the launch in 2012 – previously working on a part-time basis as HR Manager before moving into a full time role in 2019 – what has the journey been like for you?
From the moment I first made contact with Martin and the team at Searchability I could see that Searchability was unique in its culture, and were working towards a very exciting future. Visiting an office on a ad-hoc basis can make it difficult to feel part of the team but I always felt welcomed, even if I did have to search for a desk on each visit! As Searchability continued to grow and prosper there was greater requirement for my skills and knowledge, and when opportunity was presented to take on the role of Director of People and Culture I felt like I was coming home.
Being the only member of the HR function you must have to look after a lot of aspects of the business – what does a typical day look like in your role?
Supporting the team to recruit, retain and develop the talent we have and to ensure we can expand as we push into new markets both in the UK and globally means that no two days are the same.
However each morning I will ensure I have at least said hello to each team – if there are any ongoing people actions they can be picked up and worked with even if that's just as a case of asking someone how they have got on this week, or making a positive comment about an achievement to a member of the team goes a long way. There is always the day to day admin to deal with and this is woven into project work – whether that be engagement strategy – setting up in The Netherlands and USA, developing our HR system BOB or providing strategic advice to the Directors – the plan and focus can change quickly. The pace is fast and flexibility in approach is required – if a member of the team needs support then that has to take precedent and the more transactional aspects have to fit in around that.
After moving into the full time role at Searchability as Director of People & Culture one of your first tasks was to undergo a full employee engagement survey through "Best Companies" – what was the purpose of this?
The initial purpose for the Best Companies survey was to get a measure of current engagement levels, with the mindset that we would be able to create and deploy our engagement strategy with a view to implementing key changes in 2020 and measure again in the 2021 survey – at which point we would also look to enter the Sunday Times Top 100 for 2021. We were aware that our general engagement was high but we knew that areas such as well being and giving something back could be improved.
The survey was issued to all employees and received a 90% response rate. When the results came through and we heard that we had been awarded with a 3 star accreditation that shows Searchability has "extra ordinary" levels of engagement it was a very proud moment.
Our Top 3 factors where My Company, My Team and Leadership. As anticipated we had some work to do on the well-being and giving something back but we had already started to make provision for this in our 2020 strategy. All other factors in the survey were between 2 -8% above other 3 star company results. The key for us in 2020 and beyond is to continue to improve our engagement levels especially as we move into our new offices next month and will see further growth in the business, we work as one team and all strive toward the same goal and we want this to continue. How we communicate with our people is the key driver to our success. We are open and engaging and take regular feedback, the best companies survey is beneficial however we need to have our finger on the pulse everyday and with regular meet ups, focus groups and companywide communications we can continue to build on our findings and ensure we are providing an amazing employee experience.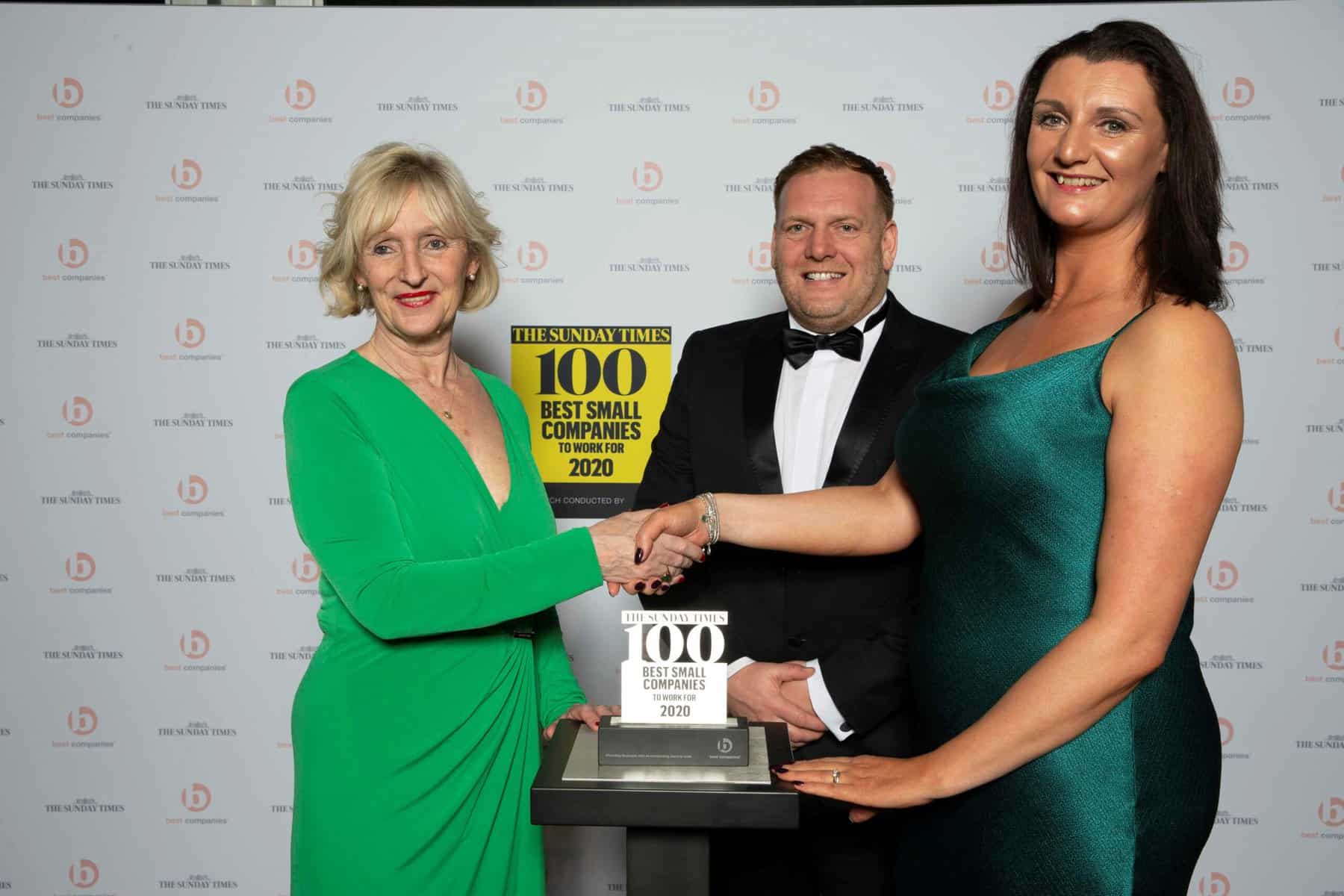 The feedback gathered has led to a number of new developments in the company surrounding employee wellness – can you tell us more about this?
Employee happiness and wellness is the balance between work and home life – the famous "work/life ratio" – is vitally important. Stress and pressure, whether that be at work or at home, will impact on your health and performance. In recruitment it can be difficult to get away from the pressure, and inevitably varying levels of stress are unavoidable – however Searchability has for 2020 added to its mental health toolkit and implemented new working regimes to support work life balance and ease the pressure:
Flexi-time – We have flexed the start and finish times for employees so they can come in later leave earlier to spend time with family, attend the earlier gym class, workout before work, drop the kids off at school etc. Feedback from our people has already been really positive with this, one employee has stated that the ability to collect his son early and then take him to school the next day using the flexi time "is a massive bonus."
Feel Sound – All our employees know that they can approach any member of the team to talk about issues in an open and honest environment and be met with support we have all experienced mental health issues and are willing to share our experiences with others but we also understand that sometimes people may want to just take a bit of time out and to support this we have introduced Feel Sound. This gives every employee up to one weeks additional leave which can be taken in hours or days and can be booked on the day with no notice required and no approval needed. So if you need to step away from work for an hour or more to reset, recharge or do whatever makes you feel better, you can. We have all been in a situation where the day has not gone well, we may have worries in the back of our mind and then the fog comes and you just can't focus, everything you do seems more difficult and you just want to step away and spend the next few hours watching the clock till home time, or those morning when you have had a restless night and just cant quite get yourself out of the door – you can just book a feel sound hour or more and take the time to look after your well-being. In addition you may wish to take an extended lunch to meet a family member or friend and the normal hour won't be enough – take the pressure of and take 2 hours relax and enjoy the company of your lunch date!
Searchability is a registered Mindful Employer – making it healthier to talk about mental health at work. We want to build on our current good practices and put further initiatives in place to ensure anyone with a mental health condition receives the right level of support. Being a Mindful Employer demonstrates a willingness to enable employees to talk about mental ill health without fear of rejection or prejudice our people know this is the case and by signing up as a Mindful Employer we have access to up to date resources, training and it supports talent attraction.
As well as holding HR qualifications you have also qualified as a hypnotherapist in your spare time – is this something you plan on bringing into the Searchability benefits package too?
Absolutely- there are a few people who are keen to get support with managing their confidence, stress, fears and phobias and when we are in our new office next month we will be able to develop this further, this may not necessarily result in actual hypnosis, but the skills I have learnt can guide people to make positive changes, support self understanding and encourage development of new attitudes and positive feelings.
You've championed Searchability's involvement with Hope House and have even got involved with this yourself by donating your time to the charity – how important do you think it is to collaborate with a charity as a business?
There is great value in investing in the local community and wider society, when you collaborate with specific charities you can build lasting partnerships and really engage with the work the charity does. Participating in the national charity events is always rewarding but supporting something closer to home, whether that be geographically or emotionally, increased engagement and support. The charity will come in and give your teams updates on where the donations have been spent and provide a tangible outcome for all involved. From a strategic perspective its good for our brand image and it also supports attraction and recruitment. I recently participated in the "Dragon's Lair" initiative for Hope House and have just signed up to do a sunrise trek up Snowdon in July – this will be personally challenging for a great cause!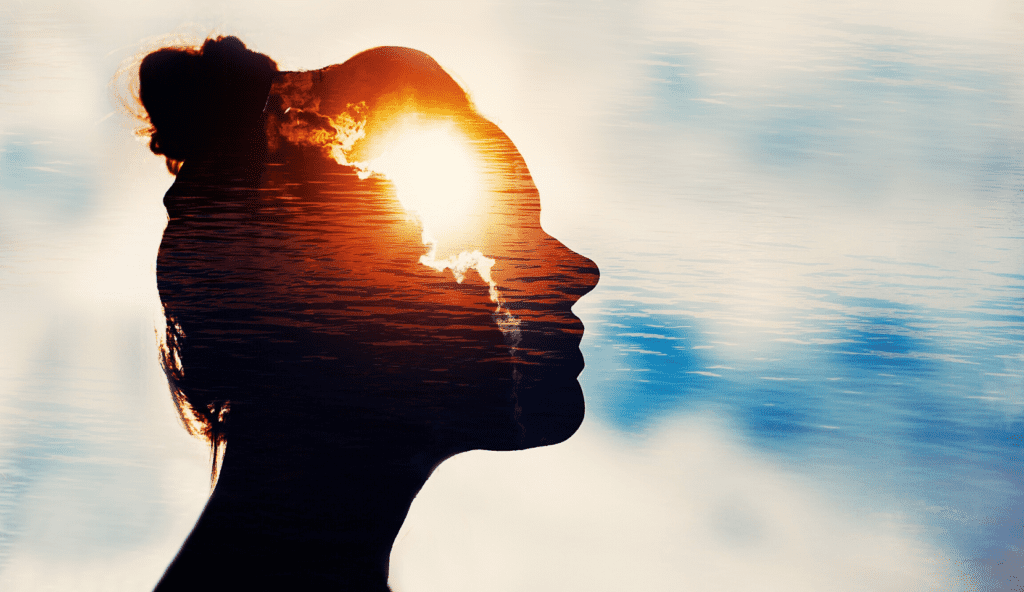 Off the back of the Best Companies engagement survey you helped Searchability to reach a 3-star accreditation for employee engagement – what did this mean to the company?
The accreditation is acknowledgement internally that we are in a strong position to continue to provide an amazing employee experience, supporting our people to realise and develop their full potential. Externally it confirms we are a credible employer that genuinely cares about our people, we invest in them and do all we can to engage inspire and motivate our teams.
Working in recruitment means we see a lot of celebration for the "top billers" and consultants working in a sales function, but not always for those working on the operational side of the business – how did it feel to be nominated for the unsung hero of the Year award at the Onrec Awards?
Honestly I was really touched by the nomination, when you work in a supporting/operational function you can be making a difference everyday and may not get direct recognition for this as it is not as tangible as doing a deal, but you continue in the knowledge that you are having a positive impact on both individuals and the business. The support team at Searchability are regularly praised and thanked for their efforts but its easy to lose sight of what has to go on in the background in order for a business to function.
You are up against some stiff opposition on the night – if you do win how do you plan on celebrating?
I am going to get "chezzered" (something my colleagues say when I have a couple of dry whites lol) – but seriously I will enjoy an evening of celebration with the team and pray the aftermath is not too bad!
The Onrec Awards will take place on 5th March at The Leonardo Royal London St Paul's. Keep your eyes peeled to see if Cheryl and Searchability take home any key awards on the night!