As a recruiter who specialises in IT and Technology recruitment, we have the privilege of working with a variety of clients across the sector, from start-ups right through to global names in technology. Due to the nature of our services we are able to recognise key peaks and troughs occurring in the wider economic market, and given the activity we have experienced in 2021 so far it is clear to see that the technology sector is set to boom this year!
The challenges of the pandemic meant that hiring in 2020 was centred mostly around urgent requirements and replacing employees who had left for a lot of organisations, but this year it seems that almost everyone is looking at increasing their headcount to facilitate future tech projects! Rather than hiring one developer at a time, a lot companies are reaching out to Searchability to seriously scale their tech teams, which is why we launched our new solution Scalability to assist.
Before you start to consider scaling your tech team, whether you want Searchability to assist you or not, there are a few key areas to consider. Below we have outlined the key elements to look at along with some of our top suggestions to help you grow your tech team at an accelerated pace!
8 ways to scale your tech team:
Revisit your vision and your values
Scaling a tech team should be approached in the same way you would look to scale the wider business as a whole, and research suggests that scaling a business through values will help to achieve sustainable growth. When your organisation was first launched it will likely have held core values at the centre along with a shared vision among your founding members and initial employees. If you scale your business without integrating vision and values at the core then you run the risk of diluting your core message as an employer. Do not lose the essence of who you are by failing to integrate this as part of your hiring process! Instead take this opportunity to revisit your vision and values, and strengthen the messaging of this both internally to employees and externally through your recruitment campaign. Need another reason? According to Deloitte research, mission-driven companies have 30% higher levels of innovation and 40% higher levels of retention, so it is well worth adopting a value lead approach to scaling your tech team!
Consider how scaling your team will impact the existing culture
As your tech team grows, especially if you are onboarding technical employees in new locations, you may run the risk of culture dilution. Company culture is a key part of your employer brand, and if nurtured correctly, can be one of the key factors in attracting and retaining talent. Just as we mentioned you will want to revisit your vision and values before scaling your tech team, you will also want to look at how scaling will impact company culture too. Speak to your current employees, share your plans for growth and ensure you are communicating your vision and values throughout this period. It can be unsettling for your current employees to go through such a large recruitment drive if this has not been done before, and you will need these individuals on your side when it comes to maintaining that all important culture. If you move from a relaxed start-up culture to a more structured and corporate one, it will create a shift, but as long as you keep those values and vision at the core of your growth, and communicate your expansion plans with your employees you will retain a level of control.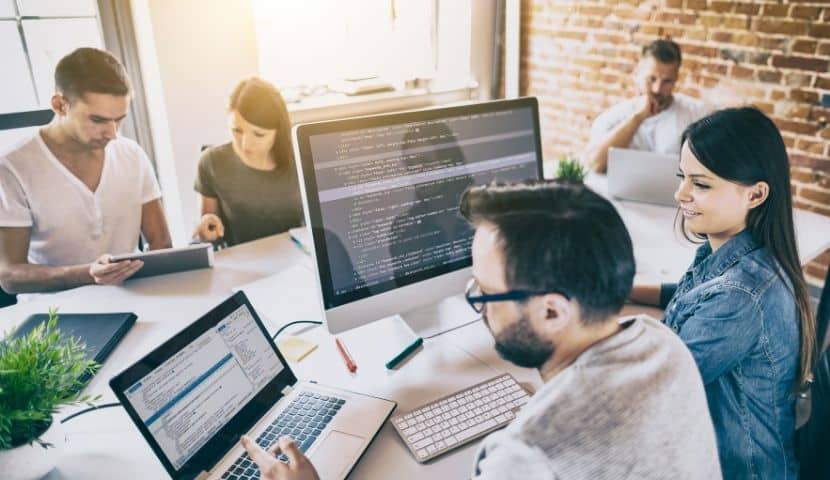 Consider the skills and capabilities you need first
A large-scale recruitment drive can be difficult in any industry, so when it comes to IT and Technology where the competition for talent is already so high it can be a big task to fill all of your vacancies quickly. Instead of thinking about the ultimate headcount requirements you have, look at what skills and capabilities you require first, and prioritise your hiring strategy based upon these roles. Adding this structure will make your scaling plans more manageable, and ensure you are concentrating your hiring budgets in the right places to start with.
Consider new locations
If you have struggled to find enough software developers (or other tech employee) for your HQ in the past, then choosing to scale your tech team in this single location is going to be a difficult battle. Unless you offer remote working, you will need to find enough suitable candidates within a commutable distance from your offices, so it's a good opportunity to explore the wider market to help inform your decisions. You can use tools such as LinkedIn's talent insights to identify areas where the level of candidates with the skills you require is higher, and even compare this with the hiring demand in that location. If your HQ is based in a remote location, you may find it beneficial to open a satellite office in a nearby City where the level of talent is greater for example. If you'd like to uncover a hidden gem location to assist your scaling requirement then get in touch today!

Utilise an experienced recruiter
We know that attracting tech talent can be a slow burner, especially if you are relying on inbound applications alone. That's why it's good to engage a specialist recruiter (like ourselves ) to assist you along the way. In many instances, recruiters will already have a number of suitable candidates on their desks who could be suitable for your role, and they will help to engage them for your opportunities at a time where there is so much competition. The best thing about using a recruiter is they will look after everything for you, leaving you extra time to focus on your wider scaling strategy.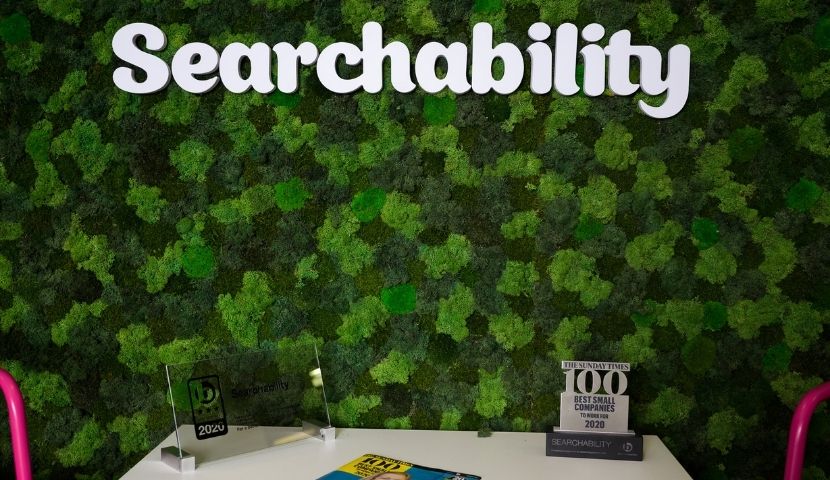 Consider contract options
Just as waiting for a direct applicant can cause delays in your scaling plans, waiting to secure the right permanent resource can also do the same. Not only can it take time to find the right candidates (even when utilising a recruiter depending on the skillset you require), but you often have to wait for extended notice periods resulting in delayed start dates. If you are open to using contractors, you can plug the gap while you look for that permanent resource, ensuring your projects can get off the ground without delay!
Searchability's Scalability Product
For clients looking to grow their tech teams at an accelerated pace, or for those who are looking to employ a considerable number of new employees our Scalability solution is the perfect option. Here we offer a number of service options, all designed to deliver the tech talent our clients need whilst simultaneously adding value to their internal teams / internal candidate attraction goals. This includes talent pool services to assist the long term hiring needs, activation of employee advocacy campaigns, market insights for a data driven approach to hiring, retained and contingent recruitment solutions, events and more! Take a look at our Scalability product to find out how this could assist you!
If you are looking for immediate contract resource or if you would like to discuss your long term scaling plans for your tech team then please get in touch today at 01244 567 567 / [email protected].