So…Who are we?
Founded in 2012, Searchability set out to disrupt the traditional recruitment market and do things a little differently to help UK companies attract the very best tech talent!
In addition to our fabulous Chester offices we also have recruitment hubs in the major UK cities giving us great exposure and coverage for our clients as well as a London Office in City Point.
We have recently expanded into the USA with new headquarters in Austin, Texas, as well as Europe with our new headquarters in Amsterdam, NL, and we are soon to be entering Australia!
---
Sectors
Tech & Digital is at the heart of what we do ❤ However, we have expanded our expertise into new markets and sectors from National Security & Defence to Finance and even Health & Safety. We also recruit for all levels from Graduates all the way up to Managers.
---
Be Sound!
Our core value is simple but significant in being part of the Searchability team – Be Sound.
Every decision that is made at Searchability and every action we take is driven by this value. All of our employees live to the value of "being sound", and as a result we are helping to change those "not so nice" perceptions people have of recruitment consultants, one sound action at a time!
---
Our People
We employ over 90 amazing employees who are all genuinely passionate about their roles – from Recruitment to Marketing to Business Operations! All of our staff stay connected both inside and outside of work, giving you new friendships that last a lifetime.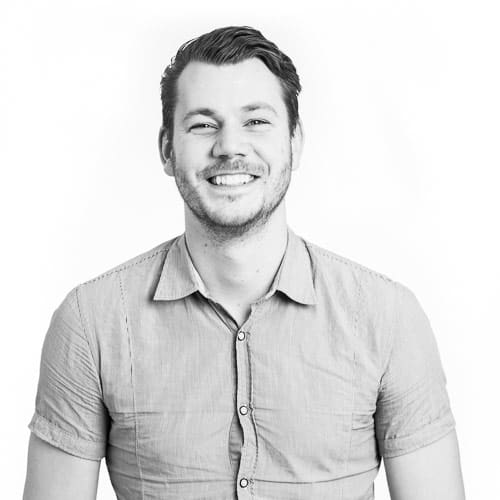 Check out the rest of the team www.searchability.com/about-us/the-team
---
Training – The Searchability Campus
Our Searchability Campus is ran across 8 weeks and covers all the tools you need to kickstart your career in recruitment!
Week 1 begins with an introduction to our people, culture and how creating a personal brand is so important. The following weeks will focus on candidate management from finding to placing. Finally we will cover all things Business Development. The training is provided by both internal and external professionals.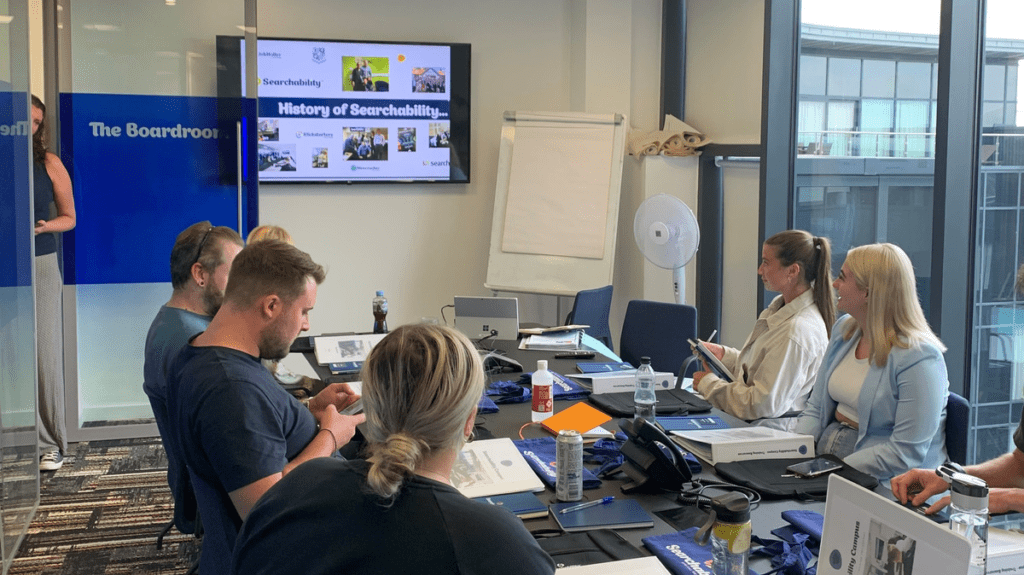 ---
Social Events
Whether you have worked in recruitment before or are new to the industry, it's fair to say that the recruitment industry can be a rollercoaster and so we feel it is super important to have tools down times where we can socialise and have fun! 
We run many social events throughout the year from charity bake sales to holidays in Portugal!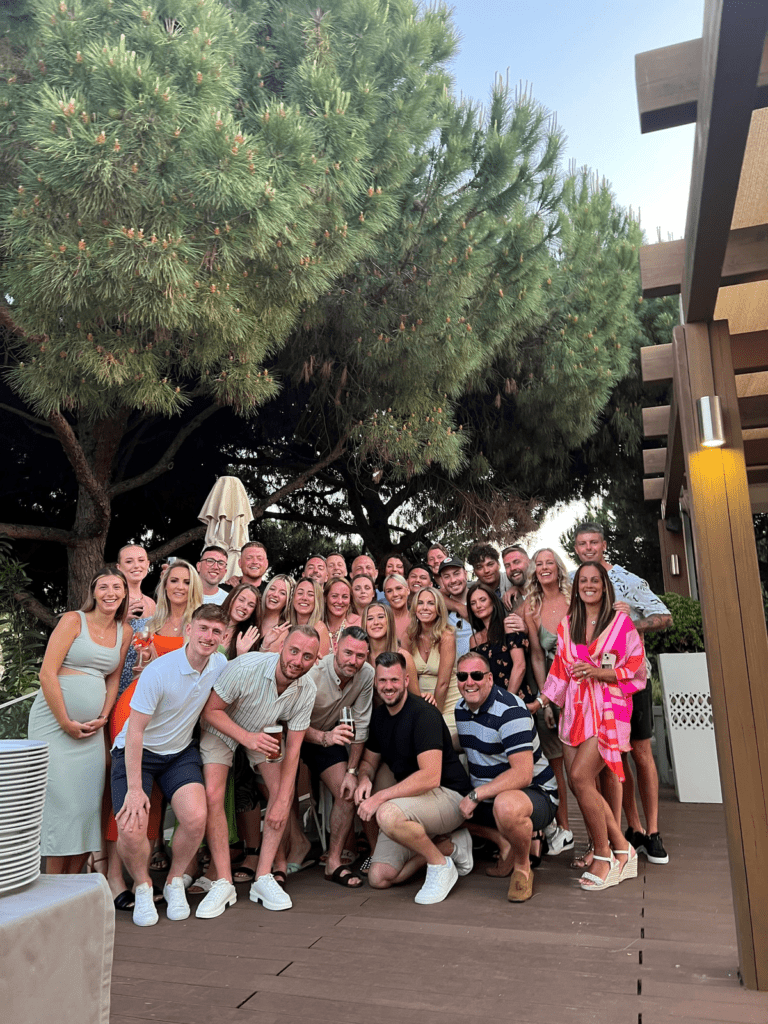 ---
Your questions answered…
What's your favourite thing about working at Searchability?
Daniel – "I love working for a company that allows me the freedom to do the job to the best of my ability but whilst also being supportive for any issues that I need help with along the way (and the money of course!)".
Ashlea – "My favourite thing about working at Searchability is the First Fridays! The fact that we can crack open a bottle of prosecco at 12pm is the best thing ever!"
Matt – "My favourite thing about Searchability is the constant support you can get from your peers. Learning from others who have experienced the highs and lows of recruitment is extremely valuable and I couldn't ask for a better group of people to work with (Also, the pool and ping pong tables aren't too bad either!)"
What hours do you work? Is there any flexibility?
"I work from 8.30am – 17.30pm like the majority of other people, however it is flexible here and you can work core hours of either 07:30-16:30 / 08:30-17:30 / 09:30-18:30 to help fit around your home life."
What are Feel Sound Hours?
As mentioned above, being sound is our core value. In this case if you are not feeling sound, just need to leave early to make an event or have extra time with family, you can take an extra 16-24 hours paid annual leave per year (based upon FTE) to book off at any time to help you "Feel Sound".
What is the best place for lunch nearby?
Rosie – "I am obsessed with the tuna and cheese paninis from Panini Press – so much so that we are on a first name basis"
Matt – "It's got to be a meal deal from Tescos for me, simple but plenty of variety and only a 5 min walk!"
Leah – "I always come prepared with my lunch pre-made but love having a stroll to the river, it's so relaxing to just sit and admire the views!"
Jamie – "The best place to go for a Friday lunch has to be BarLounge my fave is the sticky chipolatas and garlic calzone."
Heather – "The olde custom house also referred to as (The Cuzzy) has the best cheesy chips and bargain bevvies 3 old mouts for £8."
How does the interview process work?
First you will have a call with our internal head of recruitment, Janyve. She will tell you a little more about us and also find out a little more about you!
Following this, if you progress we will invite you into our HQ to meet some of the team and ask/answer further questions.
What opportunities do you have for career development?
The opportunities are endless here at Searchability, you are in control, we will provide excellent support and training along the way. 
We created a salary matrix to motivate our teams to be the best they can possibly be in their role, ultimately progressing them to the next level.
Start your journey as Trainee Recruiter and move through to Lead Consultant and even further to Associate Director.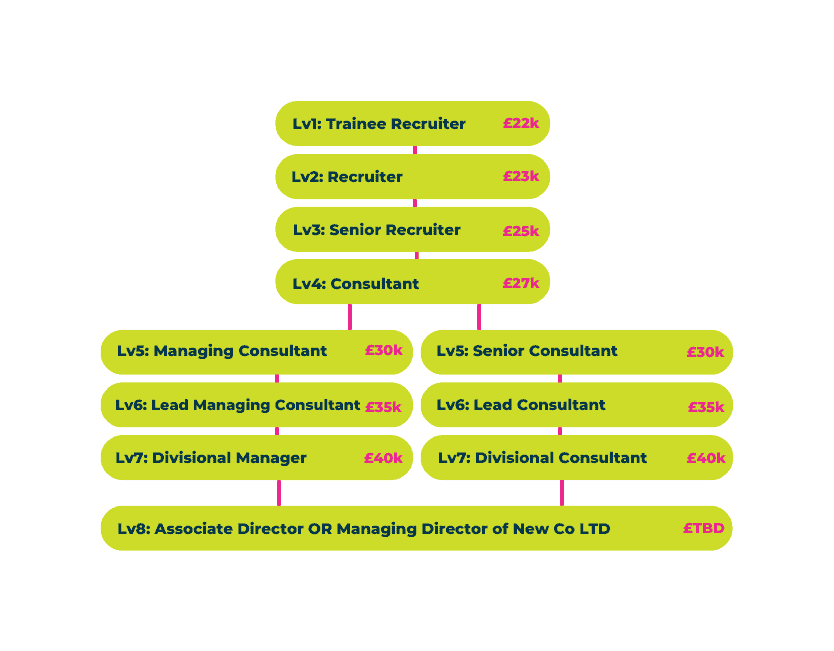 What is #FirstFriday?
Our famous #FirstFridays were launched in August 2016 and started with "Searchabrazility", coinciding with the 2016 Olympic Games in Rio, Brazil. We launched the event in style, asking our employees to dress as a country of their choice (efforts ranged from international football shirts to full statue of liberty costumes!) We also challenged our people to an Olympic PlayStation tournament, with the winner taking home the prize of a spa break for two people!
Our #FirstFriday debut was enjoyed by all and we have kept it running ever since, celebrating multiple events and dates in the calender. Chinese New Year, Employee Appreciation Day, Baby Showers, Sports Day, Alton Towers, Chester Races, and even a 70's Disco!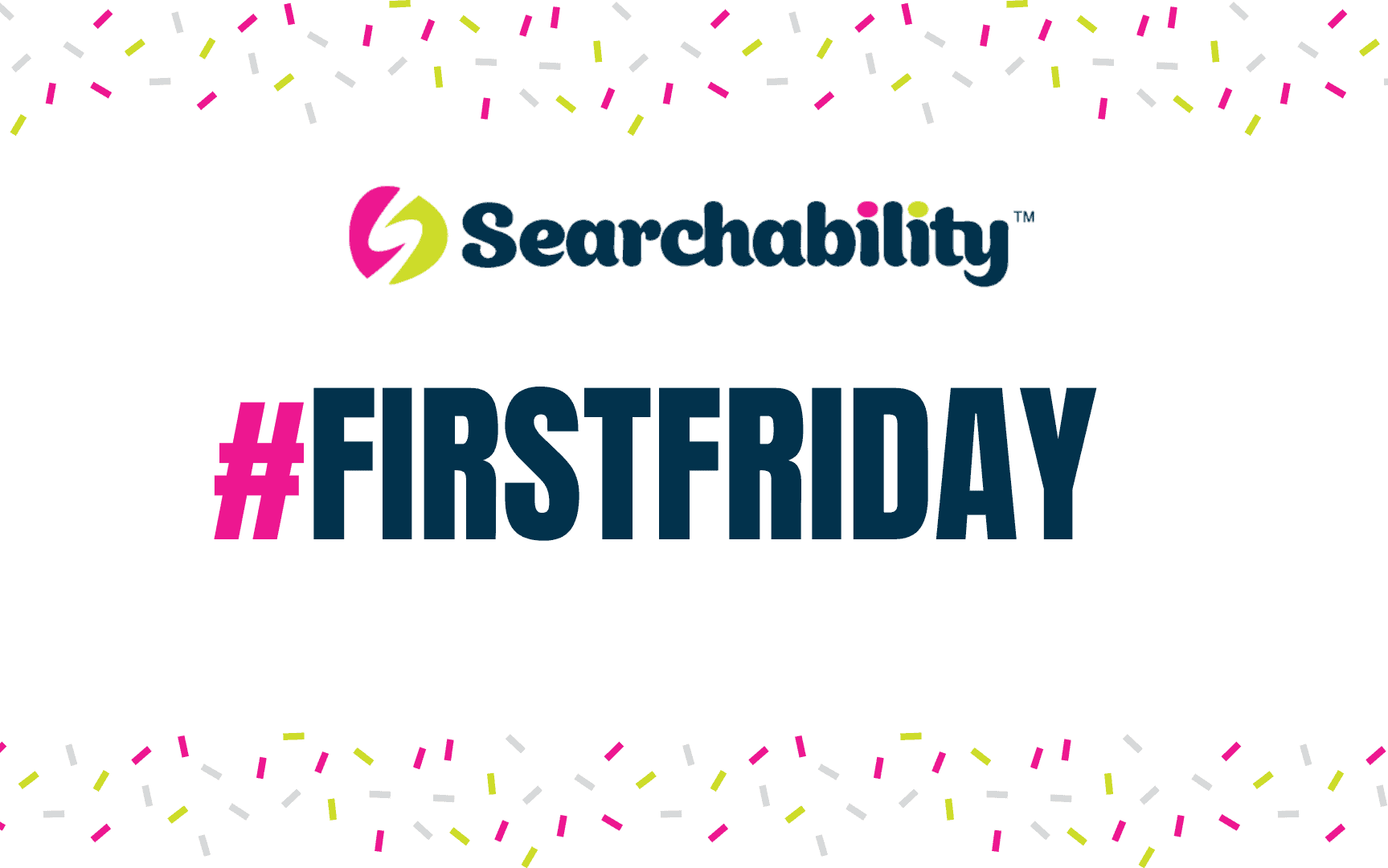 How do you support employees' health and wellbeing?
#ThirdThursday was introduced by our HR Manager Cheryl in order to help with employees health and wellbeing whilst working with Searchability. Every #ThirdThursday has a different focus, with initiatives including personal finance, mindfulness, life coaching, yoga and much more.
We have had a health station temporary available in the office to measure Blood Pressure, ⚖ Weight & Height , ‍ Body Composition and ❤ Heart Rate. 
CEO of The Clayton Hulme Partnership, Chris Hulme, came in to provide financial advice on everything from house buying to investments.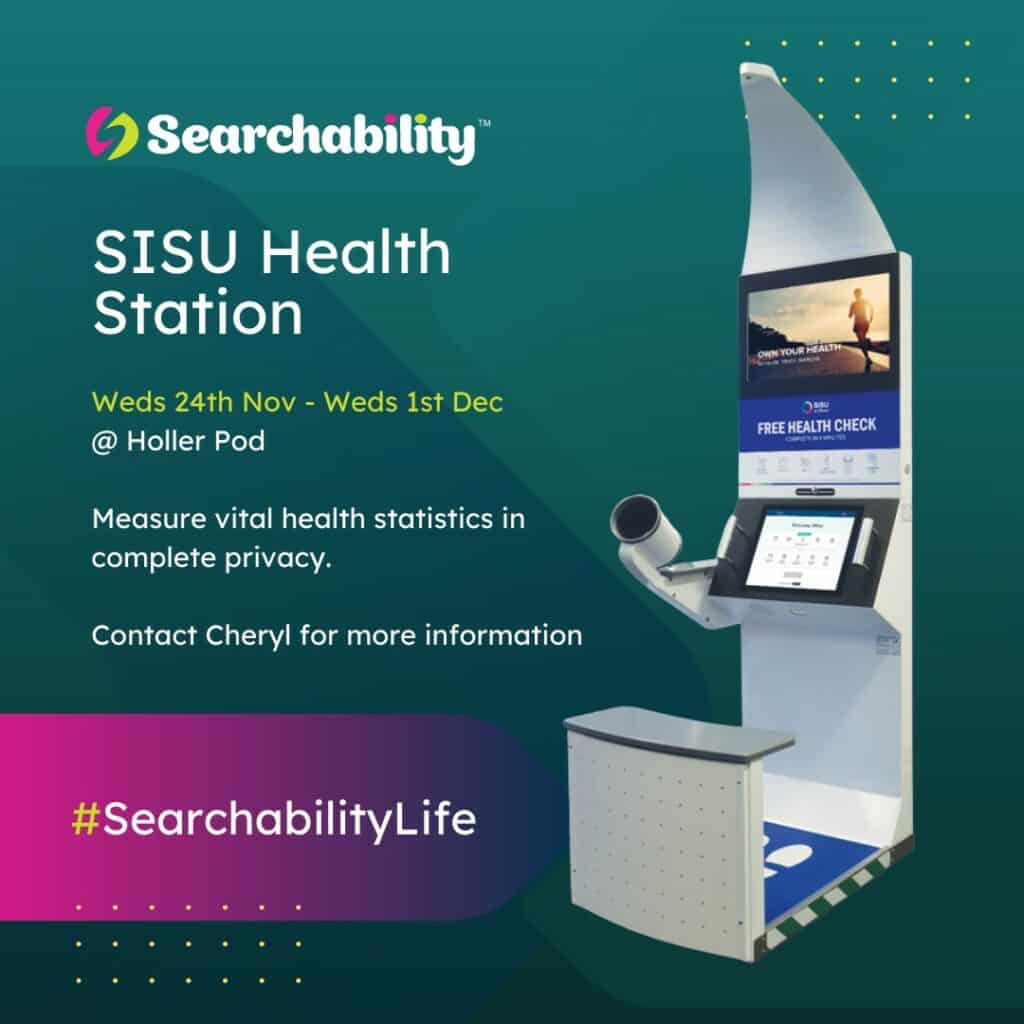 The team were lucky to have two Sense Massage therapists in to offer massages to employees, helping with neck and shoulder tension and relieving stress.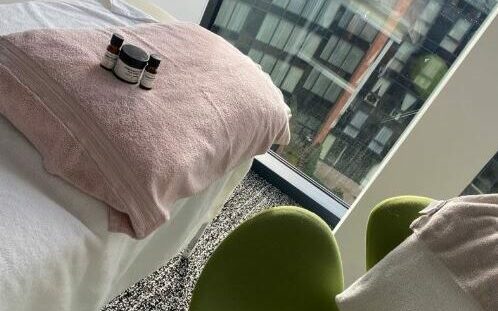 ---
Want to see more of what we do? Check out our social media streams