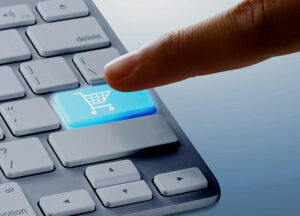 There has been an explosion in the use of ecommerce over the last few years and the variety, pricing and sheer volume of products available is staggering.
Buying and selling of goods and products through the computer network has become the favourite and easy way for many producers and consumers to conduct their transactions. This activity is termed ecommerce. Twitter and Facebook makes our shopping experiences entirely different from what we have been use to in the past.
The social media platforms bring the shopping experience to those many users who just previously used social media for messaging. Without leaving the social media network, the buy button now allows customers to complete their purchases in effective ways. Products can also be available with higher discounts but also bring to customers attention many more different product varieties. Using  social media we can connect our favorite products to our friends too, thereby helping us to  maintain our friendships in a more strong and affectionate way. By tweeting we can share many offers available through the e-commerce available on social media. Buying gifts is made very much more easy while using this way of communication  as we are able know more about what our friends would find favourable enabling us to  buy and send them more appropriate gifts. They will feel happier and it will be more useful for them and the relationships will become firmer and more sustainable. By using e-commerce more people are buying through online outlets and are thus rendering ecommerce more increasingly fashionably and more healthy.
Ecommerce is one of the best ways to purchase goods and to make that purchase via a social media platform that you are familiar with and it will enhances the whole experience.
Steve Blythe (Recruitment and Social Media Commentator).
---