Tech has proven to be one of the most resilient UK industry sectors over the past twelve months, and with promising signs of further growth ahead we know that we will be extremely busy at Searchability to assist individuals with their next career moves. One of the busiest sectors we operate within is the Software Testing market, and with our recruiter Jordan Schofield expanding our presence across Scotland and the North East, she caught up with Simon Laden, Lead Test Engineer at Scott Logic in Edinburgh as part of our "Talking Testing" blog series. Here Simon shares key insights from his testing career and advice for budding software testers too. Take a look below to read more:

Looking at your LinkedIn you can see that you're an extremely experienced Software Tester –what first attracted you to Engineering and then going onto Software Testing?
"As a kid, I quickly decided that I wanted to make video games, so I studied computer science and software engineering. But when I had to look for an internship, I got a position as a tester in a consultancy, working for some French telecom companies. I discovered what was software testing there and realised that I enjoyed it. Knowing how the application works is nice, but understanding what the intent behind it was, what do the end users expect from it and how does the actual application differ from the requirements is more interesting to me. In my career, I requested to be a developer for about 3 years, but I mainly stayed on that project for the people more than for the task itself. Developing, on that project, was tedious and not very challenging (no offense to developers out there!)."

You started your career within an Engineer Internship in France which then led to your career in Software Testing where you have also been working for a company in New York, and you're now based in Edinburgh. Given your experience within your role in different countries do you feel the role varied due to this factor?
"I am not sure that the role varies because of the location. Of course, the professional culture and ethics are different in France, the USA or in the UK. But the role itself mainly depends on the organisation of the team. Until my move to the UK, I mainly worked on projects following the Waterfall methodology, where testing is considered as some form of "final check" before the release, yet always pressured to get done as quickly as possible to deliver in time. With that said, the culture has changed. With Agile becoming the most common methodology (even if its application varies greatly across companies and projects, obviously), software testing is less siloed and isolated from the rest of the development team. Some project managers even understand the value of testing! The popularisation of automation, mainly thanks to Selenium in the early 2010's, has also helped to bring testers and developers together."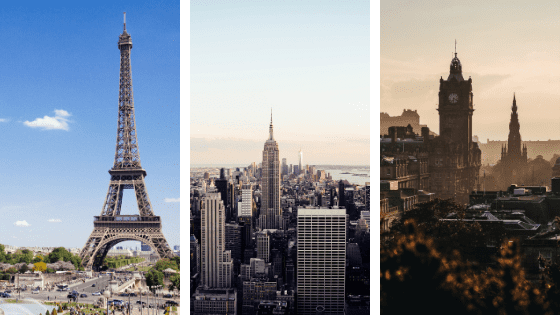 How come you picked to stay in Edinburgh for so long? Would you move location again at all?
"Moving to a different country was really a heart-breaking experience. Having to pack my life in 2 suitcases and starting something new in a new country, with a different language, culture, away from my family and friends. It is exciting of course, but also very scary. It taught me a lot about myself though.
After my return from New York, I wanted to continue working in English, but it's only when a friend suggested me to try Edinburgh that I applied for jobs there. Scott Logic was the first interview (and the first company) I applied for in Edinburgh. I discovered the city the evening before that interview, and I fell in love with it. It has been more than 5 years now, and in spite of Brexit, my desire to live in Scotland remains strong."

What advice would you give to someone that currently works in Software Testing in the UK and thinking of staying within Software Testing, but with a role overseas?
"Disregarding the concerns with visas, international moving, citizenship, and the current pandemic, I would say that if anyone is willing to work in a new country, they must be humble and ready to learn a new approach to work, for better and worse. Technical skills are valid in every language, but soft skills vary greatly. If possible, it is easier to search for a job when you already live in the country you are aiming for and have a local phone number."

I can see you have experience in Automation Testing, what advice would you give to someone looking to get into Automation and currently only has Manual Testing experience?
"Automation is becoming very difficult to live without, nowadays. It is certainly not the pinnacle of testing people (who are not testers) believe it is, but it can help greatly with maintaining the quality of a software.
To get into automation, learning from scratch, I would suggest looking for online tutorials to set up Selenium, or Cypress, and practice on a website (pick something simple, with not too many menus and interactive elements). Automate simple actions first: click on a link in the menu, search for a keyword, etc. Then progress with more elaborate scenarios. It is fine if you start by copying and pasting code from the internet, but try to understand what it does, and adjust it, change it to do something you want."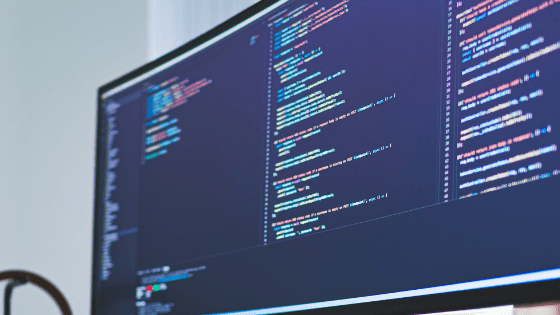 What do you think would help encourage more people to get involved in technology from a younger age?
"Teaching how to build a website may help young students to realise that they don't need to be geniuses at mathematics to work in technology."

If you were looking to hire a Software Tester for your team – what characteristics would you look for / what advice would you give to those looking for a new role?
"My views are obviously biased because of my current position. With that said, I would advise to the people looking for a new position to be ready to learn new tools, new methods, new languages. Testing is reactive in nature and must adjust to the context."

What is the technology scene like in Scotland? Do you feel it is a great location for people who want to work within the technology industry?
"Again, my views are limited by my current situation. Edinburgh has a flourishing technology industry. Many financial companies of course, of varying size, but also some product companies, in various sectors. Many start-ups are growing, and the market appears to remain very active, during these troubled times. So indeed, I would recommend Edinburgh to anyone looking to work in IT."

Finally if you had never got into Software Testing what job do you think you'd be doing now?
"I would probably be working as a psychologist, therapist, or something along these lines. As I'm getting older, I realise that what I enjoy the most in software testing is the empathy I need to consider other perspectives."

If you'd like to see more posts from Simon you can find him on LinkedIn here, and to stay up to date with the latest posts from Searchability follow us on Twitter here.