As many of you may know, one of Searchability's sub-brands, Hirecracker, are proud sponsors of Tranmere Rovers Men's Football Club. We are super excited to announce that Searchability are now the front of the shirt sponsors for the Tranmere Women's Team!
The Tranmere Rovers Ladies were first formed in 1990 and since then, have become tremendously successful and secured promotion after promotion, now reaching the highest tier of women's football. We are proud to be not only on the front of the player's shirts this season, but to also be on hand as their official Recruitment and Employer Brand partners.
Last year when Hirecracker partnered with the men's team, Mark Palios (Tranmere Rovers FC Chairman), was invited to our Hirecracker HQ, and gave some interesting insights. Check out what he had to say here.
Sponsorships in Your Organisation
Sponsorships are one of the most cost-effective ways to advertise your business, brand and products. But why is it so effective? You may not give a sponsorship as much attention as other parts of your marketing, but it will have a big impact on your bottom line. Whilst you might be focused on driving traffic to your website or social media, sponsorships have the power to quickly and effectively reach a wider audience, increase brand awareness and generate new leads and customers.
Sponsorships are the foundation for so many business relationships, and can create opportunities you never dreamed of. They can build credibility, establish expertise and secure a loyal audience all without taking on the risk of working directly with customers. Not only is it a great way to get your brand in front of the right people, but they can also help you spread the word about a cause or something important to you. Sponsorships have an impact beyond just monetary contributions and can build strong relationships with fans and customers.
At Searchability, having already sponsored the Tranmere men's team, we chose to support the women's team too. Working in Tech Recruitment, we've noticed the lack of women in the Tech industry, which is due to a number of reasons, and being an organisation that believes in equal opportunities, we are proud to be backing women who are also in an industry where they have been/still are being undermined.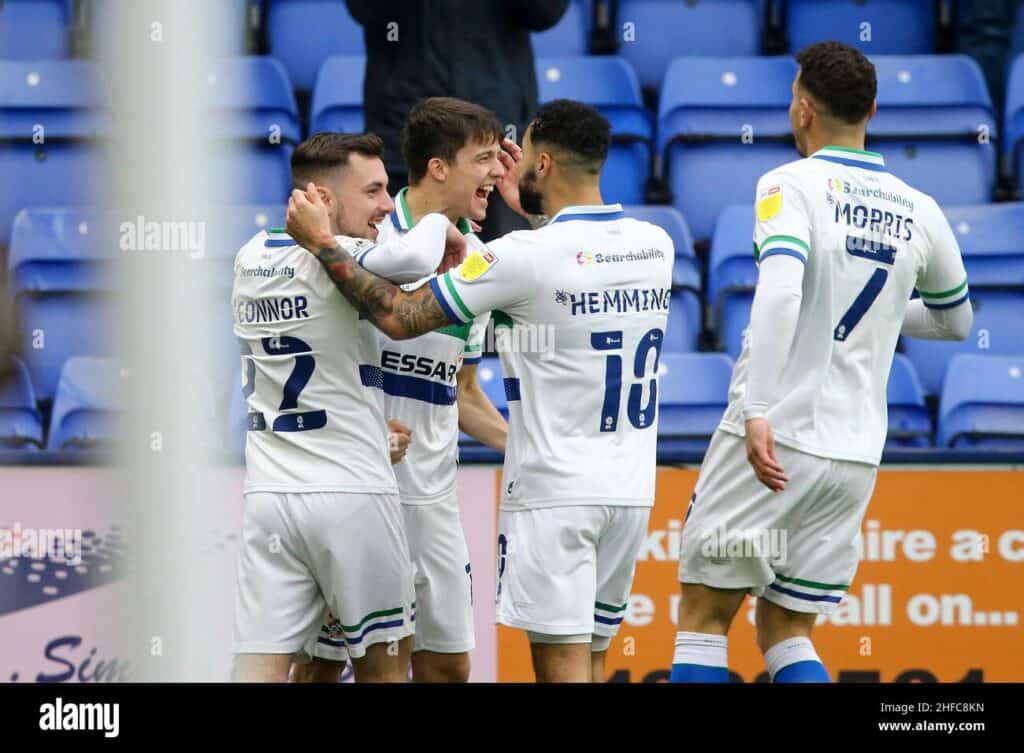 Our Founder, Wirral born recruitment entrepreneur Martin Blythe, had this to say:
"When I discovered Tranmere Rovers Ladies were looking for a front of shirt sponsor for the 22/23 season I jumped at the chance! Not only have Searchability enjoyed a very successful relationship with the men's team as back of shirt sponsors for the past 5 years but we have also been championing local girls football teams over the last 3 years via our sister company Hirecracker – this felt like the perfect fit and one we are all very excited about!"
"The surge of interest in ladies football across the Wirral & UK has been unprecedented in recent years which culminated in the fantastic achievement by our Lionesses this summer – what a fantastic advert for the ladies game and what superb inspiration for girls of all ages to take up the sport. I wish everyone at Tranmere Rovers Ladies every success for the forthcoming season and we're all very much looking forward to supporting and cheering you on here at The Searchability Group!"
We can't wait to see what this season brings considering the amazing England Ladies Euro win! You can check out more about the Tranmere ladies team here.
If you want to learn more about how Searchability, Hirecracker or JobHoller can assist your business, then please email [email protected] or call 01244 567 567 for more information to help you attract, engage and retain the best candidates.