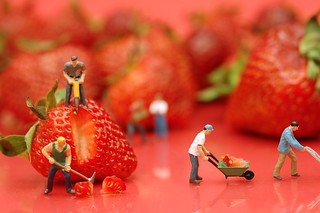 Today social media is so deeply ingrained into culture that people have become very comfortable with making their daily lives public. It seems that everybody is jumping on the social media bandwagon and employers are realizing the potential for getting an insight into candidates applying for jobs.
Often times when posting online, people do not stop and consider what they are posting and how it looks from an outside perspective. Social media has become a source of major advantage in many situations because of this and everyone from major retailers, small businesses, and even prisoner integrators in ISIS use social media to confirm facts about people.
When being interviewed, it can often be difficult to establish a comfortable level of communication and when asked about hobbies can feel awkward admitting the ways in which interviewees spend their free time. On the other hand, that same interviewee most likely felt comfortable and unrestricted when creating their social media profile and people often brandish their hobbies with pride. So if you are the kind of person who likes to spend their nights doing amateur tattoos, it may not be a fact that would come up willingly during the interview process. However, that same fact is most likely on display in their social media profile along with the types of music, movies, and other interests a person has.
This makes social media a valuable tool for companies looking to hire new people. Often times if a person is very negative or confrontational then it shows in their online presence. This can be a great way to screen out potential problem employees and be a little more sure that you are making the best decision possible for the company .
So if you are failing to be successful with job opportunities you feel you are fully suited and qualified for take a look at your Social Media content and settings and ensure that they paint a positive image of you.
Quent Bendele
---