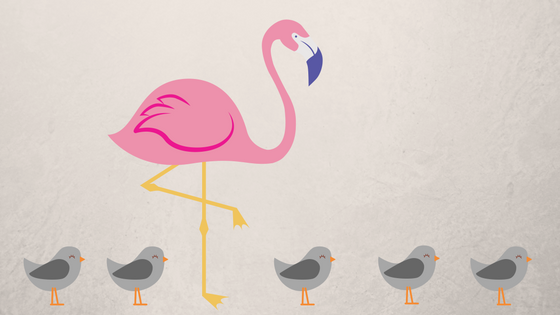 As a recruitment agency we spend the majority of our days finding the best candidates in the market for our clients, and depending on the role it can be a tough task to find the person that is just right. So we know how frustrating it is for the client to dismiss a candidate who has bags of potential based on a quick glance at a CV! It's the same for candidates- If you want to get hired you have to stand out – luckily we have a couple of hints that can help you along the way!
*Reports say that some recruiters spend as little as 6 seconds reviewing a CV*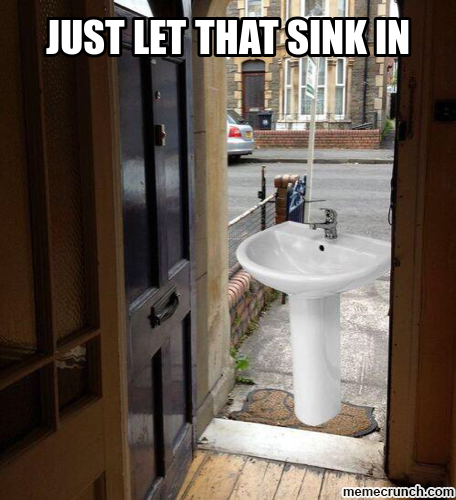 Now we like to think that the majority of professionals in our industry invest a lot more time into checking through your application BUT if you want to get hired by the '6 second recruiters' then you have to stand out straight away. I mean your CV has to hit them square in the face like a flamingo in a flock of pigeons!
Here at Searchability we're all about the visual, not just cause we love colour (which we totally do), but because of something called the Picture Superiority Effect! What this means is:
Concepts learned by viewing pictures are more easily and frequently recalled and subsequently chosen than concepts that
are learned by viewing their written word form counterparts
…Or…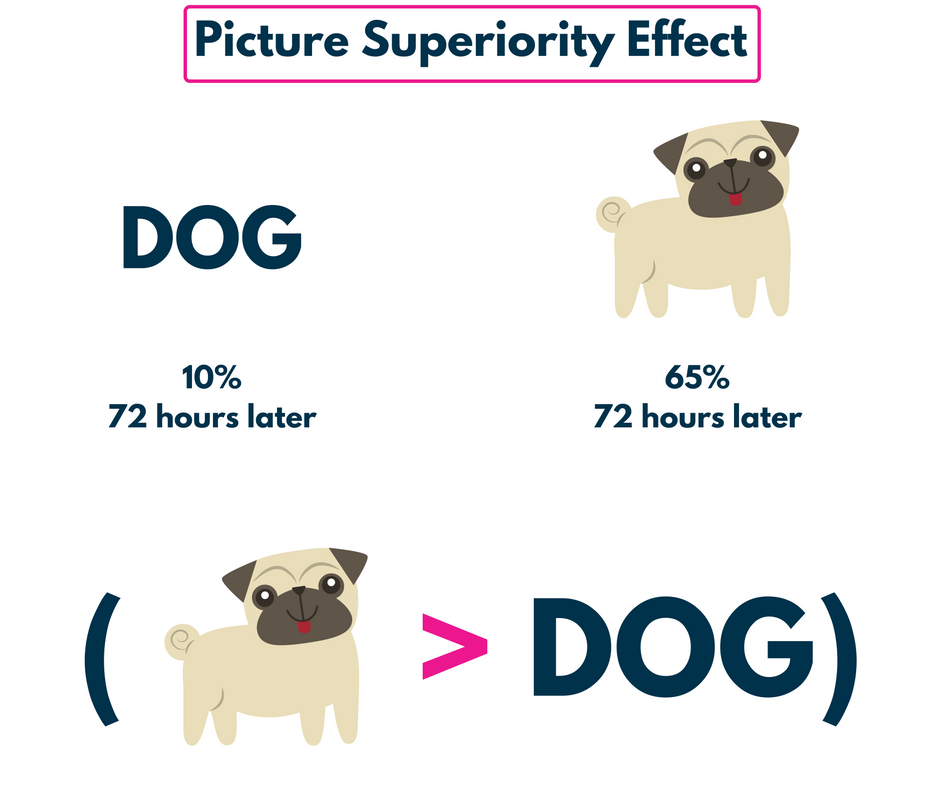 Which is quicker to understand – the sentence or the picture? (You catch my drift)
Now try something – give your CV to a friend – time how long it takes to read it – and then quiz them on the following:
Name 5 key skills listed on the CV
What is the candidate's address
What salary are they looking for
What is motivating them to apply for this role
Name one key achievement
Now ask a different and quiz them after only 6-10 seconds of looking at your CV – chances are they're not going to do too well when you quiz them.
So it's going to be pretty difficult for a '6 second recruiter' to notice that you could be the perfect fit if all that juicy information is buried in the depths of your CV. That's why we've created the 'Candidate Snapshot' at Searchability! It's not designed to replace the CV – just get you noticed to make the '6 Second Recruiter' buy into you enough to bother reading it!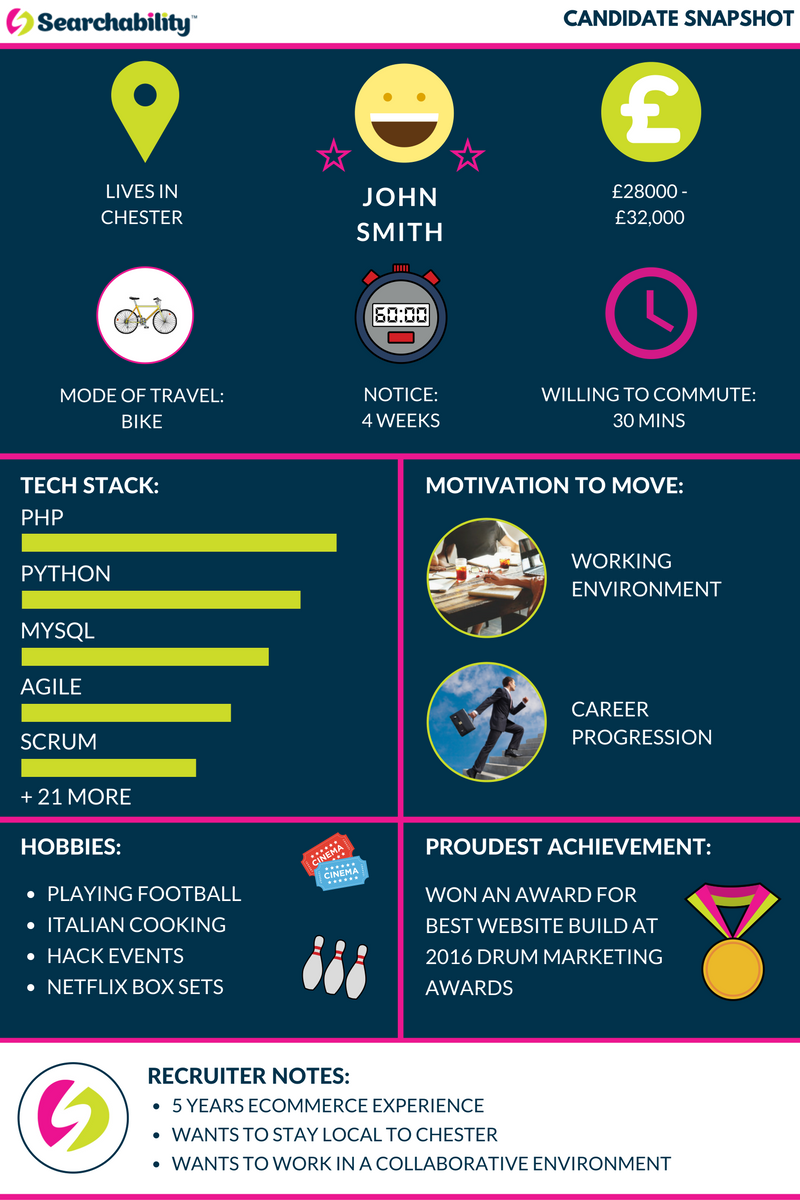 Now we might be biased but we know that our colourful snapshot CV's are going to stand out impress and be remembered a hell of a lot more than the bog standard Microsoft Word Documents you're used to sending!
If you're ready to get your flamingo on and stand out in your job application then get in touch today or click here to see how you can design your own visual online CV!