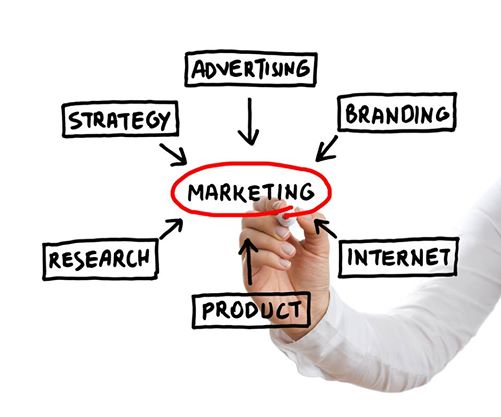 When you think of recruitment you may think a company contacts a recruiter, they post a job advert, filter the response and then choose a candidate to hire… if only it were that simple! Recruiters need to be sales experts, organised account managers, sourcing ninjas and even use an element of psychology when it comes to closing candidates! Someone asked me recently 'How important is marketing in recruitment today?', and the answer is VERY.
In 2016 competition in the recruitment industry will be fiercer than ever, so if companies want to set themselves apart from their competitors then they need to invest in their marketing. That means investing in your company website, ensuring it is mobile and SEO optimised, UX friendly and looks every part the brand. With social media being the number 1 web activity today you would be mad not to invest into enhancing your social media presence, in particular across Facebook, Twitter, LinkedIn and Google+!  There are vast marketing opportunities for business development and candidate attraction and you can make this work for you no matter what your budget is!
For Searchability, social media is at the absolute forefront of our business. We saw an opportunity to source passive candidates through social media, engaging with them on a personal level in the places they hang out every day! The level of candidate response you get contact someone sourced via social media with a tweet / Facebook message etc. is drastically higher than a generic voicemail left to a candidate that is being hounded by recruiters after putting their job on the job boards! Not only does this help speed up the hiring process for our live vacancies, but it helps us attract new business as we are offering a solution that other recruiters aren't!
It's all well and good a recruitment company having a strong marketing and social media strategy, but if the consultants aren't championing this themselves then ultimately your recruitment strategy will fall flat. If you put strong branding material in place, consultants can then run with this to impress potential new clients, and get noticed in their geo-specific patches! Searchability ensures all consultants are active on social media, pushing out their personal branding and having a voice in their patch.
At the end of the day sales is marketing, and marketing is sales so if you want to be a successful recruiter then you will need to adapt to the world of digital and social media marketing or you will run the risk of being left out in the cold.
Sophie Heaton (Digital Campaign Manager)