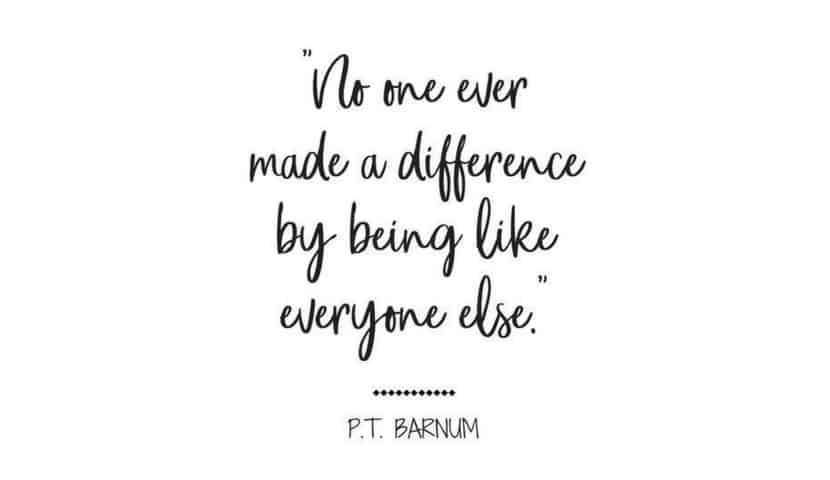 Think back to the last job you applied for…. Did you just send the generic CV and cover letter combo? Or maybe you've filled out countless application forms and waited patiently with the hope to hear back? With a heavily saturated job market full of graduates and job hoppers, all looking to get their foot into the world of work, making yourself stand out from the crowd is a must!
You've probably got all the credentials, skills and personal attributes that companies are looking for, but you're still failing to land your dream job?! That is because the world of selection is changing. Innovation and creativity are highly sought-after skills, and CEO's and hiring managers are now looking for examples of them, even before you start your new role!
Not only does applying this to your application process show your suitability, it also demonstrates how much you want the role, are willing to invest yourself and step outside of your comfort zone.
Ask yourself, what would you be willing to do to stand out?
Here's a few examples of successful applicants who have increased their opportunities to secure their dream job through quirky concepts:
Gifting
Would you ever think about creating a personalised gift for your potential new employer? The movement of generic gifting like sending a tea bag in the post along with your application has been going for years, but several original ideas have recently emerged in the press.
Andy Morris, a previous finance officer pushed himself to think outside the box when looking to transition into the design industry. He spent 2 months creating a Lego figurine that resembled himself as much as possible, along with personalised packaging displaying his CV.
His design really caught on as it showed his potential and commitment to his career! See his concept below!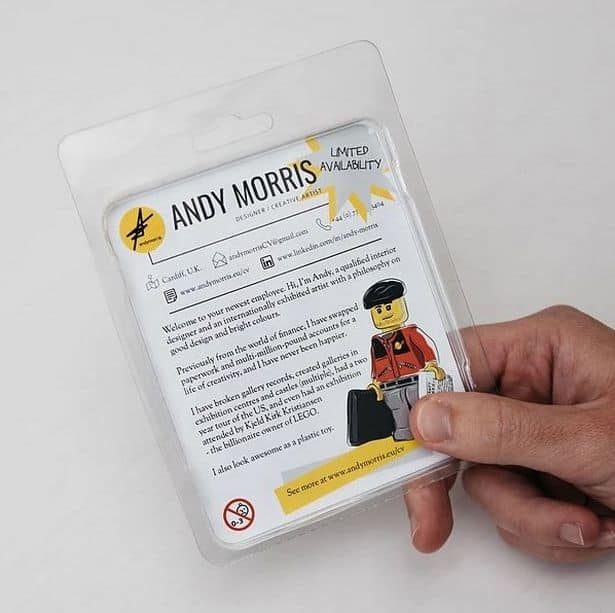 Rapplications
A recent trend that's gone viral when concerning job applications are rapplications, yes you heard me right, applicants rapping their skills over social media platforms and online videos. Although it is very out there, we've seen a few individuals looking to enter creative industries successfully increasing their exposure, leading to further opportunities.
An example of this has recently been seen by graduate, Anastasia Glover who's rap went viral and attracted the help of many recruitment companies to progress her career. To read the full rap, click here.
Buy your own Google Ad
Have you ever thought about buying your own online advert to target a possible employer? I'm sure many of us haven't, but Alec Brownstein, a New York based copywriter did and it successfully got his name in front of leading CEOs, resulting in an employment offering.
The clever element to his idea was that not only did his advert pop up each time the executives googled their name/company (I'm sure that's often), his link also transferred them straight to examples of his work- a twofold success!
Job auditions
It's not only candidates who have caught onto this trend, even HR managers are starting to implement fresh ideas such as job auditions into the interview process. A job audition is basically what it says on the tin, an audition to show off your potential/skill within your chosen professional field.
Although this may sound like a worst-nightmare to some, it's a great idea to ensure that there's a good fit between both an applicant and company, along with giving you the limelight to show what you're made of.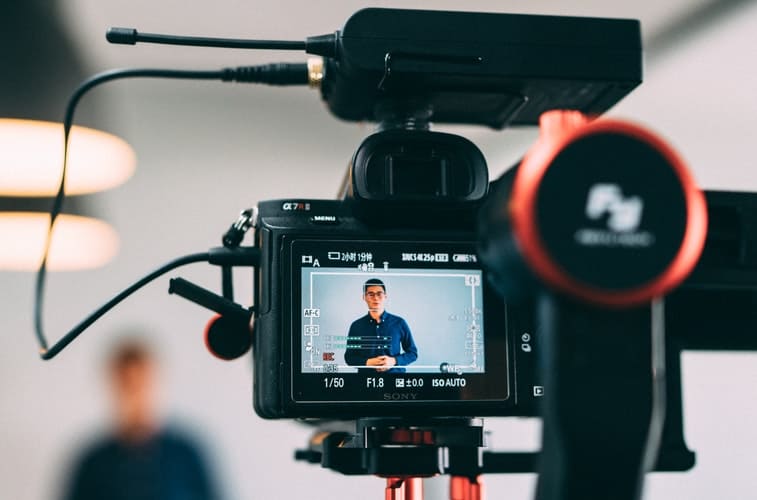 Many of these concepts are wacky and unconventional, and wouldn't apply to all industries, but strongly support how being different can get you noticed. I'm sure most of us would rather present our ability through an interview or by posting our skill over social media platforms, but my advice to you would be to channel some courage and think of ways to differentiate yourself.
The key is that we represent our true self while trying to stand out of the ever-growing crowd. So next time you're applying for a role or looking for opportunities, brainstorm some strong unique concepts that will fit right into your industry.
For the latest concepts and fresh recruitment news, follow us on @Searchability!