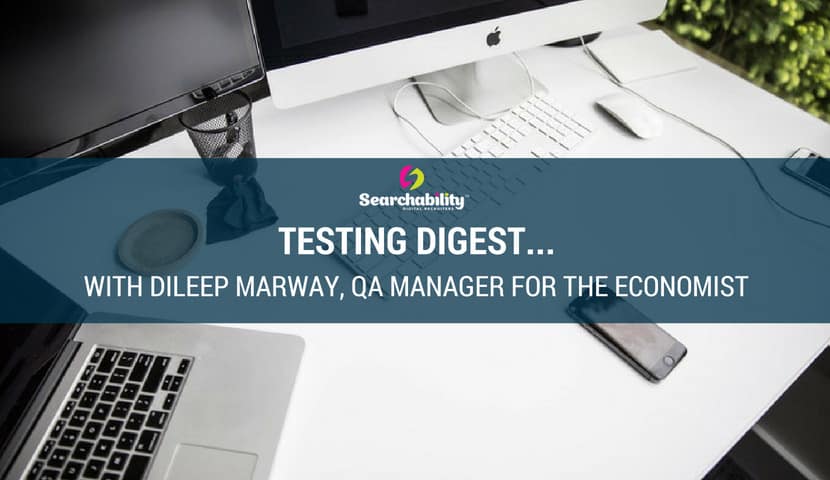 As the introduction to my Testing Digest blog series, I caught up with Dileep Marway, A QA Manager for The Economist. Read on to hear about his career path, his day to day role and some advice for those looking to enter the industry.
Introduce yourself! How did you get into Software Testing?
Hi, my name is Dileep Marway and I am the QA Manager for The Economist.
The Economist offers authoritative insight and opinion on international news, politics, business, finance, science, technology and the connections between them.
I started my testing career at a thriving American company who sold automotive products in the UK, having graduated from Aston University in Computer Science it gave me an ideal landscape to utilise my inquisitive mindset. 10 years later I am working for a large publisher, pruning the skill sets of a skilled test force, whilst giving direction to ensure adherence to the best quality standards.
Describe a normal day?
Generally, I like to start my day early and prepare for the day ahead. Reading articles around QA and general technical accomplishments helps me to stay ahead of my game. My general rule of thumb is that in a day I should aim to learn 1 new concept which I can apply on a daily basis.
Having a team of QA members means that a lot of my time is taken to give direction and recommend best practices. I am a big advocate of peer reviewing and working as a team. If there is a live release I ensure that the team is given focus and we adhere to quality standards. Also, managing external QA partners means that I need to keep close to the detail, and I regularly attend project retrospectives and daily meetings.
Overall my day is always varied and this is the true value of my role. Building up a QA centre of excellence, is both stressful at times, though seeing my team flourish and QA being a shining light in an organisation makes it all the more worthwhile.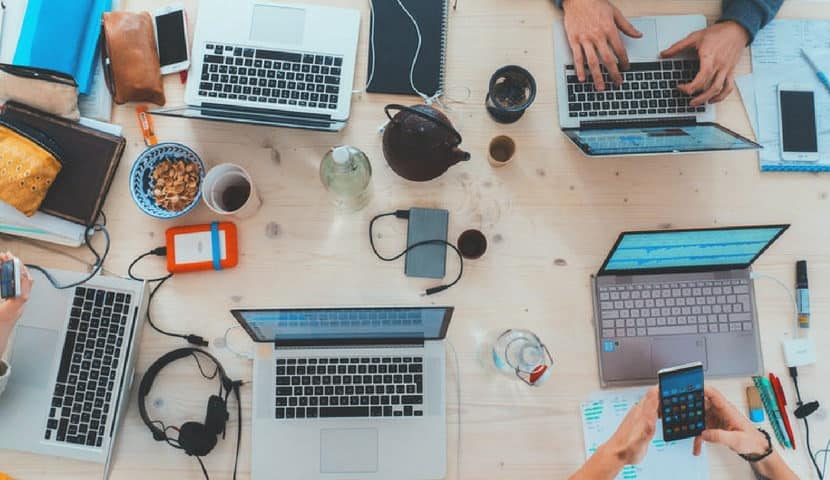 Did you always see yourself as QA Manager? What was your path to becoming QA Manager?
Well, I would say both yes and no. Initially, I started off as a 'systems tester' about 10 years ago. Having done this role for a few years I became disillusioned and wanted to 'get my hands dirty'. At this stage, my view was to move away from testing. I then moved into a 'Development analyst' role for a large insurer, this gave me the capacity to work in many roles including development. Having got involved in the software lifecycle I saw where I could add value to QA, therefore I moved back into a testing role in central Birmingham.
Soon after I was promoted to Senior Test Analyst and started to solely look after a large client in Ireland, having implemented automated processes I began to devise a Test strategy of which I was itching to utilise in the "real world". Three years on I was given this change to build my own QA practice internally for Signet (Ernest Jones and H Samuel). This was my first QA Manager role, having set up a team and also pushed more efficient ways of working, I am now working for the Economist setting up a QA Centre of excellence in Birmingham.
What are your goals after this role, where might you go from here?
For me in the interim, my sights are solely set on building the QA practice at The Economist and ensuring that QA processes are developed earlier in the lifecycle. With the aim being to integrate more efficient scripts, which can be integrated in a DEVOPS culture. Tailored Strategies in QA is something you hold especially crucial, why should it be so important?
In my current role, we have created values based on outcomes, customer focus, collaboration and innovation that we live by and are able to demonstrate. At the Economist we have more of a software company mentality to the business and learn from the likes of Amazon, eBay, and Google. To stay ahead of the game it is key that we continually innovate and collaborate in all that we do.
How do you implement that at the Economist?
Software can now be built and released far more quickly than it was in the past. To ensure this at the Economist we must keep up-to-date with new QA principles and also ensure that we tailor our approach to different technologies.
What advice would you give to Junior Testers entering the sector?

My key advice would be to enjoy what you do and be critical. Testers are critical thinkers and we should be proud of what we do. I recently put together a list of words which describe testers, a key aspect for me is the fact that testers should be seen as 'pachydermatous' – we're thick-skinned and we should be valued!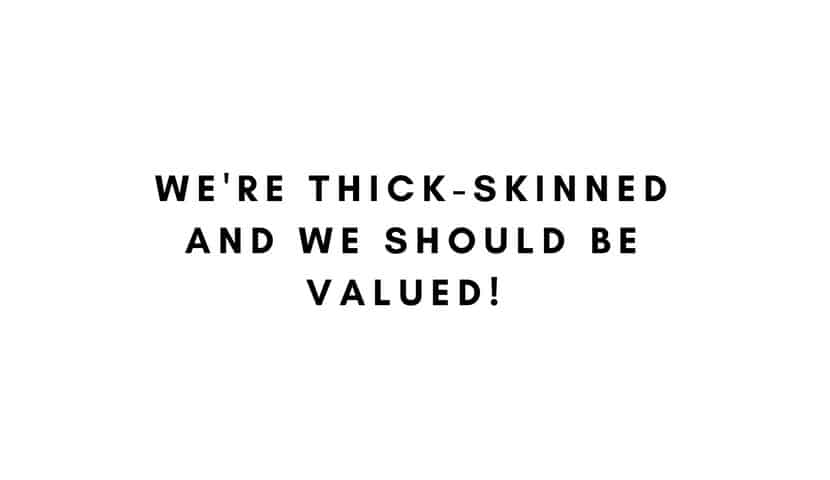 What is the biggest lesson you have learnt as a tester? And what would you have done differently during your career?
My biggest lesson is that going into development has made me a more rounded tester. QA should not be scared to get their hands dirty and collaboration in an agile culture is key. In terms of doing anything differently in my career… it's a tough one, but one thing I would say is that I would have liked to have attended more tester meetup sessions, I cannot recommend them enough now!
For the latest testing news, follow @SearchableBecca