This month at Searchability we are spotlighting on data – one of the fastest growing areas of technology right now and one of our busiest recruitment sectors at Searchability. Data professionals are in high demand across all sectors, so to assist candidates looking to start a career in this sector we caught up with Katie Dwyer to find out about her experiences of starting a career in data.
Looking at your LinkedIn we can see you have a variety of skills and experience, from a dance degree to an extensive career within retail, what first attracted you to the world of data and technology?
"The reason I love working with data is because it aids you in performance and enhancing your practice, my degree was education based and all of my retail roles have required me to teach, influence and share knowledge to non-technical audiences. Bringing data to life through storytelling is the aspect of my role I enjoy the most. My roles allow me to bring both my creativity and technical skills together."
In your previous role with Selfridges as Customer Experience Manager your role was both customer and data focused, do you think a data driven approach to customer experience is important?
"Having a data driven approach is crucial to understanding the customer. Everyday life is constantly becoming more digitally enhanced and with that comes an expectation of a higher level of experience from the customer. By having access to data, this allows insight into these requirements and provides you with information on how you can continue to evolve and implement initiatives that will transform the customer experience and return on investment. Data allows you to do right by both your customer and business."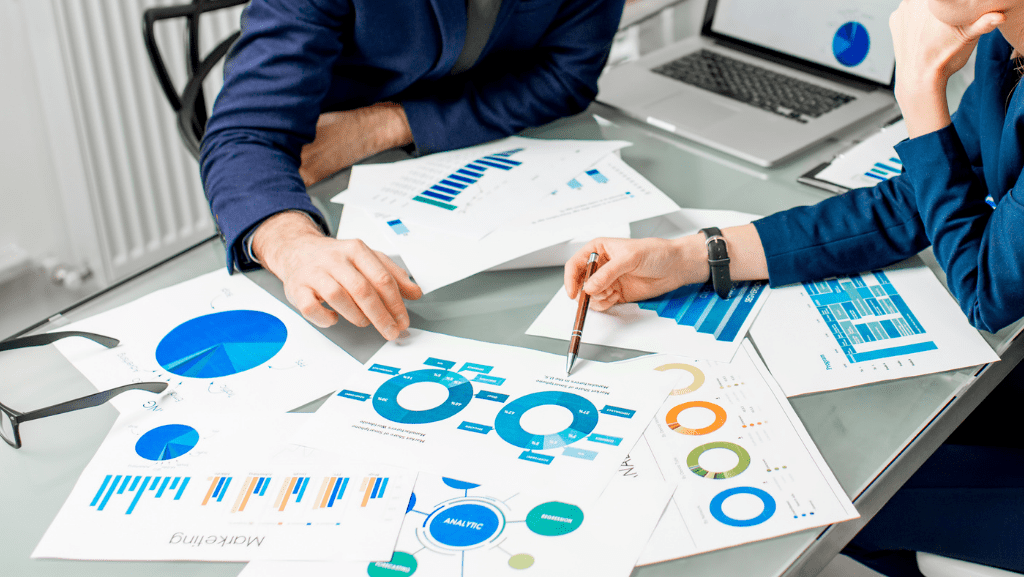 Last year you studied at the University of Salford for an accelerated Digital Data Analyst course, how did you find the experience of doing this during a pandemic?
"As a social and visual learner, I was initially apprehensive about the technical content, but that was quickly dissolved once I began the course. The university and lecturers adapted brilliantly to the pandemic and with all the obstacles it faced, provided all students with an interactive and effective learning environment. Each student received a personal mentor that supported them whilst learning from home along with providing career guidance – I would highly recommend a similar course to those looking to upskill in data science."
MeetUps and Networking Groups are a great way to get on the radar when switching up your career, did you explore this when moving into the world of data?
"I did and still do; my mentor really guided me on the opportunities and networks available to me and LinkedIn is also a great platform to discover new networking opportunities. I now attend a variety of Meet-ups, and Networking sessions aimed at women in data. Not only are these really insightful for keeping you updated in the ever-changing world of tech and data, but allow me to connect with people out of my domain and open new doors."
Are there any brands / individuals you would recommend following for individuals looking to get into the world of data?
"I would recommend utilising LinkedIn to follow any businesses and intelligence tools you aspire to work with or are training in. During the pandemic many businesses have been providing great webinars and articles around how they're using data and enhancing their tools which have been really insightful to build on my practice and keep updated.
Meet-up groups such as Her+Data and Empowering Women in data are always really inspiring opportunities to hear other women's career stories and provide a safe space to ask questions about data and career advice."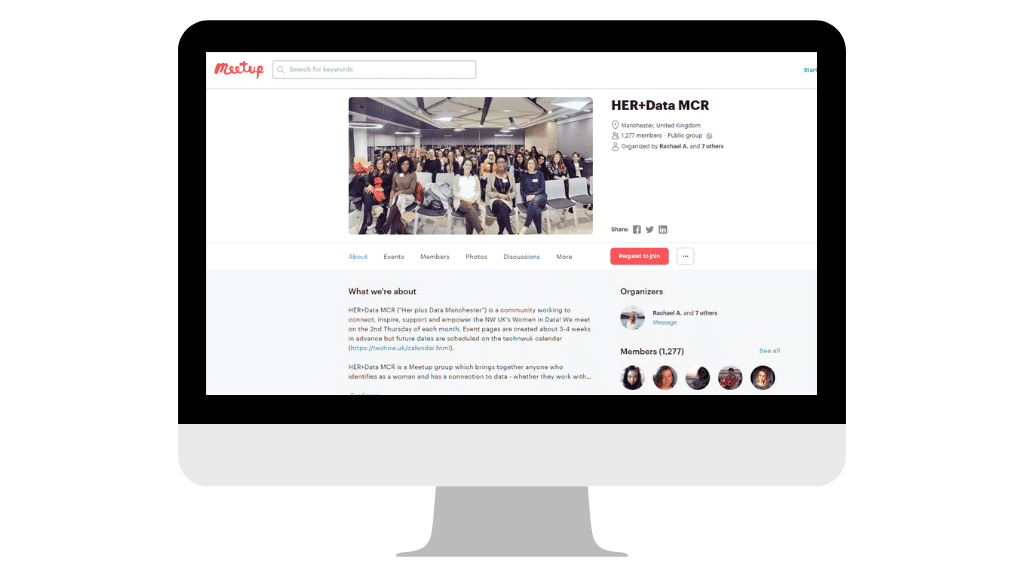 You recently went through the hiring process in securing your latest position as Data Manager for Gateway C (Christie NHS Foundation), do you have any words of advice for candidates also looking to secure a job in the data space?
"The best advice I received from those around me is to ask yourself is that business right for you? For me, I wanted a role that provided me with work that felt more meaningful, a role that contained both helping people and allowing me to use my new data skills. It was really important to me that my next role was one that would support my curiosity to learn. Understanding what you need is equally as important as what you want to achieve from entering that role/business."
If you are a candidate looking to start your first ever role in Data then please head to our Klickstarters brand for insights, advice and tools to help you stand out in the job hunt!