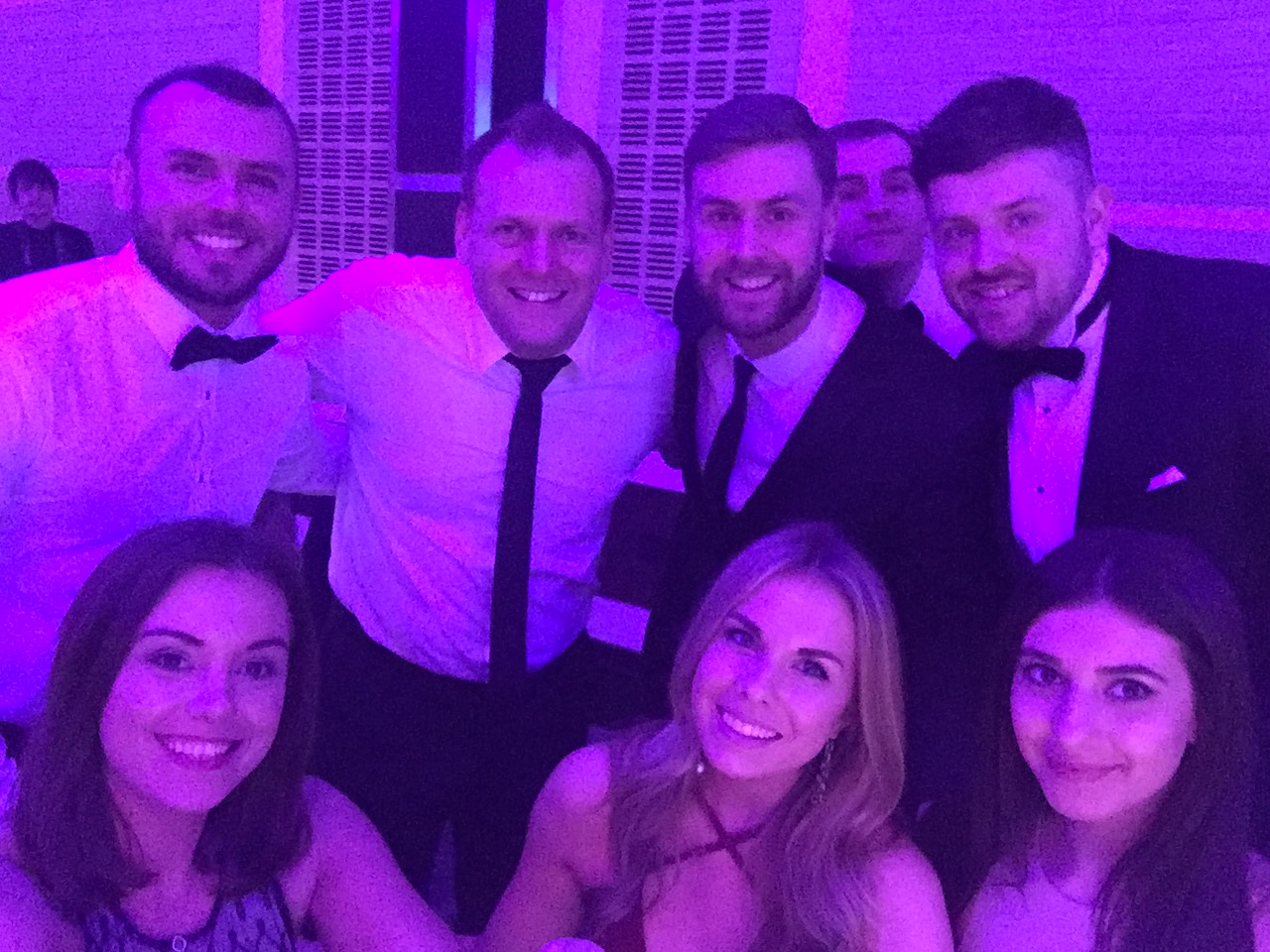 Four days after the Onrec Awards and the team has just about recovered from a night of celebrating in London. We were OF COURSE celebrating our amazing win of the Onrec Award for 'Best Use of Mobile' beating of stiff national opposition to be recognised for our company's innovative mobile recruiting strategy and successful mobile marketing campaigns!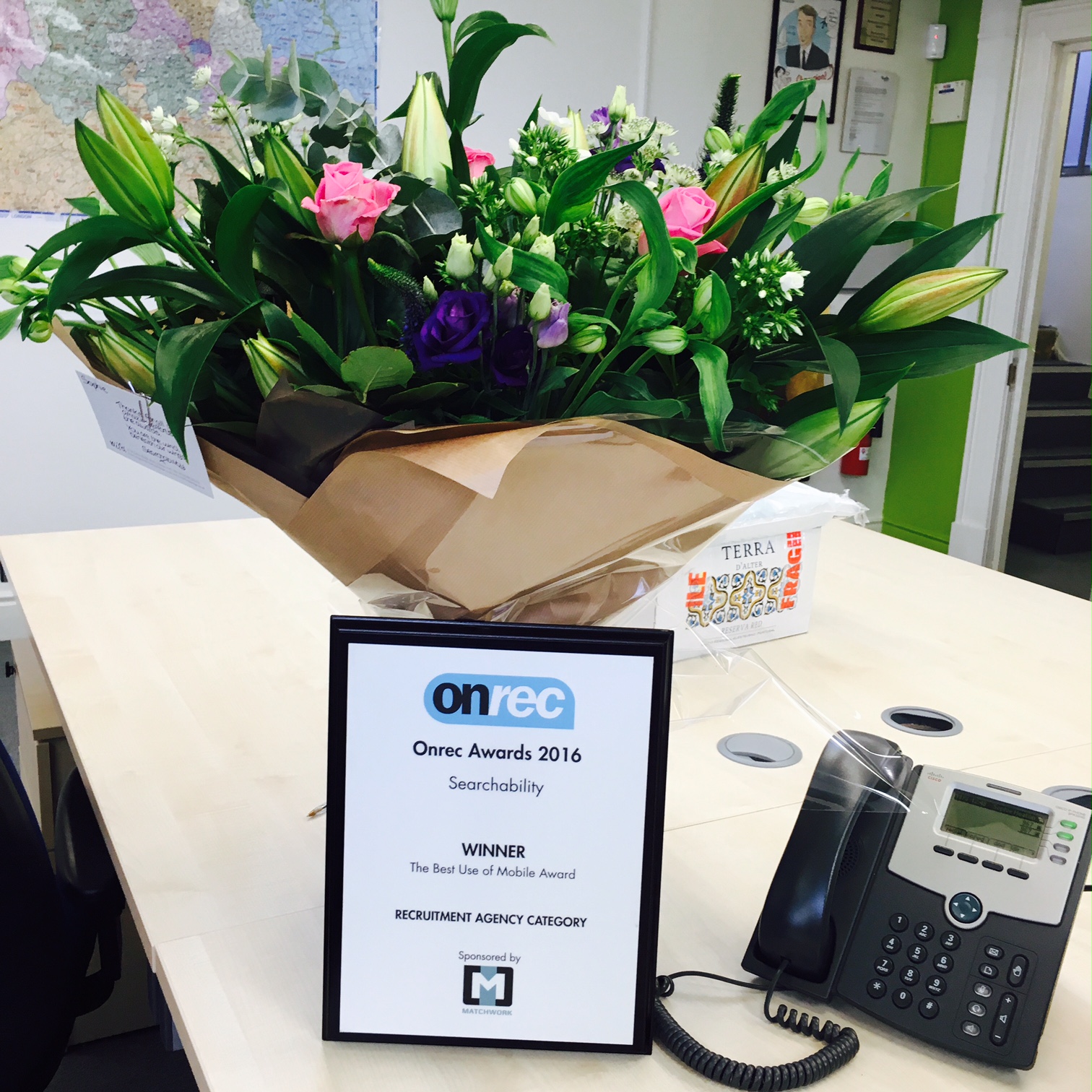 Having been nominated for three prestigious awards, nine members of the team boarded the Virgin Train to London Euston with a definite feeling of excitement and anxiety – even just to be nominated at such an event is a credit to the team but lets face it… we all want to win! A couple of glasses of wine helped calm our nerves on the journey down and before you know it we were in London changing into our best frocks and tuxedos for the big event.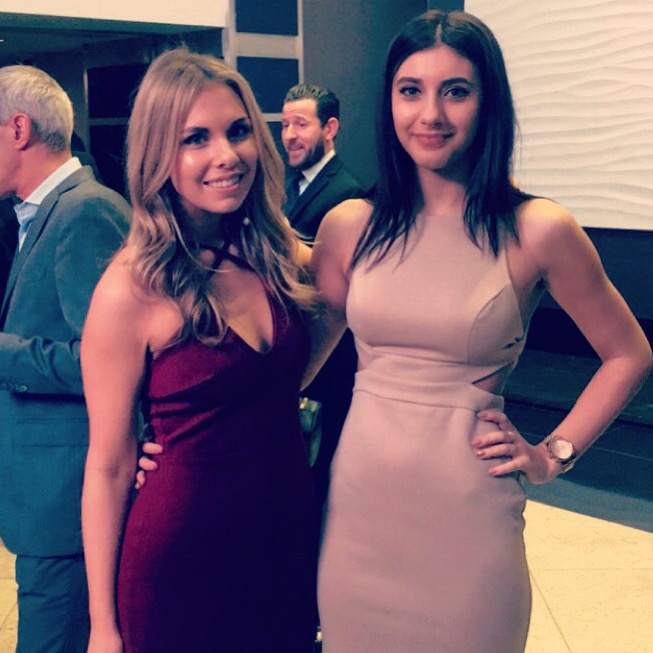 We arrived at The Grange St Paul's hotel, a stunning venue in central London which hosts a number of black tie and Award ceremonies each year. With attendees including some of the top recruitment agencies, job boards and corporations in the UK it was a very proud feeling to have Searchability representing IT and eCommerce recruitment as well as putting Chester on the map (as that is where our lovely HQ is!).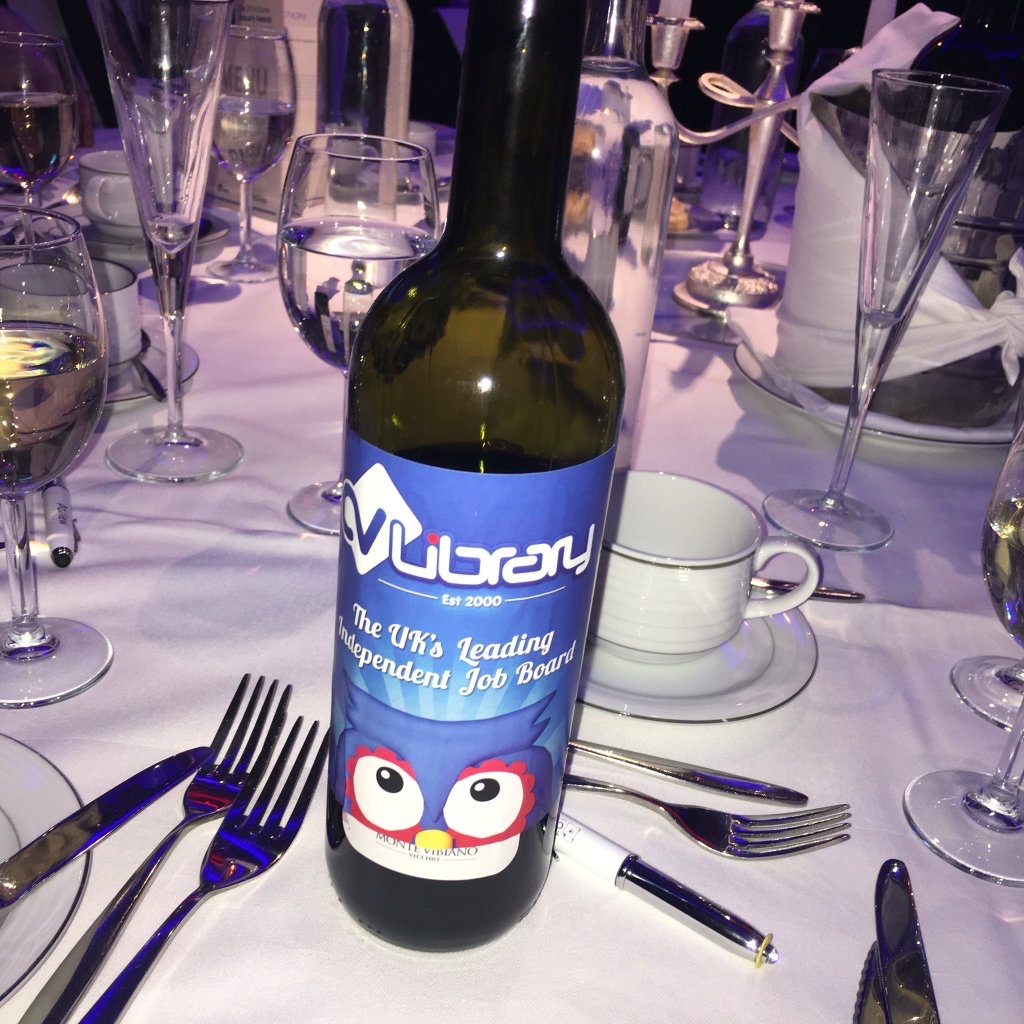 After enjoying a few glasses of 'CV Library Wine' and tucking into our three courses we sat down ready to hear the winners announced for the different award categories. After it was announced that Boohoo had won the corporate award for 'Best use of Mobile' we waited to hear whether or not we would be taking away the award for the recruitment Agency sector this year… and luckily we did! We originally thought that one or two of us would head up to accept the award if we won, but hearing our name announced we decided the whole team needed to go up there and share the glory!
Unfortunately we were pipped to the post for the 'Innovative Use of Social Media' and 'Best use of Online Recruitment' categories, but as the use of Mobile (in our recruitment strategy and marketing campaigns) is one of our primary focuses at Searchability, we were delighted to come away with this title! And we won't stop there either! We are constantly evolving and finding new ways to take the IT and eCommerce recruitment world by storm! Make sure you follow us on Twitter, Facebook, LinkedIn and Google+ to see what we do next!