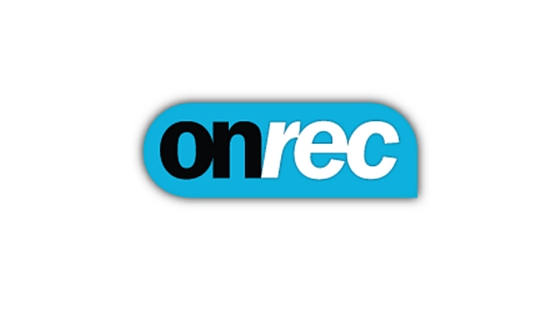 January can be a depressing month for many of us office workers; the weather is cold, we're increasingly skint after the Christmas break and many of us are attempting diets of celery sticks and dust instead of the cheese boards and Quality Streets that we grew so accustom to last month (sigh). Monday the 18th was even dubbed the most depressing day of the year, so the Searchability team were delighted to squash this theory and have a fantastic Monday when we heard we were up for three Onrec Awards including 'The Best Use of Mobile', 'Innovative use of Social Media in the Recruitment Process' and 'The best use of online recruitment by a recruitment agency'! The nominations came only two months after we were Finalists for recruitment awards at both the NORA's and the MARA's, and while we were pipped to the post in 2015 we are hoping to take away the title in March this year!
So what sets Searchability apart from other recruitment agencies?
A lot of recruitment companies state that they are different but we actually are! Since we were founded in 2012 we set out to source IT candidates through innovative social recruiting methods, meaning we can target the talent pools and candidates that other recruiters just weren't tapping into. Not only does this mean the majority of our candidates are exclusive to Searchability but we aren't caught up in the usual 'cat-fight' between recruiters that can cause so many issues during the recruitment process.
Being nominated for 'The Best use of Mobile' is very important to us because we live and breathe mobile! It's the single most important vehicle of communication between us, our clients and our candidates. It's reported that over 70% of job seekers use mobile devices in their search and so our website is fully mobile optimised to accommodate this. We also have a bespoke smartphone app to make application even easier and invest a lot of time into posting content and engaging through our social media channels which are largely used on mobile devices.
Being nominated for 'Innovative use of Social Media' is fantastic news for us, not only for the fact that Social Media is at the absolute core of our business but because we see wins daily in our team from using these platforms daily! A lot of recruiters claim to use social media in their recruitment process, whereas the team at Searchability have really harnessed this using it daily for candidate attraction and engagement, through our many geo and recruiter specific Twitter accounts, specialist IT G+ communities and targeted Facebook campaigns! LinkedIn has become saturated with recruiters sending blanket inmails to candidates, so we focus on other platforms like G+ / Twitter / Facebook and reach out with messages personalised by who they follow / what they re-tweet / what their hobbies are etc. and we get an unbelievable response this way! Technical candidates are so in demand that you have to set yourself apart if you want to work with the best!
The third award nomination for 'best use of online recruitment by a recruitment agency' again gives us great pride as it is in response to a brand new product we launched in 2015 to help companies recruit directly! Now I know as a recruitment agency this sounds like an odd concept, but with so many companies looking to improve their internal recruitment processes we knew we could build something that not only looked great but also helped people market their jobs and enhance their employer branding on Social Media. This product is soon moving to its own standalone brand which just shows how well it's performed over the last few months. And how important it is for companies to invest more into the marketing of their job vacancies as well as overall employer branding. If you are not engaging online then you are increasingly being left out in the cold!
So we have until the 10th of March to find out whether or not we will bag the award for these three categories, hopefully we will be bringing out the champagne and celebrating with a new win!
Sophie Heaton (Digital Campaign Manager)