Having worked with Wren Kitchens for a number of years to attract tech talent for their Barton-upon-Humber HQ "The Nest", we have been lucky enough to gain an inside view into their employer brand, and witness the incredible journey they have been on too. With just a small collection of showrooms initially, today Wren is a leading brand name in their industry boasting 100+ showrooms across the UK and USA! They have also been recognised as Indeed's #1 Best Retail Company to Work for in the UK in both 2019 and 2020! They have such an exciting proposition, especially when it comes to tech, which is why we are thrilled to announce that Wren have appointed Searchability as exclusive recruitment partners to help launch their brand new tech hub in Manchester!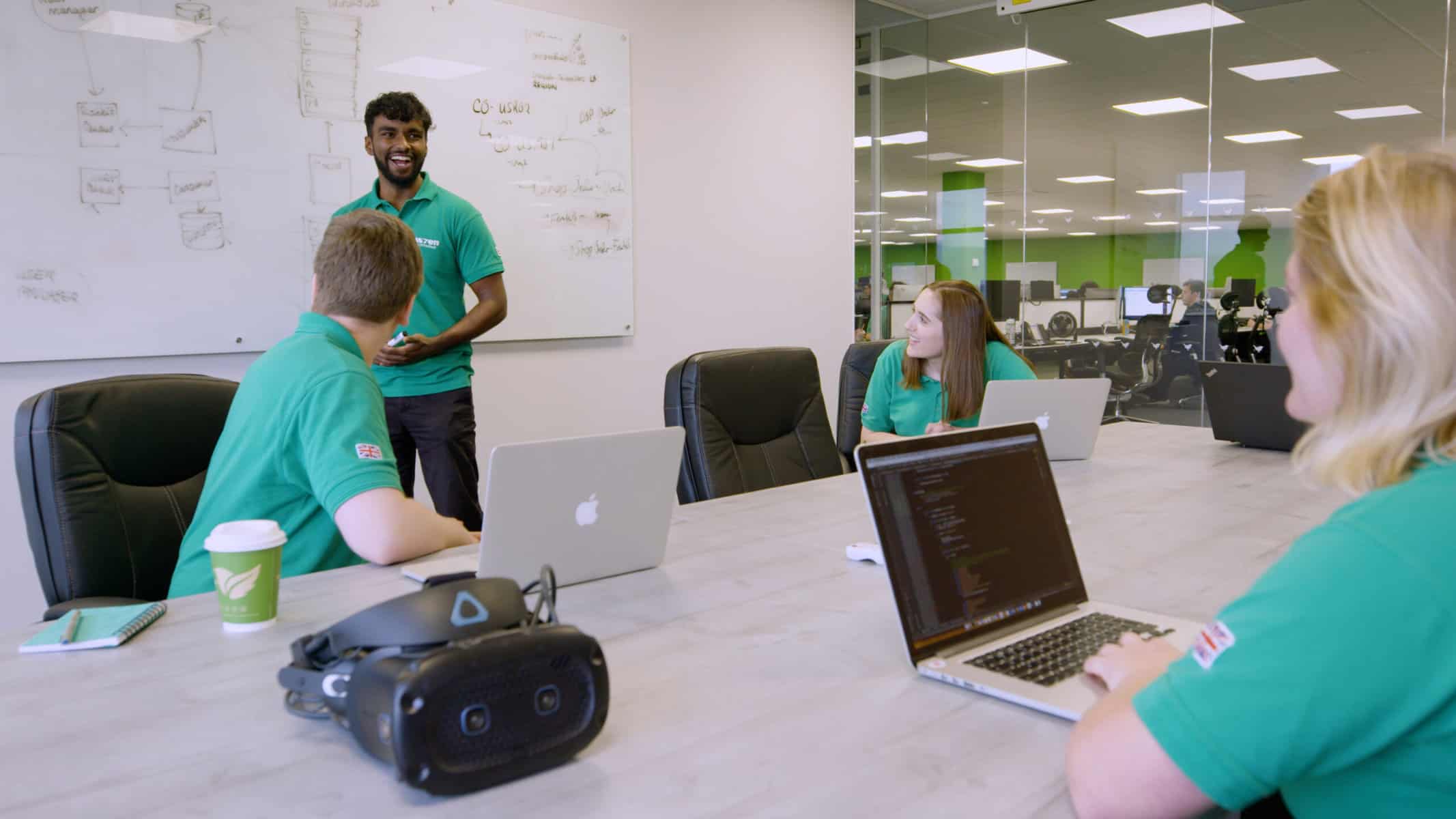 A little bit about Wren Kitchens
Most people will have heard the Wren Kitchens name before, but what people may not know about Wren is that they have an enormous software development team who are driving business transformation every day for the brand. The developers here are working on key tech projects using VR and augmented reality to continually enhance the customer experience. The environment in their HQ has been designed to enable the developers to do their best work, whether that's getting creative, focusing on projects or collaborating across the team. They also offer a number of employee benefits including financial bonuses and of course staff discounts too! Click here to learn more about Wren Kitchens.
Building a Manchester Nest
Most of the Wren development team are based out of the Barton-upon-Humber HQ, but due to Wren's continued success and ambitious growth plans they are now looking to create a second home in Manchester for their tech team. Recently named the fastest-growing tech City in Europe, Manchester was a clear choice when it came to choosing a second home for the Wren Tech Team. The City is bursting with some of the best tech talent in the UK, and the prospect of creating 60 new technical vacancies including multiple opportunities for mid, senior and manager level PHP Developers is extremely exciting.
Searchability MD Martin said:
"Having worked with Wren Kitchens for many years, seeing first-hand the incredible work that their tech teams do and the company's investment back into tech talent, I was over the moon when they reached out to us exclusively to support the recruitment drive for the Manchester tech hub. As a fellow North West based business, we have a strong presence in the City already in terms of tech MeetUps, the clients we work with and the candidates we engage with daily too. The tech scene here is absolutely buzzing, and I know that Wren's tech hub will be a welcome addition to the City's industry landscape."
If you would like to apply for a role at the Wren Tech Hub then click here, or give us a call on 0161 694 7999 today.