Our number 1 priority at Searchability is delivering impeccable service to our clients and candidates. During the pandemic, we have unfortunately seen people being made redundant and companies not being able to stay open, but our workforce has continued to push on and help in every and any way we can! Here are some of the ways we can continue to help you recruit through lockdown:
Embracing virtual events
Here at Searchability we are constantly looking for the next event or tech meet-up we can attend to give us the opportunity to speak to like minded individuals, interact with workshops and let people know Searchability are here to help. However things have been a little different this year, interacting with people, even if it is virtually, is a great way to keep in touch with others.
Our Software Testing Recruitment Consultant Gabbi featured on The Recruitment Mentors Podcast, by Hishem Azzouz. She discussed:
The importance of maximising what you know, and understanding the power of humility when building out a new desk.
Honesty & integrity with candidates – and why this will get you the long term gains instead of focussing on a quick win.
How to start building your personal brand – specifically if you work in a geographical patch.
Check it out if you want to hear more of an insight into the world of recruitment and how we can help!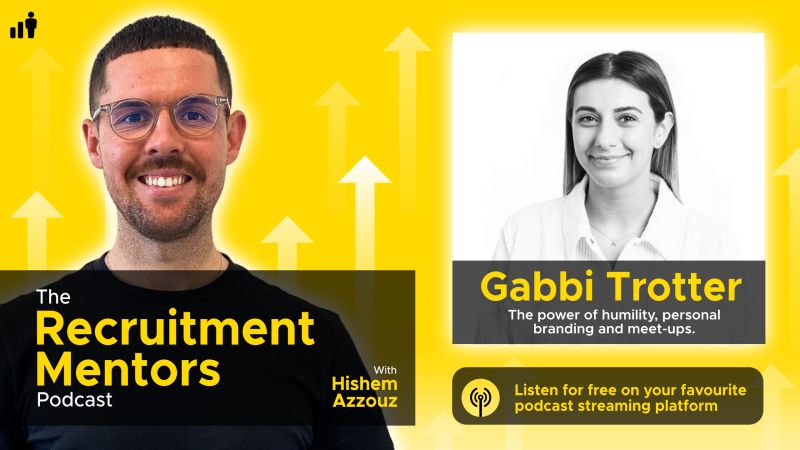 Our sister brand, JobHoller, unfortunately couldn't attend hot and sunny Lisbon for World Employer Brand Day – but that didn't stop them! World Employer Brand Day took place virtually with live Q&A' and hundreds of individuals taking part.
Sophie, our Employer Brand Manager, presented 'Managing your Employer Brand through a global pandemic' discussing engaging your workforce whilst also capturing and promoting your employer brand. At JobHoller we give employer brand support and help to adapt your workforce, check out our latest blogs.
CloudCall phone system
Our CloudCall phone platform plugs straight into our CRM system, allowing us to transfer, pick up and dial out calls as if we were in the office – we won't miss anything from the comfort of our own homes! Want to enquire about a role or get some expert help with your recruitment? Get in touch!

Working from home
Whilst working at our Searchability HQ we have multiple screens, phones and a great desk set-up. Luckily, we can transport all of our equipment and set up from home too! With our double screens (or in some cases even triple) and our CloudCall platform we are just as accessible. So if you are looking for a contract or permanent position, whether you're a Software Developer or an Automation Tester we have an opportunity for you. Don't hesitate and get in touch, we also may have a furry friend helping our recruiters out!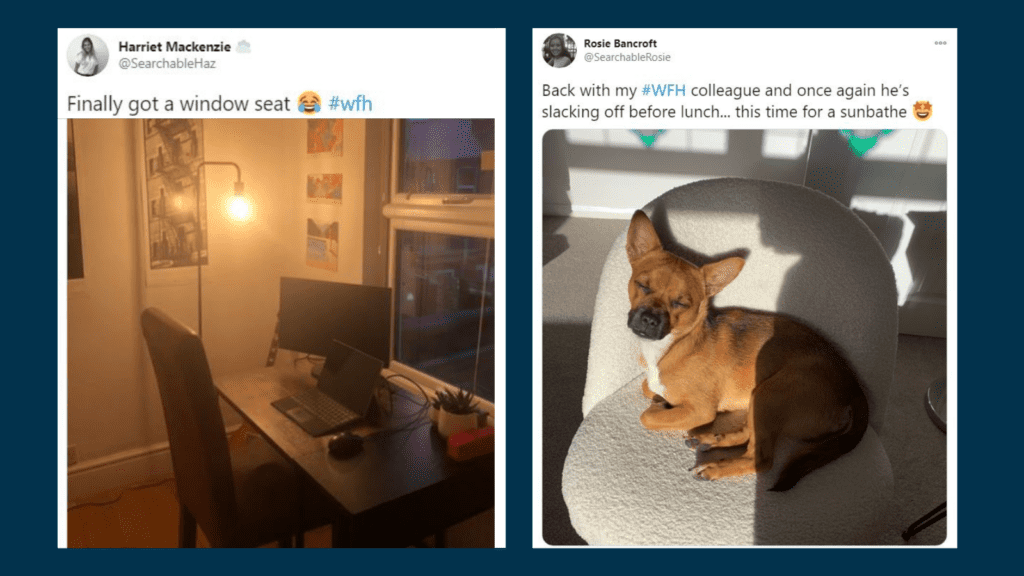 Video interviewing – Searchability Go
In a world where we are now trying to minimise contact, a virtual recruitment style is fast becoming the new norm. We can help and support you during these times with the use of Searchability Go, to allow you to virtually interview in a super easy way for clients and candidates. Plus there is no need to download any software. With the click of a simple link our consultants can arrange everything on your behalf, collaborating directly with candidates and hiring managers to create a smooth journey.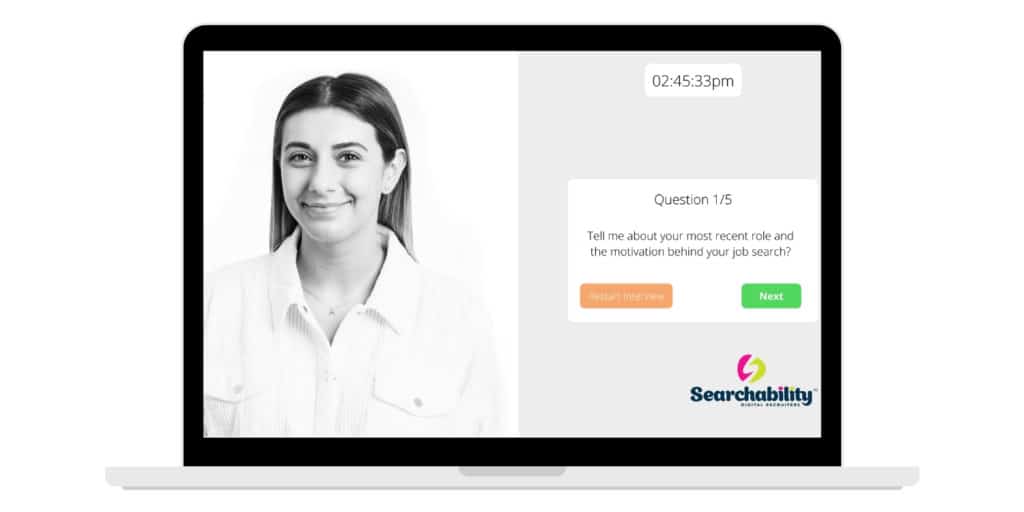 We launched Klickstarters, to help unite ambitious candidates with tech digital opportunities in the UK. Have recently graduated in a subject such as Computer Science? Are a school-leaver looking to jump straight into a career in tech digital? Or are experienced in something completely different – but you're passionate about technology and want to explore a career change? We can help!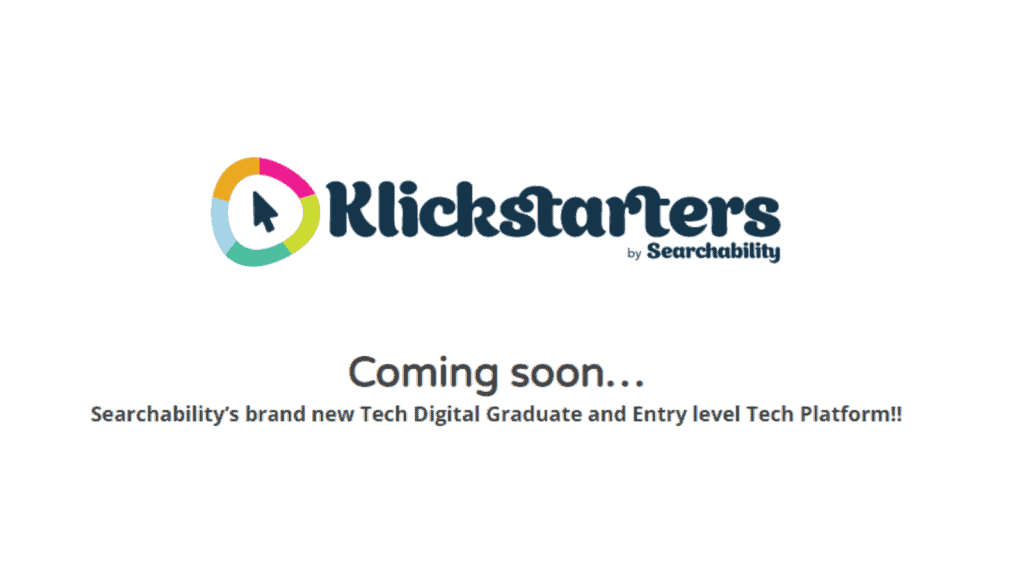 Email [email protected] for any more information and help with recruitment!