I'm extremely proud to announce that our Divisional Manager of IT Support, Cloud and DevOps for the UK & EU, Chris Hopley, has been rewarded for his dedication and exceptional service to Searchability by taking up the reigns of Director effective from 1st December 2022.
Chris started as a Graduate Trainee on the 26th June 2013, initially recruiting for East Midlands Software Development and then leading the brand new Support and Infrastructure teams in September 2015 – a team that now forms an integral part of Searchability's core offering.
"Whilst it was a challenging period it was one that I look back on with fond memories. It was a vertical I had a personal interest in, I enjoyed my conversations with the engineers I was sourcing and was passionate about keeping abreast of the latest technologies. I could relate to them as I had played a huge role in Searchability's own technical road map from inception so had already garnished an interest in networking and IT from a systems perspective". – Chris Hopley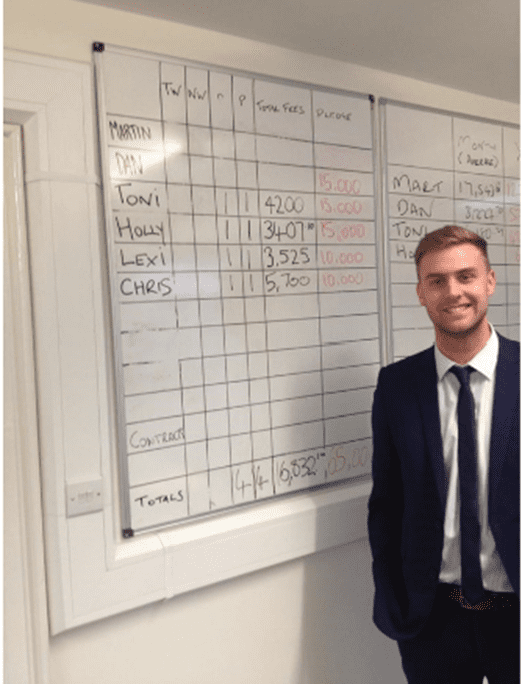 It's true, Chris also became our own Searchability Support Engineer building desks, troubleshooting software problems and much more – a true example of someone going far beyond the job description to ensure that Searchability maintained it's growth across all tech sectors by championing latest technology and methods.
As Chris and his team dove deeper into the DevOps & Cloud world in became very apparent very quickly that not only did Chris have an enviable talent for sourcing these hard-to-find candidates, but he also possessed an insatiable energy for this subject matter, an energy that would ultimately lead Chris to building one of the UKs most enviable network of DevOps professionals. It was this network that allowed Chris to really showcase his market knowledge and to leverage his enviable networks to introduce some of the UK and Europe's top talent into the most desired of opportunities, impressing both candidates and clients alike – something that Chris and his team continue to do to this day. Anyone that has had the pleasure of working with Chris will testify to his absolute dedication and most importantly quality of service, a true recruitment hero!
As well as creating a job he loved and helping shape a company he loved – he also found himself a bigger love than work! We were treated to our very first Searchability wedding in June 2018 when Chris popped the question to our very own Sophie Hopley, who incidentally has also made the tough but rewarding journey from trainee to Employer Brand Director here at Searchability and latterly JobHoller.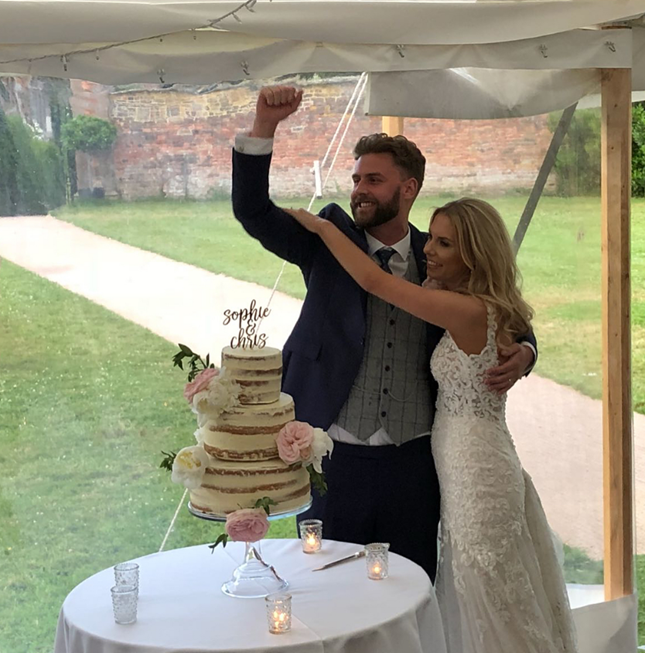 It really does give me enormous pleasure to announce Chris as a Director of Searchability. He has been an absolute rock from day one, has never shirked away from any responsibility and has consistently challenged the status quo to ensure that Searchability remain at the forefront of recruitment innovation. From collaborations with some of the UKs most prestigious companies to the organisation of tech centric meet-ups that have created friends and relationships for life, Chris has always managed to channel his passion for his market and the his role into the greater good for the community he has built and continues to serve, he really has been an incredible ambassador for the Searchability brand and with this exciting announcement we can plan for the next phase of Chris's journey, which will have him looking Stateside as he is focusing attention on building out our new US Hub on both sides of the Atlantic.
"As part of Searchability's blueprint for the next 5 years, our expansion into North America and in particular the USA is central to our ambitions. Having established an office in Austin in 2020 we are enjoying incredible growth across the Atlantic and my role will be to ensure that we capitalise on our success and roll out the Searchability offering across the US as a whole and Canada as well as building out our permanent hub based here in Chester that will be focusing solely on US operations." Chris Hopley
It really is an exciting time to be part of the adventure, if anyone reading this is inspired by Chris's journey and feels they have what it takes to succeed just like Chris and has an interest in either Devops/Cloud Recruitment or recruiting into the US market, either from UK or happy to relocate, then please drop an email to [email protected] – he would only be too happy to give you a more detailed heads up!
Kudos to you Chris – you deserve everything you are getting right now; this is one of the proudest days of my short Searchability life and I'm confident there are even prouder days to come for all of us as you embark on this new and exciting journey! Thanks pal.