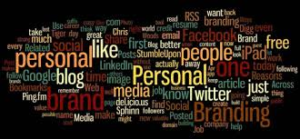 Personal branding is becoming more and more important and is being reinforced more and more by social media. We are in a time when it is necessary to distinguish your business from the rising tide of companies and if you're not setting yourself apart you're going to blend in with the rest of the noise. There are more specific reasons as to how exactly developing your personal brand can grow your business such as attracting new opportunities and expanding your network.
It is important to stand out and leave a positive, lasting impression so that potential customers will think of your brand the next time they need the type of services you offer. Representing yourself in a manner that in a positive manner goes a long way to establishing credibility as well. Your name is your most valuable asset since it will follow you forever. Develop a personal brand that represents you in a way that shows the crowd how unique you are and if you maintain your credibility you will find it much easier to convince people to choose you over your competition.
If you can maintain your personal brand throughout all aspects of your online presence you can use even your social profiles as an extension of your business. You can drum up even more clients by taking advantage of the free mass advertising that social media offers. More and more businesses are finding the networking that social media offers to be invaluable to their current model emphasizing the importance of a personal brand.
Branding is all the rage right now, rightly so, so jump on the bandwagon and get your name, business and/or branding out there for free on social media and see what difference it can make for you.
Steve Blythe (Recruitment and Social Media Commentator).
---