Searchability Go is a video interview software tool created to make online interviews more streamlined and convenient.
Designed with the users in mind, Searchability Go is easy to use and the best part is you don't have to set it up!
Our consultants arrange your live video interviews for you, making the process as simple as possible for candidates and clients.

Searchability Go is designed to help make the long-distance interview process as simple and easy as possible.
It also provides a set of further benefits to help create a more convenient and effective experience for the users.
Take a look at these benefits below:
Multi Device Compatible
Searchability Go runs anywhere, on any device so you won't have to worry whether your offices iMac is compatible with your candidates Android phone.
We have made that whatever device you need to get connected to, you can get connected with Searchability Go.
No Downloads Required
Saving you the hassle of searching, downloading and installing the software yourself. Searchability Go is completely hosted by us so users don't need to worry about setting up on their own devices.
Searchability has made sure that when it comes to using Searchability Go you can leave the setting up to us.
GDPR Compliant
Searchability Go is GDPR compliant so you don't need to worry about issues involving you or your candidates personal data.
We have made sure that Searchability Go is as secure and safe as possible on both ends.
Solo Interviews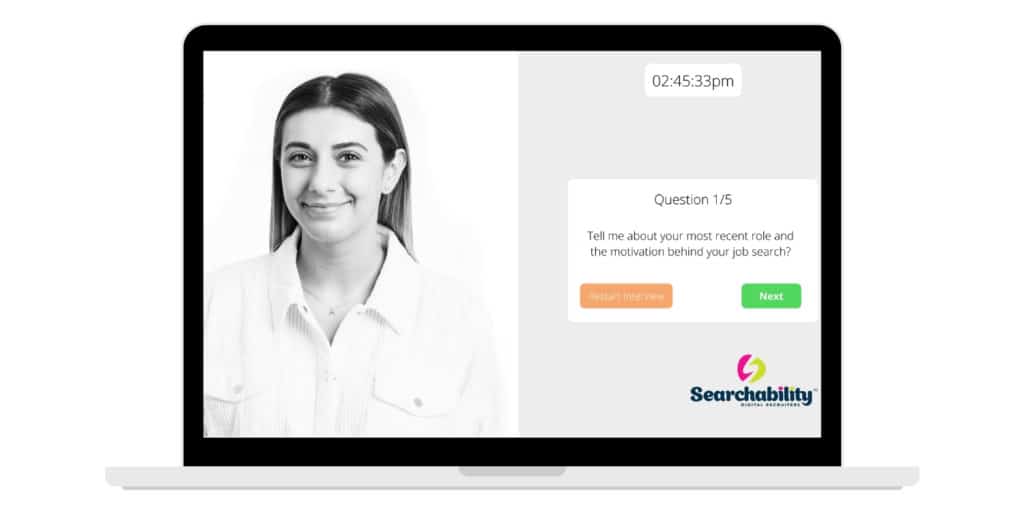 Searchability Go can also be used for "solo interviews", you can review candidate responses to sets of pre-existing questions if you expect to have a large pool to choose from.
As an alternate option the solo interview option can be used if you and the candidates can't find a convenient time to schedule an interview.

As an added bonus, for the duration of the COVID-19 pandemic we are providing clients with free access to Searchability Go. This is to help your hiring process due to ongoing lockdowns and work-from-home situations.