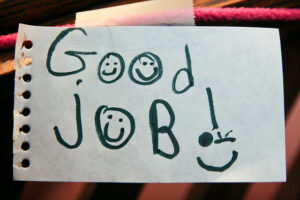 Even internationally there is one job aspect that rises above all others; feeling of being valued at work. In a study by the Boston Consulting Group and The Network, they  surveyed 189 countries and found that this rated most important. Surveying 200,000 employees whose responses made up the Decoding Global Talent report that rated the most important job aspects for employee happiness.
The study conducted took 26 different factors into account when finding what employees valued the most. One striking thing about the report showed that of the top ten contributing factors to job happiness, only one of them pertains to the compensation package. The other nine have to do with intrinsic motivators and have next to no economic value. Number eight on the list, the only compensation package related item in the top ten is "an attractive salary". While a salary will bring in employees, these benefits are what will bring in those top talented few and retain them. This shows how vital the Human Resources department can be to employee satisfaction and the workplace culture.
This study shows how important intrinsic factors are becoming to recruiting and retaining new hires in the modern age. As summarized by a logistics supervisor from Morocco "What you do is what you are and what you are is what you do. You must be appreciated." When we commit to doing something for our career, the reassurance that our work is appreciated is vital. More and more are we being shown the importance of creating a productive work culture to improve productivity and morale, and how efficient cost wise it can be.
The results of this survey are indeed surprising, to me at least. In this seemingly money and asset driven world of work its the appreciation of our efforts that we value the most. I wonder how many employers know this and how easy it is to say well done to somebody who does a good job.
Steve Blythe (Recruitment and Social Media Commentator).