Wren has fast become one of the leading names in the manufacturing / retail sector for kitchens, bathrooms and bedrooms. In just the short period of time between 2009 when the company was founded to today Wren have achieved significant growth, with turnover now at £250m+, an employee base of 2200, established UK based manufacturing capability of 1.5 million square feet, 57 profitable UK showrooms and a world class HQ named 'the Nest' in Barton Upon Humber' which many businesses would envy.
The Wren team have a genuine passion for quality and customer excellence across all platforms of the business, the heartbeat of Wren really lies in technology which is operated from 'The Nest'. As specialist Digital recruiters for Wren, Searchability recently went to visit some of the Wren family to find out what is so great about working for Wren and what it takes to become a member of the team!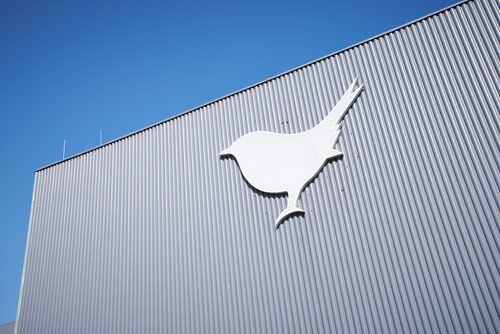 After driving across the Humber Bridge into the quiet streets of Barton-upon-Humber you land on the doorstep of the vast Wren Headquarters – you can't miss the huge 'Nest' sign from the main road! The driveway leads you to the onsite car park, which is free for all staff, and only a short walk from the entrance (good news for a rainy winter day!). Surrounding the entrance are picturesque gardens and water with views of the Humber Bridge, and of course an illuminated Wren icon emblazoned on the wall of the building!
The inside of 'The Nest' is even more impressive than the outside, with open plan offices for the IT and customer service departments, surrounding glass walled meeting rooms, fully fitted showrooms for UK training, conference rooms, large canteen which is subsidised for all employees and a state of the art gym which Wren employees can enjoy completely free!
Walking through the IT and business transformation department you can see that it is a hive of activity; Project Managers and Business Analysts are up on their feet, and the PHP, JavaScript Developers, QA testers and UX team members are working away on their computers, with the whole team communicating with one another constantly. It is clear that technology is integral to the business and when you hear about the level of projects the IT and business transformation Department are undertaking, and the speed of delivery of these it is no wonder it's so busy!
We met with David Lucy who joined Wren in June 2015 as Chief Information Officer after years of high end corporate experience with companies including Vodafone Group and Colt Technology Services, to find out a bit more about why he 'flew to The Nest' and what it's like to work for Wren:
"Prior to joining Wren I was aware of their increased presence across the UK retail parks, the quality of the product they sold and the strength of the brand, so when Searchability approached me about the CIO role I knew it could be something really special. My background is from a corporate environment, so joining a company like Wren that is so fast-paced and entrepreneurial was a breath of fresh air. Wren is an ambitious company and our ability to move quickly with new projects is putting us way ahead of the competition.
We currently have 25-30% year on year growth and aggressive expansion plans for the future."
"Technology is at the heart of our business, and without the right technical team we wouldn't be able to grow as well we have been doing. I am a strong believer that a leader is only as good as his or her team, therefore development and investment in individuals is key!
We have recently sent several PHP developers to the Symfony conference in London to ensure that our developers are ahead of technical trends to maintain Wren's cutting edge position in the market. Examples of investing in our people can also be found in putting the IT Service team through ITIL training, Network team members through Cisco certified courses and employing an external Agile coach to support the teams understanding of working in an agile environment. My VP of Technology Craig Douglas and I will continue to encourage our IT team to get involved in technical communities / events and support numerous training and development programmes to make sure everyone is equipped with leading market knowledge and skills."
(David Lucy)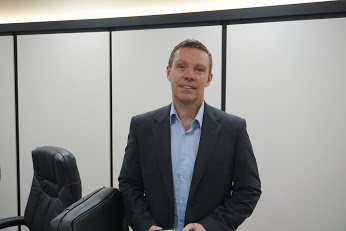 David Lucy, Wren's C.I.O
Just seeing the Developers in action and speaking to members of the team you can see that advanced technology is at the heart of their business, and one of the reasons they are so successful! Wren currently employs a number of employees working with cutting edge technologies in PHP, JavaScript Developers, QA testers, UX/UI, Business Analysts, Project Management and IT Support and they have some exciting projects in the pipeline that are sure to put Wren ahead of their competition and cement their position as digital giants in the retail sector! David has been integral to ensuring Wren's growth objectives are met, and is heavily involved in the hiring of new Wren employees within the technical team.
"As well as onboarding seasoned professionals I am a big believer in leveraging academic ability; having previously gained an MSc from Lincolnshire and Humberside University and a full time International MBA from Henley I understand the benefits of investing in academic talent. Since arriving in June I have actively Networked with the University of Hull with a declared objective of setting up partnership between Wren and The University of Hull.
To date I have already brought three graduates into the company! Young talent is very important, as is having the right cultural fit as you will need to be able to keep up with the fast-pace!"
(David Lucy)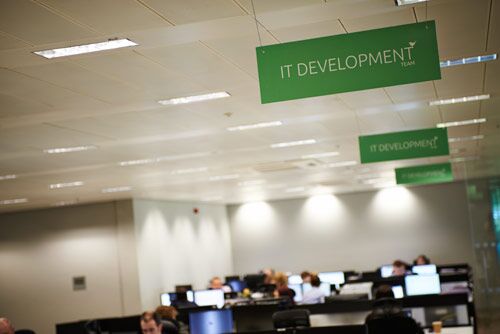 We also caught up with Luke Hanson, a Planner Programme Manager at Wren who joined 'The Nest' in March 2015 after being headhunted by Searchability, to gain an idea of how busy life at Wren can be:
"The environment at Wren can only be described as fast paced. For example I have delivered more projects in 8 months at Wren than I did in 3 years at my previous company. It's important that you can handle pressure in our team, we want everything yesterday and it is key that we can deliver projects quickly whilst maintaining a high quality of work. That said it is a great place to work and you get a genuine buzz when you achieve something here."
(Luke Hanson)
Luke is an excellent example of how Wren rewards their employees, joining in March as Business Analyst his talents have been recognised and he has since been promoted twice to Project Manager and again to his current role of Planner Programme Manager! The pace of work can be challenging, which is why Wren rewards talent whether it is promoting members of the team internally, giving 'Recognition Awards' every 6 weeks, having motivational team social events or simply by offering the team some of their incredible staff benefits!
If you are interested in joining the Wren team at 'The Nest' then click here to see our latest vacancies!