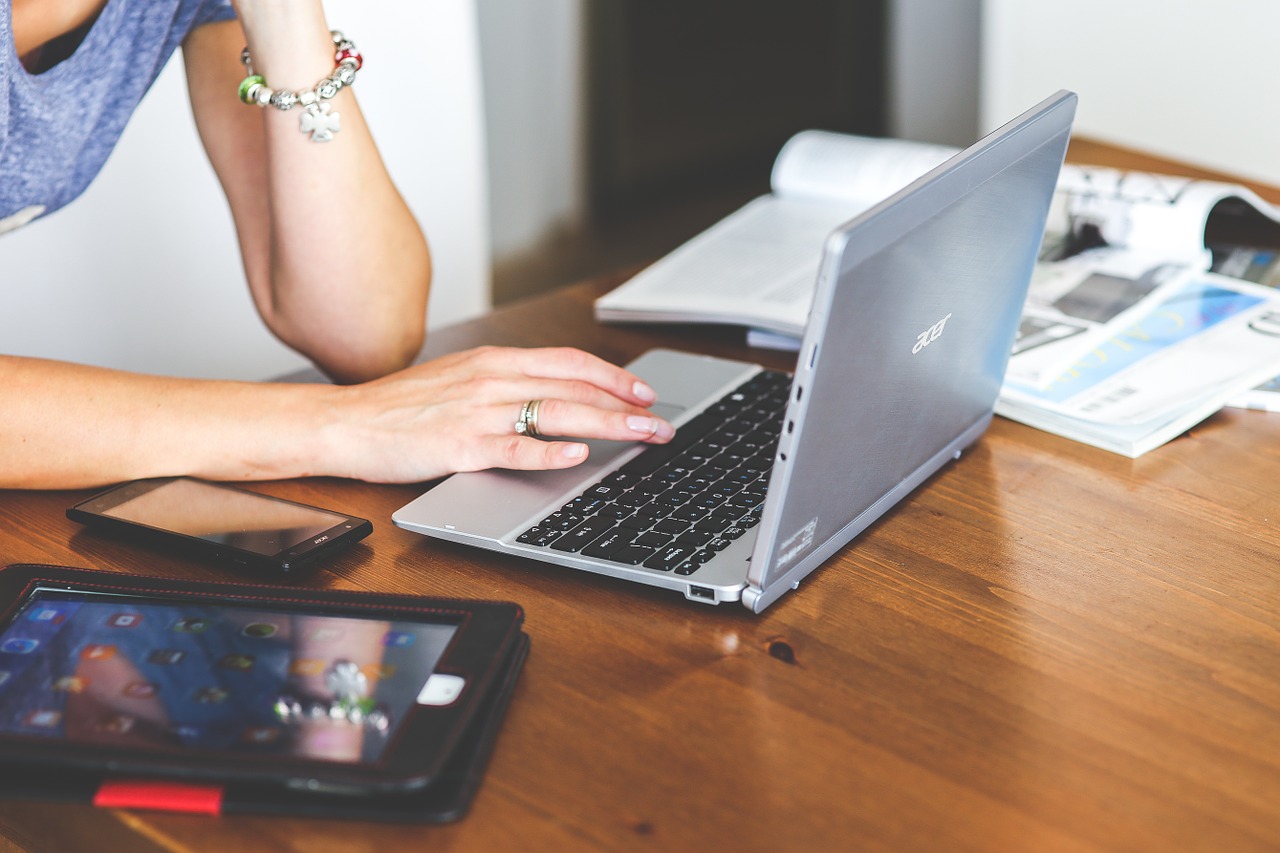 The recruitment process is rarely a straight-forward one. Hiring managers diaries fill up and candidates can be pulled from pillar to post to attend interviews in a variety of locations. It is no wonder then that as technology has evolved that many companies have introduced video / Skype interviews into their strategy. If you're thinking this is no different to the traditional phone interview – think again! There is so much you need to consider if you want to nail the interview, so we have rounded up a few for you right here! Read: What you must do before your video interview:
Check your tech!
Before you start you need to set up your tech (usually a laptop / tablet with webcam and microphone) and video platform (e.g. Skype / FaceTime etc.). You need to check it is working now so that you avoid any embarrassing tech failures during the call! Sometimes your privacy settings can block the camera / microphone from working so take some time aside before hand and make sure everything functions correctly. Again make sure you are connected to a power supply and have a good Wi-Fi connection so you don't cut out at any point!
Practice
Once your tech is all set up test it out and practice speaking via a video call. You want to make sure the camera is positioned correctly and you are not speaking too quietly / too loudly into the microphone! Many of us have a tendency to check our own appearance when on a FaceTime '/ Skype call rather than look at who we are speaking to so make sure you practice to avoid this!
Dress appropriately
Just because you are in your house doesn't mean you shouldn't look professional! Treat it as a face-to-face and make sure your appearance and choice of outfit reflects you in your best light! Also make sure you dress head to toe – not just the waist up! You don't want to reach to grab something to expose your shirt and tie teamed with a pair of tracksuit bottoms!
Prepare your environment
It goes without saying that the room you are interviewing in should be clean and tidy – after all you don't want to look lazy and unorganised before the interview even starts! Try and keep the area as neutral as possible so take down any unusual artwork / photographs that you wouldn't want to be in sight of your interviewer! The same goes for sounds – make sure there are no television / radio noises in the background and ensure the dishwasher / washing machine etc. isn't about to go into full throttle! If you have pets in the house, lock them in an area where they won't disturb you. A barking dog doesn't exactly scream "Please hire me".
Smile(but not too much…)
Again you need to treat the video interview as a face-to-face. Smile and make plenty of eye-contact! Remember to strike a balance with this so you don't come across as too intense / creepy though!
Show some personality
In a face-to-face your personality usually comes across with ease as you sit across from the interviewer. With a video interview this can be a little more difficult but try your best to come across naturally rather than sound like an over-rehearsed hologram version of yourself. Some gentle humour and light conversation should do the trick!
Cheat
The great thing about not being present with the interviewer is that you can position notes / quick prompts for yourself around the computer! Try and make key notes about the company / job description and position short prompts in eye sight to help jog your memory. Cue cards work best as you don't want to appear to be reading from a script – more of a quick glance to refresh your memory!
Sophie Heaton (Digital Campaign Manager)