Demand for the podcast returning has been huge with several people asking when we'd be returning to the air – and here we are! We're joined by Mike Cullen from iVendi, in this episode of the Holler Pod "the one with the client". We feel we've spoken about ourselves a lot recently, so we've shifted the focus onto a client's perspective of the current market!
Mike Cullen – Recruitment & Talent Manager
Mike Cullen is the Lead Recruitment & Talent Manager for Automotive Retail Technology Giant – iVendi. Based in both Colwyn Bay and Manchester, he has a very strong recruitment background having previously also worked agency side. As a result, he's very well placed to provide real insight into all angles of the recruitment process.
Mike's recruitment journey began when he was contacted by a company who were running an ex-forces recruitment company to help the transition into recruitment. This then prompted Mike to want to see the full process and develop teams further, hence why he joined iVendi. He's now been in recruitment for around 8 years!
Who are iVendi?
iVendi work with over 10,000 vehicle retailers, manufacturers, and finance partners across the UK and Europe. Over time they've developed a process which has allowed consumers to become more relevant and on trend within the vehicle retailing technology industry – which has also internationalised across to Germany.
IVendi deal with the start-up world and vast developed companies – their ability to make an impact across a plethora of businesses truly makes them stand out. Their time and investment into their lead and senior roles to help people work their way up. Tech challenges overcome with initiative via their people focused aspirations has been key to iVendi's success. They aim to stay on the market and despite rising costs and roles taking longer to fill they remained pragmatic and kept their company culture at the forefront as oppose to just the salaries. Competing on a financial level is always tough so they pay people fairly with employee benefits with interesting work to stand out from the rest of the market.
What's the current recruitment market like and how has it shifted following the pandemic?
As most of us know, 2022 has absolutely been a client led market. There's been a real a skill shortage of high-quality candidates and huge demand. The demand and rise in popularity of Remote work has obviously also massively levelled up the playing field.
The process clients utilise differs wildly and following the pandemic, iVendi have moved away from face to face being such a vital part of the process with an increase in virtual interviews. The process is still light and they just have 2 stages with ways of working in a team, and aspirations then will be around a technical focus to test soft and hard skills. iVendi have had 36 new people join this year and it's been a successful year overall gaining understanding of the market.
iVendi with Scalability
Scalability by Searchability, an innovative recruitment and employer brand subscription for both start-ups and scale-ups, worked with iVendi this year. This provided external help and reassurance with their growth and how their employees felt within the company and see where there were areas to improve on. This really helped develop their business mindset and helped with their aims of growth internationally in 2023. It allowed them to expand with the right candidates for iVendi.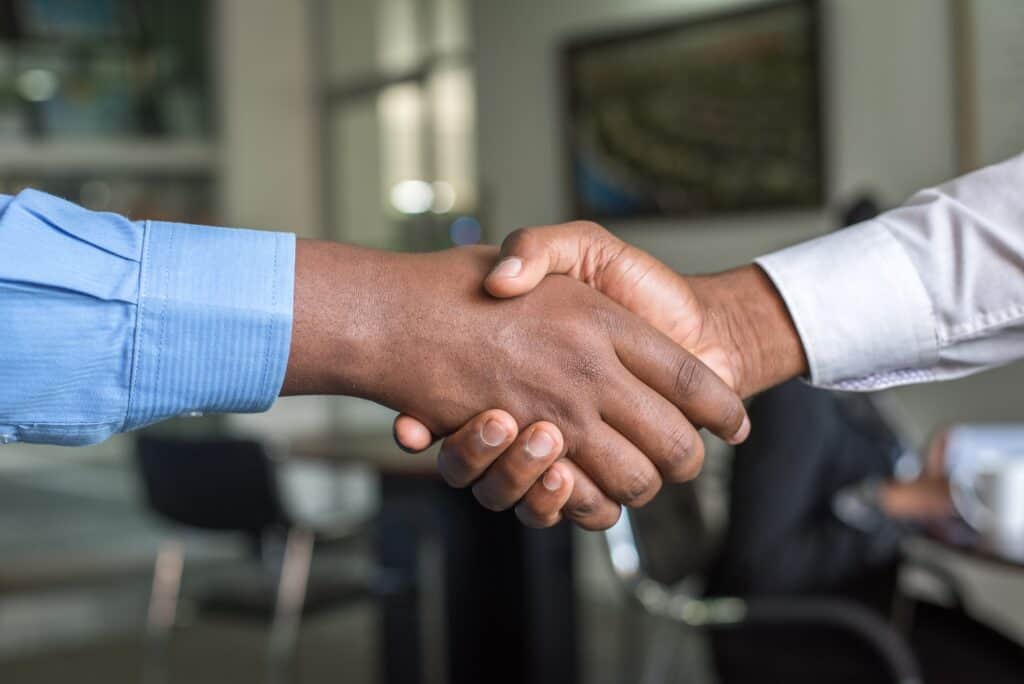 When to use a recruitment agency to assist the hiring process
Mike Cullen explains that once you start feeling tight on time and are exhausted in the talent acquisition process, then following the hiring process on with a recruitment agency is the way to go. Once trying to internally to fill the role but not finding the right stand out candidates with the right calibre, then shifting the responsibility to an agency to get extra eyes on the project is a wise idea. Mike spends 50-60% of his time on recruitment trying to find new members of the iVendi team.
Mike's top tips for recruiters & aspiring recruiters
In order to get the most out of each day and fully fulfil your potential in your role Mike recommends the following tips:
Understand the business and what the business is aiming to achieve to be able to work towards these goals.
Build up strong relationships with key stakeholders and people that you'll be working closely alongside as you'll rely on these people at times.
Lean how to manage your time efficiently and prioritise different day to day tasks to ensure everything gets completed.
Have an understanding of other people's time scales.
Learn how to say no at times and understanding the urgency needed for each task to help manage your own tasks.
To watch/listen to the full podcast, you can check it out on any of these channels:
To check out more about iVendi, click here.