The Christmas season is upon us, and it is the end of the year. As January approaches, a fresh start may be a good idea. The possibility of a new career starts to appeal, so start taking action so it becomes real. In the digital world of computing and tech, Searchability is here to help you find the ideal roles spec!
If you're looking for a new role in tech in 2022, check out all the sectors we work with here at Searchability.
Software Engineering
The way the world is today, we heavily rely on technology to go about our day-to-day lives. Software is essential for all technological systems, and due to the constantly evolving landscape, there is always a demand for software engineers. The role will include an understanding of how to create and maintain systems to meet specific needs, and this can be done through writing diagnostic programs or using programming languages such as Python, Java, etc.
As a graduate, salaries for software engineering roles can start from £18,000, with the average annual salary varying between £25,000 to £50,000. At a senior or management level, this salary can grow to £70,000, however this can vary depending on the location, company and the nature of the business.
Get in touch with Patrick for advice on how to get your next role in Software Engineering!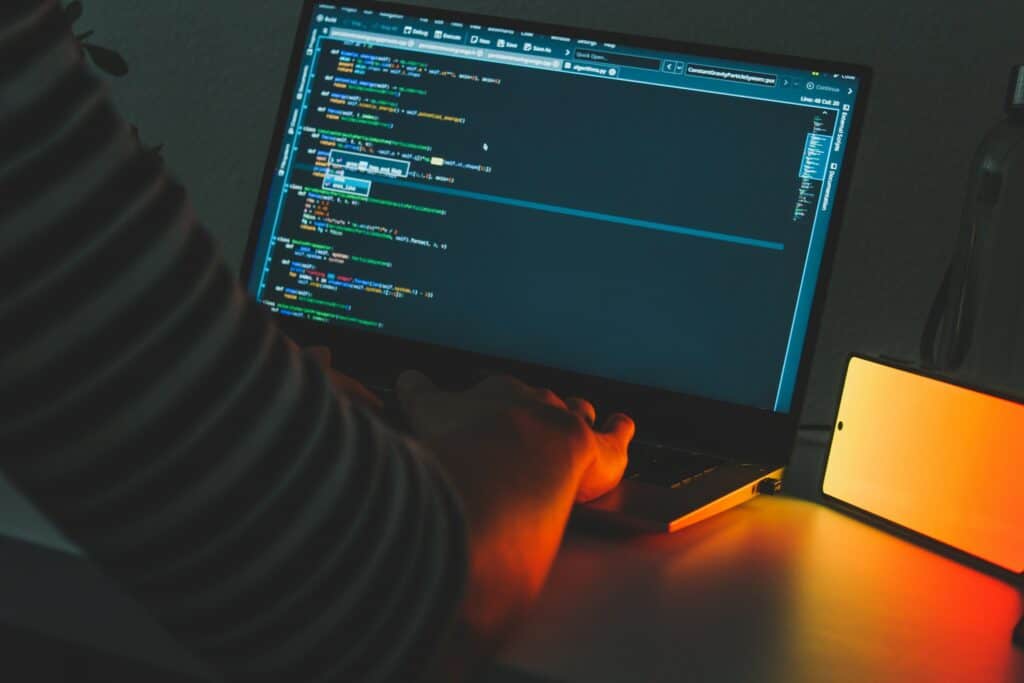 Web Development
Web development is a crucial role for most businesses, as this will be the digital face of the company. Web developers oversee the creation and maintenance of high-performing web-based applications and services using programming languages. There are 3 types of web development; Frontend Developer, Backend Developer, and Full-Stack Developer. Although all 3 roles work on websites, they all have separate functions.
A Frontend Developer works primarily on the interface and functionality of websites, and uses programming languages such as JavaScript, CSS, or HTML. Their role is to design and code the front face of websites to ensure a successful and smooth user experience. This can include developing the navigation, interface, and aesthetics of the website.
A Backend Developer works behind the front face of websites and ensures that webpages can function whilst being hit by heavy traffic. Their role involves dealing with the databases and servers, website maintenance, and troubleshooting any problems whilst formulating more efficient processes to improve user experience.
A Full-Stack Developer works on everything, combining both Frontend and Backend roles, whilst dealing with any other problems between. The role involves using a range of different technologies and coding languages to develop the website architecture, and work on all aspects of the website.
Entry-level salaries for a web developer can range between £19,000 to £25,000, whilst mid-level can vary between £25,000 to £35,000. However due to evolving technology and systems, those who are familiar with new technologies may be offered higher salaries.
Contact Georgia today to help find the perfect role for you!
Strategy and Management Roles
In tech, when there is a product or service created, there is often a Scrum team behind it. In many companies, there will be a strategy that has been created through an operations team ensuring the success and functioning of the product or service. Within this operations team, there will be multiple roles such as Business Analysts, Infrastructure Managers, and Software Development Managers, just to name a few! A common skill these roles all have is the ability to overcome problems, strengthen software and manage Scrum teams. These roles require good communication skills, as they will often be working in teams to create the perfect product.
The salaries for jobs in strategy and management vary however as most roles will require previous experience in management, the salaries can range between £40,000 to £80,000 for management roles such as IT Managers, Business Analysts, and Project Managers.
Speak with Dan to discuss your next role in strategy and management.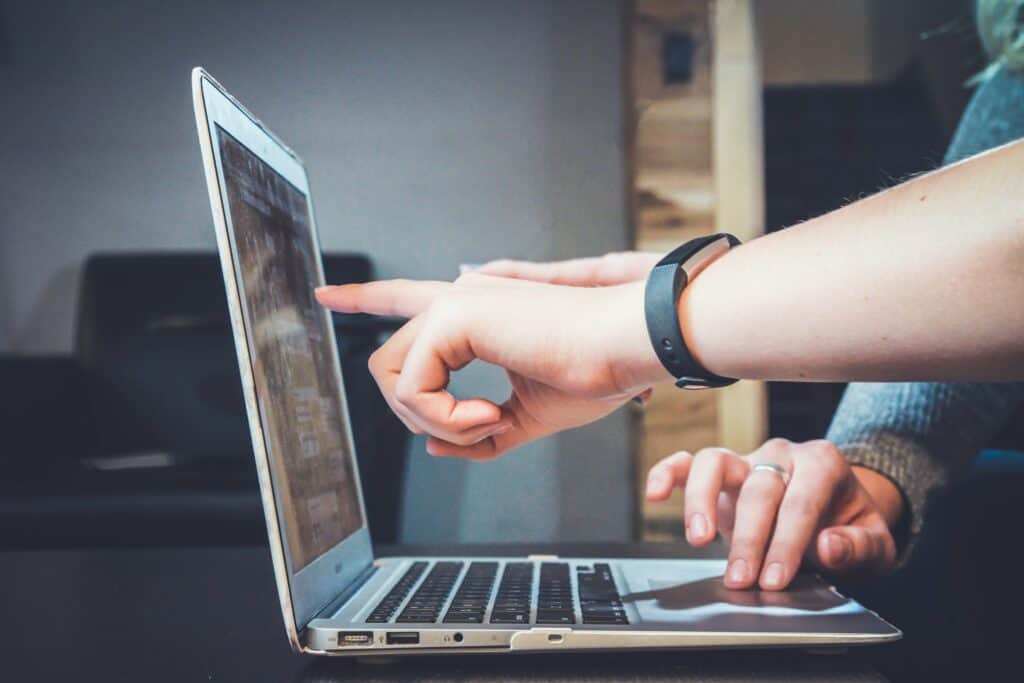 Big Data and Analytics Roles
With every digital and tech company, there will be huge amounts of data gathered and needed to be analysed. A career in Big Data and analytics can find you working with AI, interpreting data and helping businesses make decisions based on the analysis of Big Data. There are many roles within this sector including Data and Insight Analysts, SQL Developers, AI Specialists, and Big Data Engineers. According to the Dynamics of Data Science Skills, since 2019 there has been an incredibly high demand for data scientists and data engineers, with many opportunities available for those with the right qualifications. There are many Big Data and analytics roles in almost every industry and continues to grow today, with universities offering postgraduate courses in Big Data which lead directly into careers.
Graduate scheme salaries for Data Scientists can start off with around £27,000, whilst more experienced candidates can earn between £30,000 to £35,000. Those who have experience and are at a high level can have a salary around £60,000 or more.
To find out more about roles in Big Data and analytics, speak with Chris today.
IT Support Roles
IT support roles are essential within any business, let alone tech! From 1st Line Support to Technical Support, all support roles are there to assist with any technological problems and maintain all systems to ensure everything is running smoothly. Candidates must have an analytical mindset, and have excellent communication skills, especially when giving advice!
There are varying levels of IT support roles, as 1st Line Support and 2nd Line Support can earn between £23,000 and £28,000, whilst 3rd Line Support salary can range from £31,500 to £47,517. Technical Support roles can earn on average £27,000, which can rise up to £40,701 with enough experience.
Speak to Jack for advice and assistance in finding your next role in IT support.
Infrastructure Roles
Infrastructure roles such as Platform Engineer and Network Engineer are responsible for designing and developing applications and networks. The ideal candidate for these roles must be confident in using all IT systems, as you would be responsible for designing, building and maintaining IT infrastructures.
Infrastructure roles such as Platform Engineers can have a starting salary of £45,046 and can increase to £57,957 once the candidate has enough experience. Entry-level Network Engineers can expect to earn £34,871 and with experience, this can reach £65,000.These salaries vary within these roles due to the level of expertise required in each job.
Get in touch with Daniel for more information.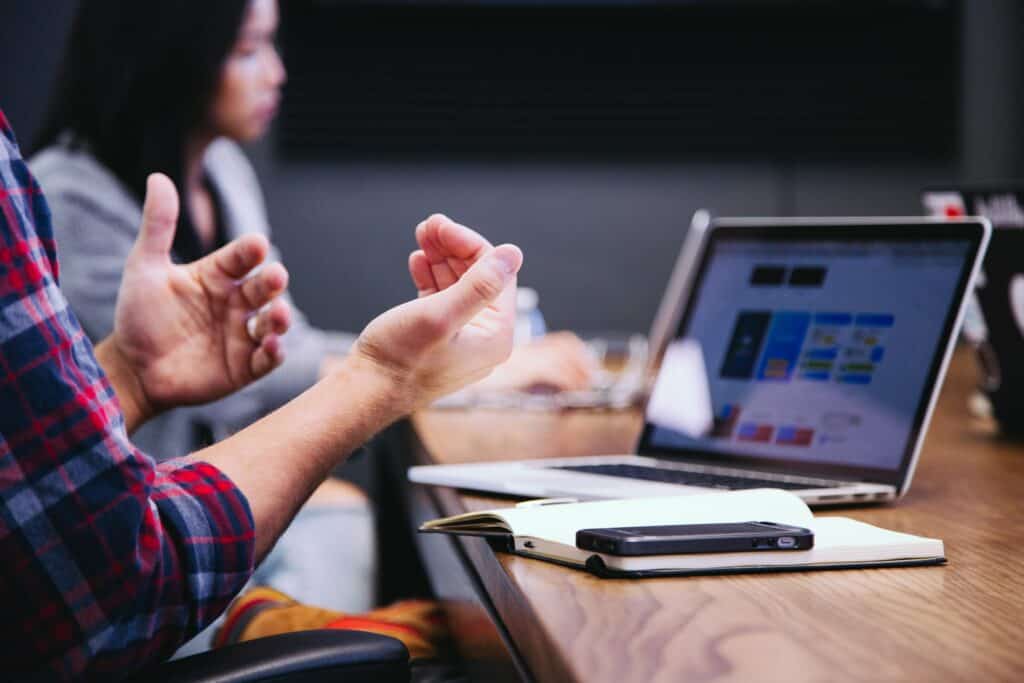 DevOps & Cloud Roles
DevOps and Cloud roles are considered the backbone of technology roles; the roles consist of multidisciplinary duties, including the development strategy and IT operations. Cloud roles work on assessing and optimising Cloud infrastructures, and require a range of skills such as knowledge of programming languages, data analysis and project management. DevOps roles also demand knowledge of programming languages and Cloud skills, as well as automation skills, but work on the development of software infrastructures. DevOps Engineers and Cloud Engineers both work on the development of IT systems, yet differentiate by working on separate areas, and rely on each other.
Salaries for DevOps roles can start around £50,000 and increase to £60,000, with experienced DevOps Engineers earning up to £80,000. Cloud Engineers can earn on average £65,000, with entry-level roles starting around £45,000 and those with experience earning up to £75,000.
Contact Luke for advice on how to get into a DevOps and Cloud role.
Performance marketing Roles
To promote a website or product, there are many methods marketers can use in order to ensure they are visible to customers. Whether it be through working on Search Engine Optimisation (SEO), adverts on search engines based on Pay Per Click Advertising (PPC), or targeting previous visitors to a page (Paid Social), performance marketing ensures that websites are reaching customers. Many roles within performance marketing work with a specific method of advertising, such as PPC Managers, SEO Managers, and Paid Social Managers to name a few.
The salaries for SEO specialists can start with £18,000, however with experience this can grow to £25,000 to £36,000. Entry-level salaries for PPC roles are between £18,000 and £25,000, and those with experience can expect to earn between £25,000 to £40,000. Paid Social Executives can start off with £24,000 and can increase to £27,000. Those with more experience can earn £35,000.
To find out more about roles in performance marketing, get in touch with Kate.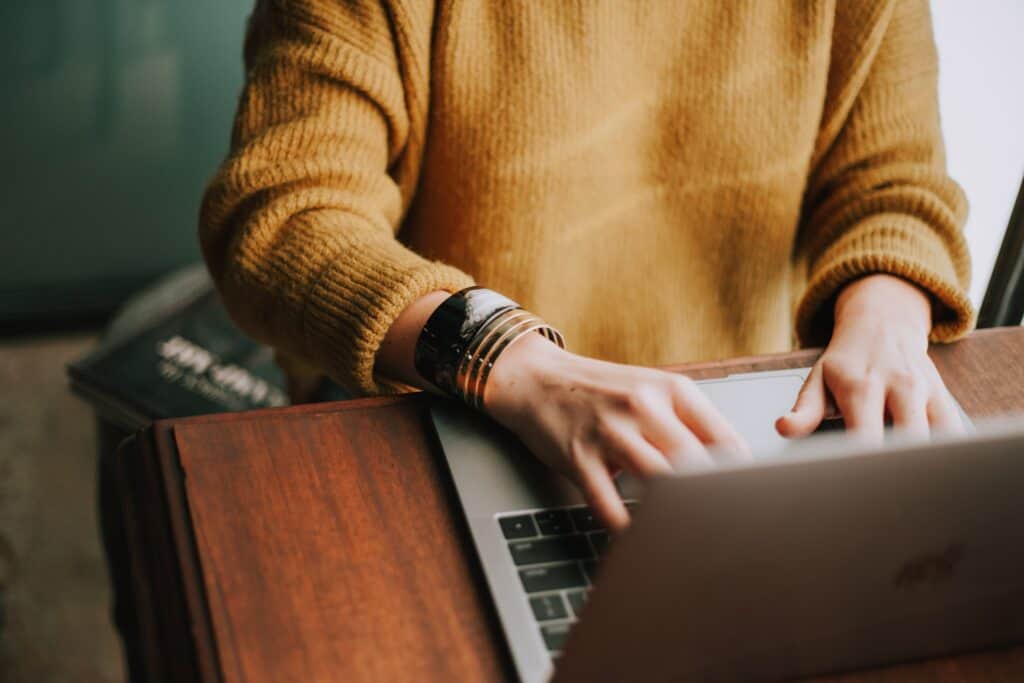 Digital & eCommerce Roles
Today, eCommerce is one of the largest services online, with almost every industry requiring digital and ecommerce professionals. There are various roles available within this sector, including Social Media Managers, Digital Marketing Executives, Account Managers, and Communication Managers to name a few. The purpose of these roles involves representing and managing the company online, and this can include management of social media accounts, content creation, and marketing management.
Starting salaries for social media roles can range between £19,000 and £25,000, whilst experienced Social Media Managers can earn £30,000 to £40,000. For Digital Marketing roles, those at entry-level can expect between £18,000 to £22,000, which can increase up to £30,000 after gaining experience.
Speak with Liam to find your new digital and ecommerce job!
Design & Creative Roles
If you love technology and have a creative flair, there are plenty of opportunities available for you. Behind most websites, there are Graphic Designers who have worked on the website graphics and images, UX Designers who have designed the perfect, easy-to-use system, and even Video Animation Designers who work on website animations, or computer game animations. These roles can offer candidates a hybrid role of tech and creativity, and can be found in almost every industry.
For Graphic Designer roles, entry-level salaries can range between £15,000 to £19,000, but after gaining enough experience, this can rise to around £27,000. UX Designers can typically earn between £19,000 and £25,000 depending on experience and can increase up to £50,000. For Animators, particularly computer-game animators, entry-level salaries start around £18,000 and can quickly rise depending on experience. Experienced Animators can earn between £23,000 to £26,000.
For advice on finding a design or creative role, speak with Sharon today.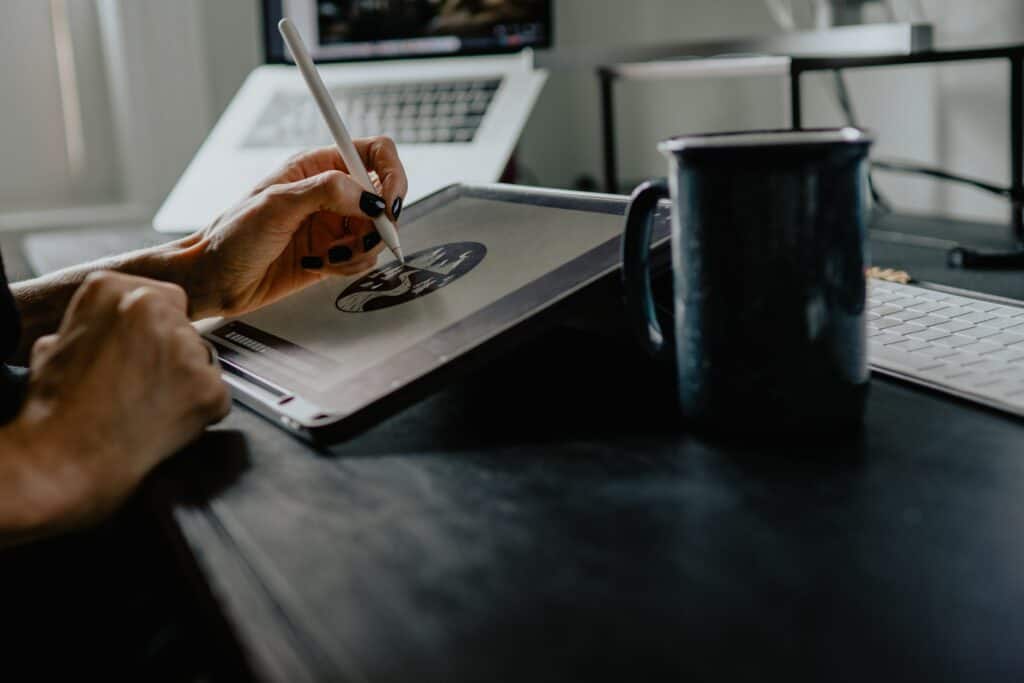 National security & Intelligence Roles
Roles within national security and defence are some of the most important jobs in the country. There are various areas of this sector requiring numerous roles, including Software Engineers, Big Data Engineers, Cyber Security Engineers, and Technical Architects. Most of these roles require analytical mindsets, and candidates should be proficient in programming languages. If you wish to pursue a challenging yet rewarding career which makes a difference in society, consider a role within national security and intelligence.
Entry-level Cyber Security Engineers can start off with £40,000, and increase to £50,000. Those with the most experience can expect to earn around £70,000. Big Data Engineers can earn between £50,000 to £85,000 depending on experience, whilst Software Engineers earn on average £62,500.
Get in touch with Will for more information on how to get a role in national security and intelligence.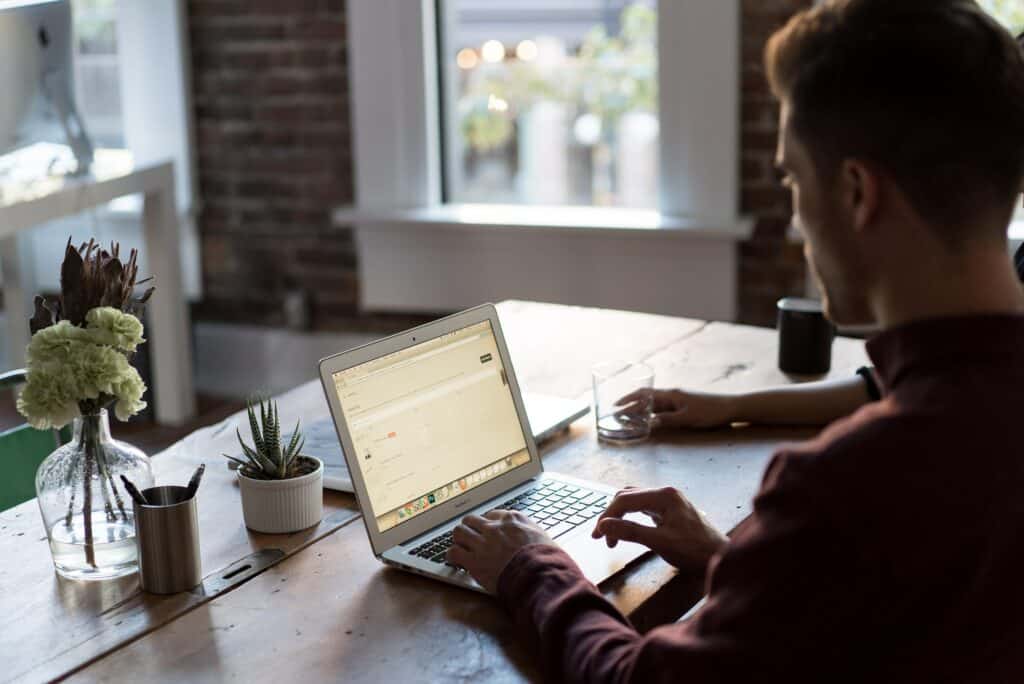 IT Contracts
If the idea of committing to a single role just isn't for you, then IT contracts is a pathway to consider. Contracts are ideal for those who like the idea of working on different projects and who like to travel. At Searchability, we work with a range of global and recognised clients across the UK, with 75% of our work being repeat business. For those seeking a fast and efficient service, we aim to have a minimum of 3 high calibre options for you within 24 hours. IT contracts we have previously organised include JavaScript Developers, Network Engineers, PHP Developers, and UX/UI Designers just to name a few!
Salaries for contract roles vary depending on the company and location, so get in touch with Olly for advice and help to find your next role.
If you're looking for a new job in January, don't wait till then – get in touch with one of our recruiters now and begin your new year with a fresh start!