Searchability sponsored the first Create Leicester of 2020, an event partnered with Bulb Studios at LCB Depot. Create Leicester is a series of FREE quarterly events for digital creators, producers, managers and administrators, aiming to inspire Leicester's digital design community. They allow you to gain valuable insights and advice from leading professions in the Digital industry whilst networking and connecting with like-minded individuals. It's ran by _. We sponsor this event alongside: Cite, De Montford University, Effect Digital, Herdl, Triangle Networks, Un.titled and Xibis; a wide range of digital enthusiasts.
Top takeaways from the two talks
LoyalFree App
Jason Nebitt and Sophie Hainsworth the founders of LoyalFree App, that originated in Leicester. An app created to help you save money while you shop but ultimately gamify your experience whilst wandering around your city. Giving you the opportunity to follow trails of your choice, whether you want to take a look at all of the vegan restaurants or the best cocktails in the city. They are also looking to expand into Augmented Reality so you can virtually follow a trail through your camera. 
Tip 1 – We learnt from Jason is that you don't need anything to get started, you can do a lot just from scratch and now they want to go global! Check out their

Twitter

feed for any latest updates on the app.

Tip 2 – Download their app to gain discounted deals, enter loyalty schemes, be part of competitions and create a more interactive experience when visiting a new city.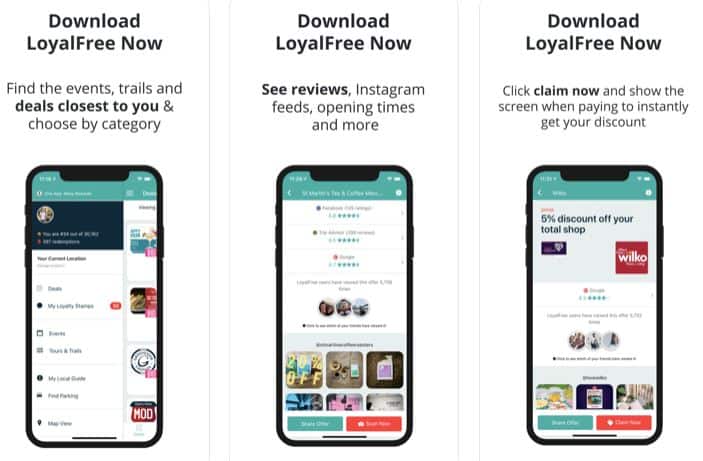 Ben Potter

– Business Development Mentor and Advisor
Ben's chat called Pitch candy & unicorns: Are you making business development harder than it should be? Discussing how even after you feel as though you have tried everything nothing seems to be working? Maybe you are just making things a little harder than it should be.
Tip 1 – Focus on 3 things and do them well, instead of focusing on everything as no one can do everything well! As they say Jack of all trades master of non.

Tip 2 – No matter what industry you are in you can market yourself in a certain way that will compliment yourself. If you are creative choose to do creative inbound traffic, if you love chatting get on the phones – something works for everyone!

Tip 3 – Everyone is their own salesman. You have to remember to value your service as it's your own time and effort you are putting into something. Even if you are just starting out or an expert in the field your time is precious and you need to appreciate that.
Check out his Twitter feed too for any additional info.
Create Leicester is ran every quarter and we are excited to see what May's event holds. Searchabiity are really happy to be supporting the local Leicester creative community to help people in the area and we would love to sponsor other events if you are looking get in touch!