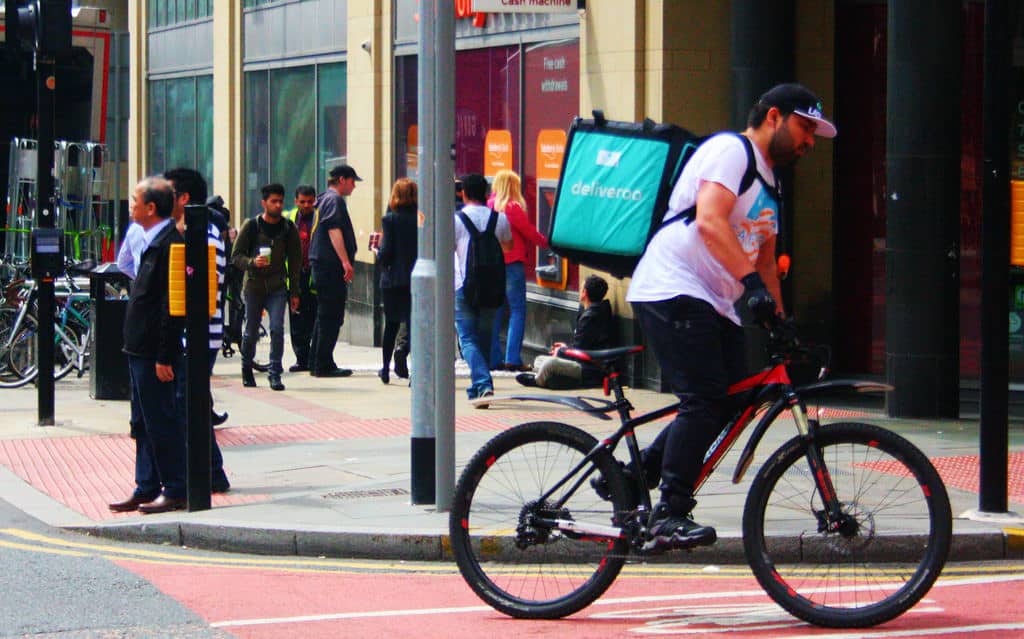 The courier app Deliveroo has won a legal battle against the Independent Workers Union of Britain (IWGB) this week, highlighting once again the perils (or positives?) of today's Gig Economy. The case was brought to the Central Arbitration Committee (CAC) as the IWGB sought to have Deliveroo riders in Kentish Town and Camden recognised as employees of the company, with access to workplace benefits such as holiday pay and minimum wage. The legal ruling however decided that Deliveroo's riders were classed as self-employed because they have the option to allocate a substitute (AKA a mate with a bike) to do the work for them.
So how can a ruling against employee benefits such as minimum wage and sick pay be deemed as a positive ruling at all? Well it is the fact that being classed as a "Gig worker" rather than an official "employee" gives people the flexibility that comes with self-employment. Riders at Deliveroo have the chance to "be their own boss", choose when and where they work with the option to ride with other delivery companies at the same time. It makes sense that choosing the days you want to stay in bed along with those that you want to work over-time to earn the extra cash, but without access to basic benefits such as minimum wage is this really helping individuals "be their own boss"?
As more and more individuals move towards the Gig Economy way of life, it will be interesting to see how this develops in terms of employee rights and benefits.