International Women's Day, founded by women in 1908, is a globally recognised day held each year on March 8th. The purpose of this day is to remove barriers and celebrate women's achievements, such as social gain, cultural successes, and political victories. Last year we celebrated international women's day and the theme – #BreakTheBias by recognising the gender gap in the IT industry and working closely with Searchability clients to remove unconscious bias from their hiring processes.
This year's theme is #EmbraceEquity.
Worldwide, people commemorate and honour the contributions made by women throughout history. We also join forces to celebrate their successes and work towards equality.
Whatever your location, background, culture or career, you can join the celebration and show your commitment to the cause – imagining a gender-equal world free of bias and discrimination – a world where difference is valued and celebrated, where we can all #EmbraceEquity.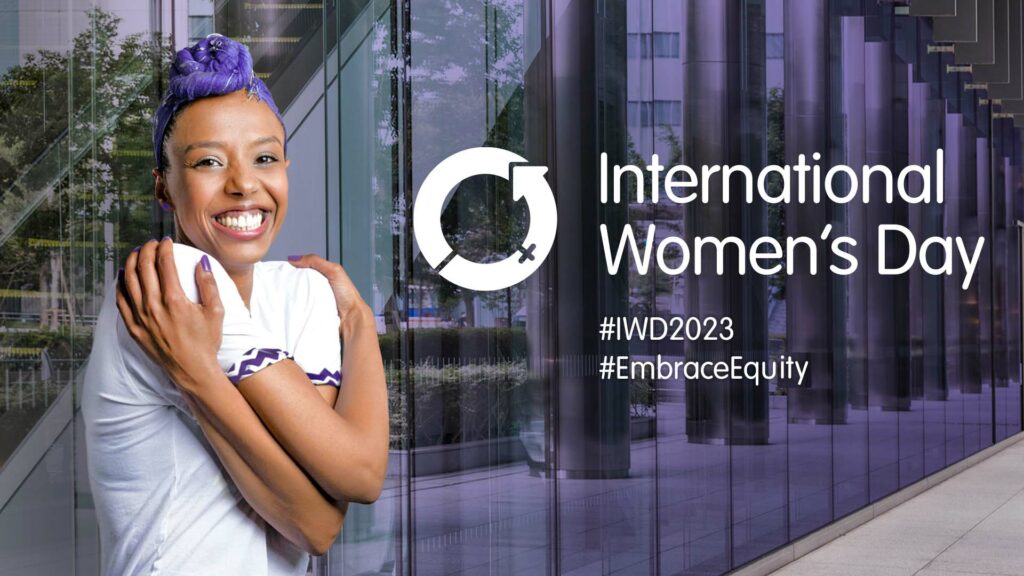 IWD can stand for different contexts depending on your situation, so everyone worldwide can celebrate IWD and #EmbraceEquity.
Women in STEM
Men outnumber women in most STEM fields in college, and women make up only 28% of the STEM workforce. Computer science and engineering are among the fastest-growing and highest-paying jobs of the future, where gender gaps are exceptionally high.
Diversity is critical in any industry to create bigger and better ideas! A smaller proportion of women in the tech industry results in fewer employment options, poorer earnings, fewer leadership opportunities, and a hostile workplace perception.
Despite low stats, they have improved over the past five years with the help of companies passionate about gender equality & equity.
Innovateher is a social enterprise based in the North West. They are on a mission to get girls ready for the tech industry and the industry prepared for them. In Liverpool and Manchester, their educational programs are now being presented in schools, prioritising disadvantaged areas to improve equity. The company also offers D&I support and online education programs for companies to aid in supporting women in STEM industries.
Equity in the workplace
For many years, organisations and businesses have worked to promote gender diversity in the workplace. The gender gap needs to be closed, especially in technology! Tech Nation report looked into diversity in UK tech companies and found that 77% of tech directors are men. So it's time we challenge this and push companies towards attracting women into senior and leadership roles in tech.
Embracing equity in the workplace involves creating a fair work environment where every employee can be treated with respect and given equal opportunities to succeed.
Here are some steps you can take to promote equity in your workplace:
Establish a clear equity policy: Develop a policy that clearly outlines the company's commitment to equity and its actions to enable it. This policy should be communicated to all employees and regularly reviewed and updated.
Promote diversity: Encourage diversity in hiring and promote inclusive practices to ensure that all employees feel welcome and valued.
Provide equal opportunities: Ensure that all employees have the same professional development, training, and promotion opportunities.
Address unconscious bias: Train managers and employees to recognise and address unconscious biases affecting decision-making.
Foster a culture of openness and inclusion: Encourage open communication and collaboration among all employees. Create a safe and inclusive workplace where everyone feels comfortable sharing their opinions and ideas.
By taking these steps, you can help create a workplace where all employees feel valued and respected and have the opportunity to succeed.
Recruitment
With diversity and the gender pay gap a key focus of many organisations, TotalJobs has studied the potential effects of language on diversity in job advertisements. Lead and analyse are the words that men use the most. Given how frequently technology companies can use these phrases in job adverts, it may seem clear why there is such a discrepancy. Research also shows a distinct male bias in adverts for senior positions. This male bias is a root cause of the gender pay gap, as female employees are discouraged from higher-level positions in the tech industry.
Are you having trouble deciding whether your advert is gender-neutral? TotalJobs have created a Gender Bias Decoder. It will analyse job ads to help you understand the hidden implications of the language used. Next time you post an advert, ensure you #EmbraceEquity, so you are not creating an unfair advertisement.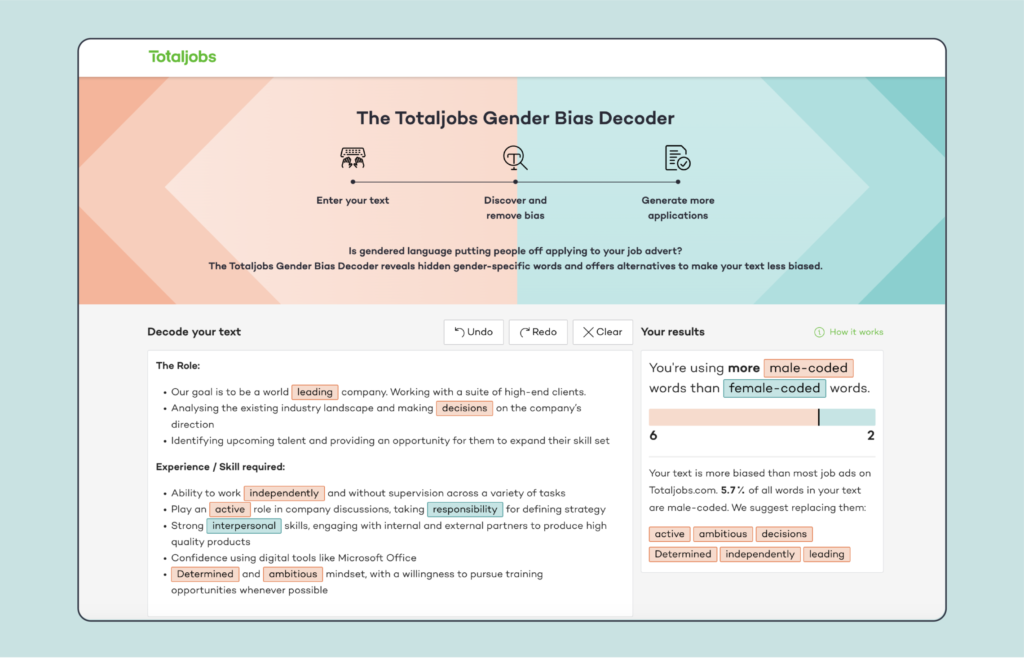 Additionally, it's worth considering who is on your interview panel; Diverse hiring is better done with a diverse group of interviewers!
Lets #EmbraceEquity
So let's celebrate women this International Women's Day by continuing to increase education for women in tech, giving women access to tech careers and increasing visibility to female role models in the industry. As we stand together and #EmbraceEquity
👩🏻‍🤝‍👩🏻Encourage and rally your friends, family, colleagues, and community to embrace equity.
🤝🏻Together, we can work collectively to impact positive change.
🌏Together, we can all help forge an equal world.
📆Let's embrace equity today and always – one day is not enough.
Are you looking to improve the Diversity & Inclusion in your workplace? or need advice on how you can #EmbraceEquity? Get in touch [email protected].