As we enter #LockdownDay8 in the UK, and the last day of working from home before some members of the Searchability team begin their furlough leave, we wanted to take a look at some of the amazing things that have come from this difficult and confusing situation we are all in. As a team we are really close, we spend so much time together in our office working, laughing, and playing ping pong that it was a huge shift to find our 50+ people all separated to self-isolate at home. Luckily we have plenty of systems that allow us to stay connected including Microsoft Teams, and our people have also been sharing updates on social media of how they are staying positive during the lockdown. Here are a few things our people have been up to…
Daily quizzes for followers
Contracts Recruiter James Gambino has been using our Searchability Go video tool to bring something fun to LinkedIn every day, testing people with cryptic pictures and anagrams each day!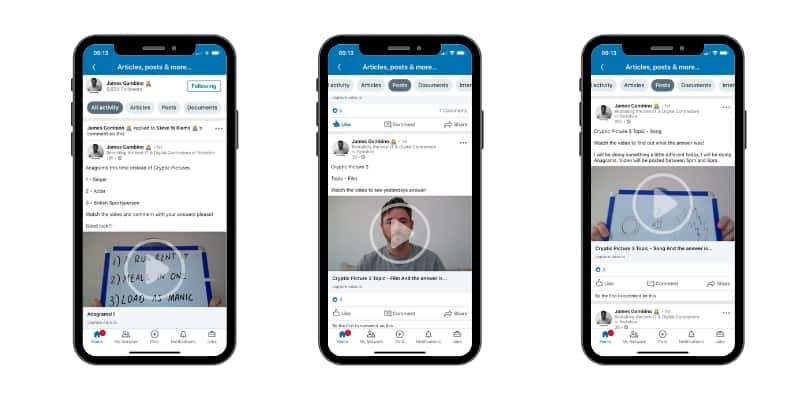 Quarantunes
When Harry Ellis isn't recruiting you might find him DJing, and this week he has been sharing some of his "Quarantunes" playlists via Soundcloud including Trance and Disco mixes. Worth a listen if you need motivation working from home, or just fancy a kitchen disco!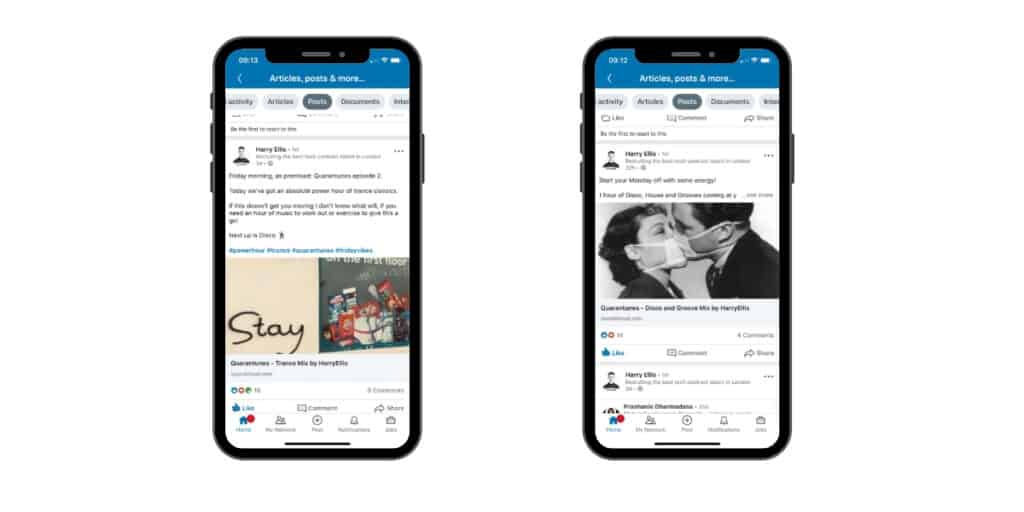 Netflix
What would a lockdown be without a good Netflix binge? It seems that Tiger King and Ozark are two of our people's choices right now!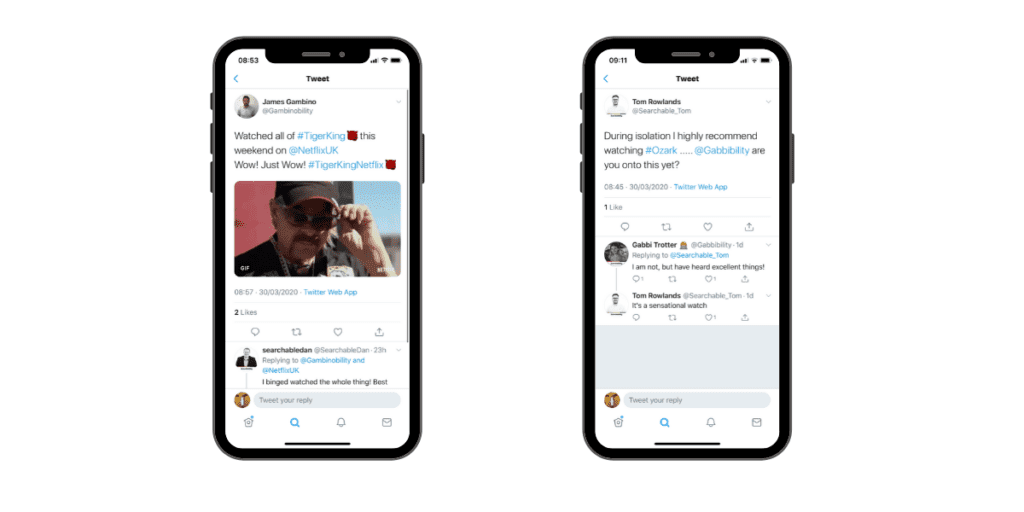 Spending time with furry friends
Pets have been the glue holding a lot of us all together right now, and our team have been sharing plenty of snaps to cheer us all up!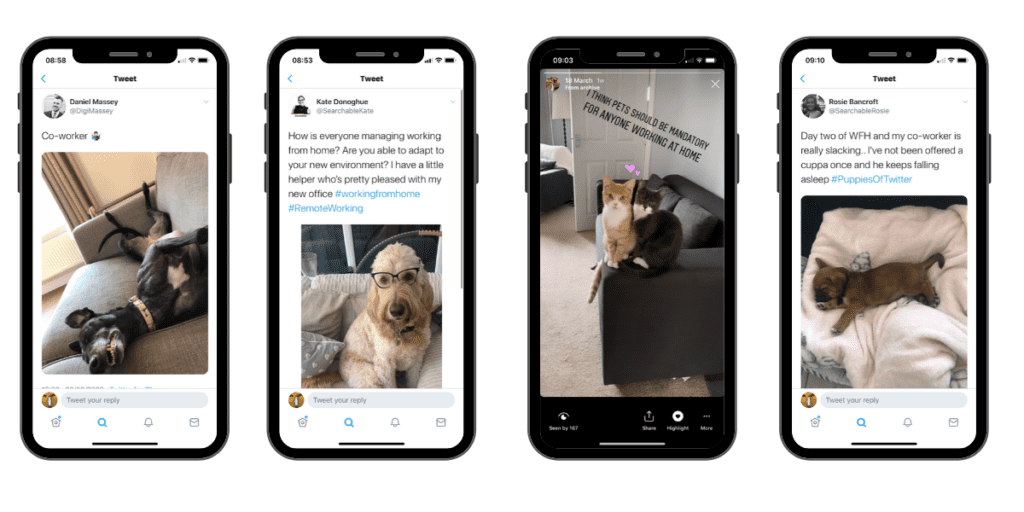 Baking sweet treats
We are very happy to see our people honing their culinary skills over the lockdown, and we hope to see some of these delicious creations coming into the office once normal life resumes!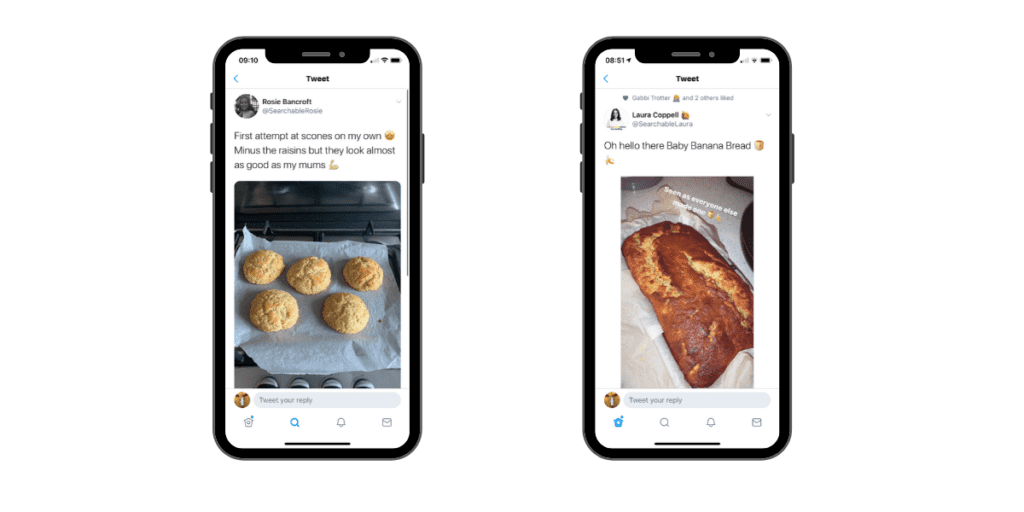 Buying houses
Our Digital Marketing Recruiter Liam had some very exciting news during the Lockdown, completing on the purchase of his first house! We will countdown the days to the housewarming party!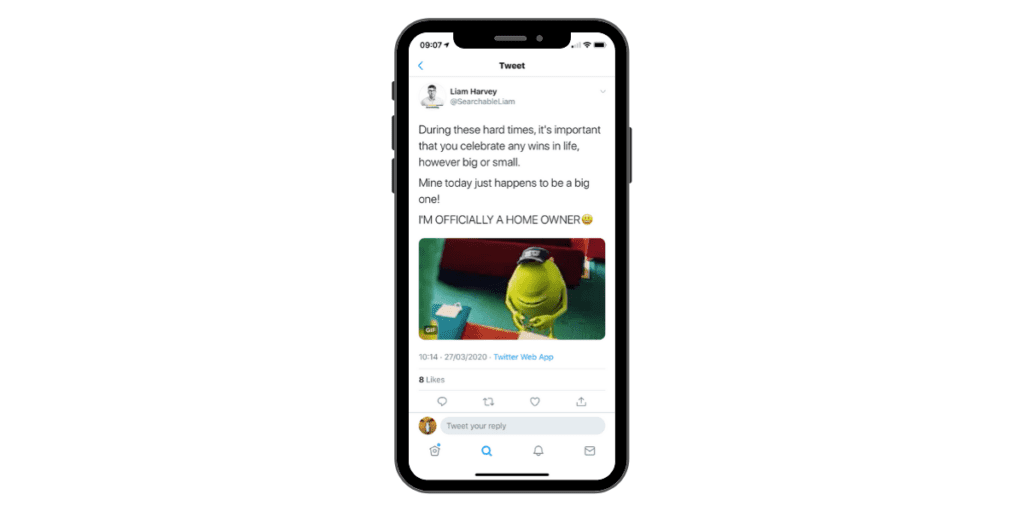 Supporting our NHS
We all took part in the emotional moment last week clapping for the NHS from our doorsteps, windows and balconies – a moment that nobody will forget!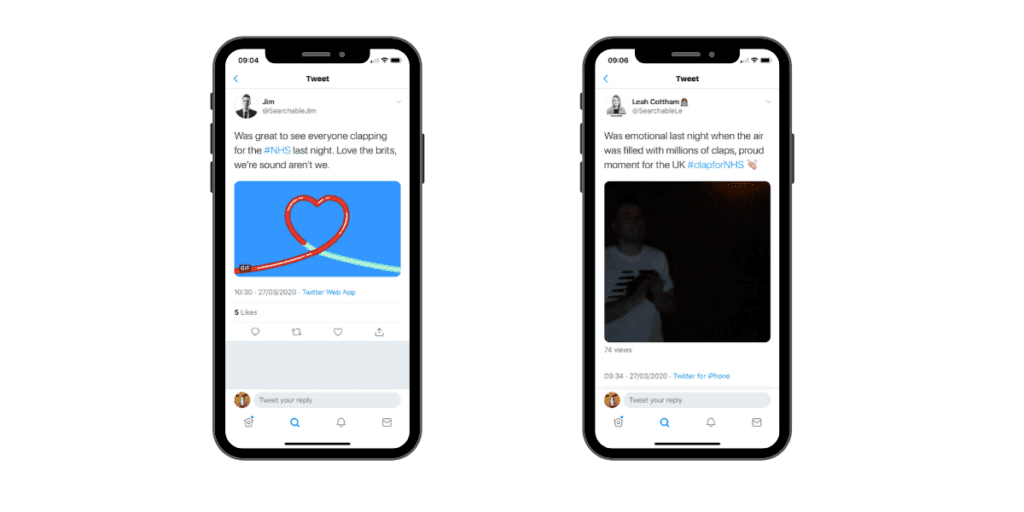 Getting Fit
With one daily hour of exercise allowed each day outside of our homes, it seems that the Searchability team are making the most of walks, runs and of course home workouts too!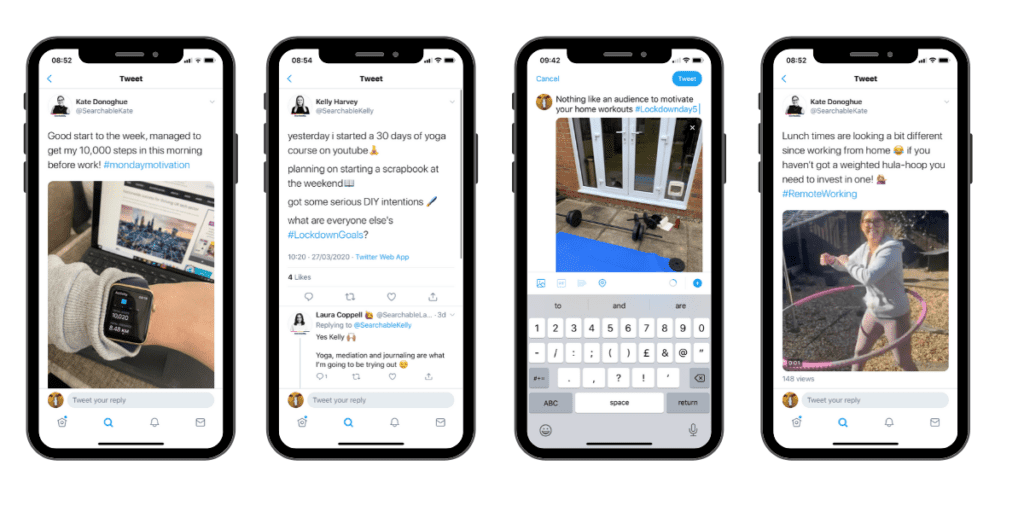 Video Calls and Virtual Happy Hours
5pm on a Friday was always a favourite time for us, because everyone would finish their work and head to the pub for a team drink (or two) – luckily apps like Microsoft Teams and Houseparty have helped the team keep this alive! Video calls have proven to be a great way to keep in touch with colleagues, especially for those who are self-isolating alone!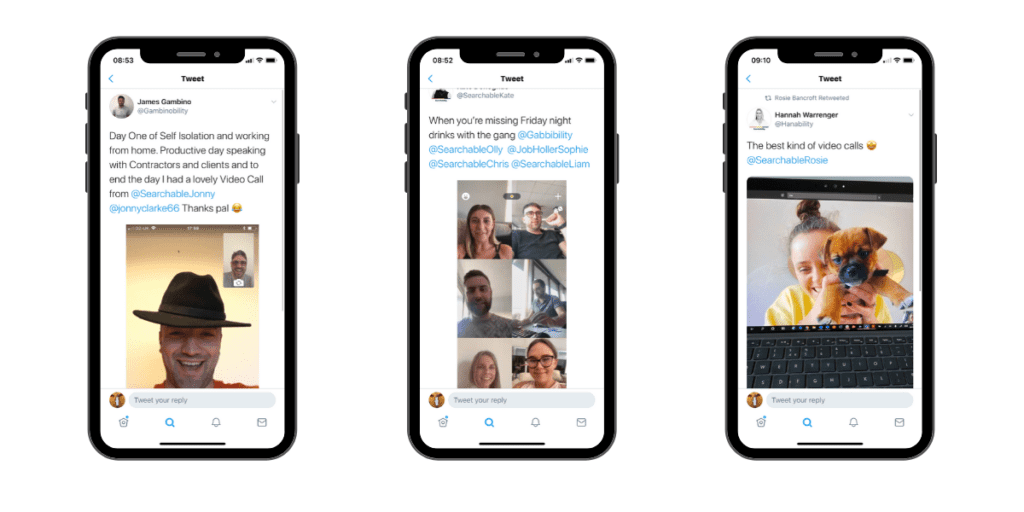 Jigsaw puzzles
Our DevOps & Cloud recruiter Harriet celebrated her birthday last week from home and has since been enjoying her gift of a jigsaw puzzle to help pass the time of lockdown!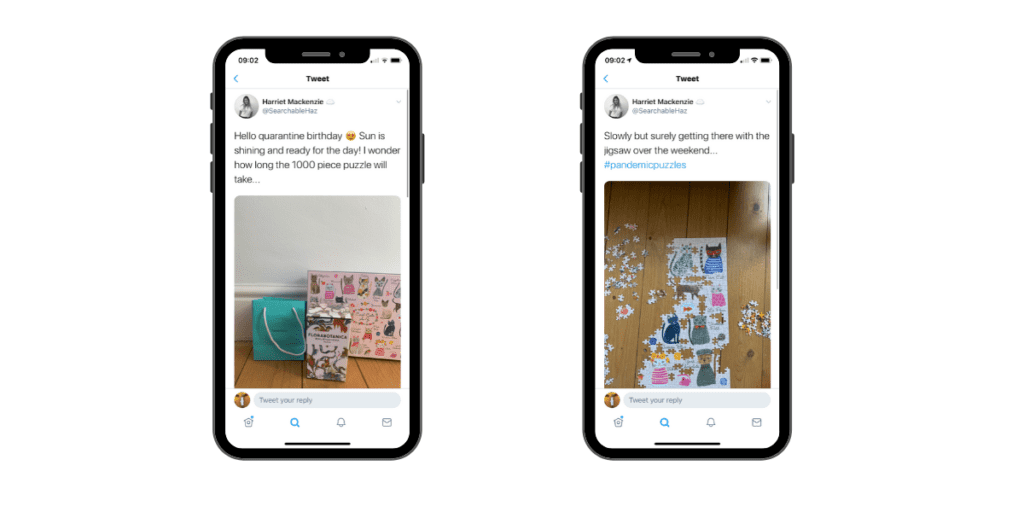 Snacking
With closer proximity to the fridge, the temptation to snack is real.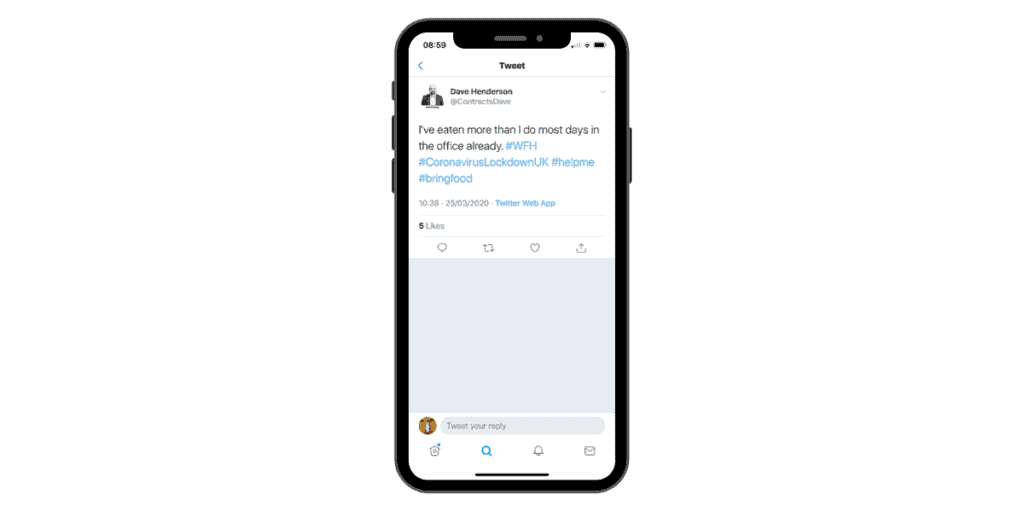 Reading & Audible Books
With extra time on our hands, it's good to keep the mind active (although we won't judge anyone for binge watching Netflix either).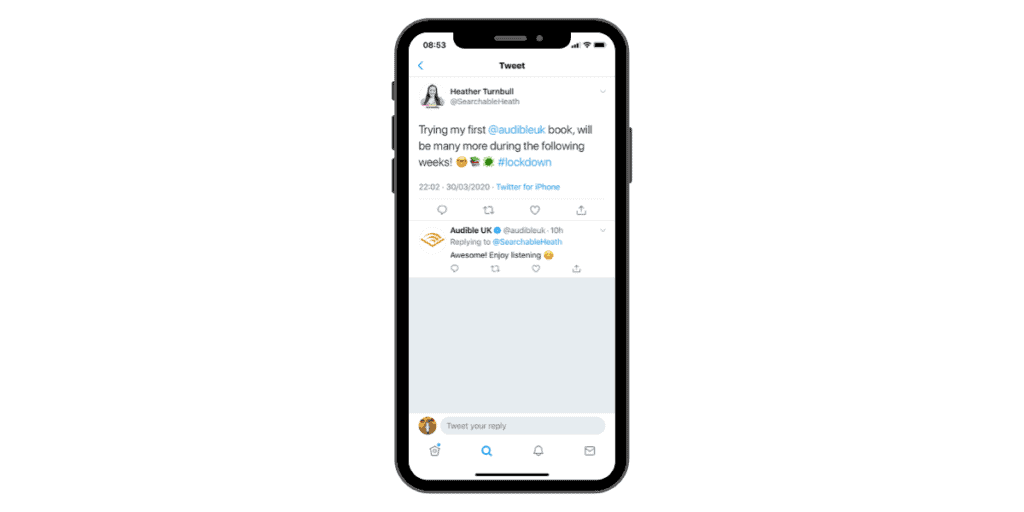 Mentoring
Digital Marketing Recruiter Laura has been giving back, becoming a mentor for The Girls Network (virtually of course) during the Lockdown.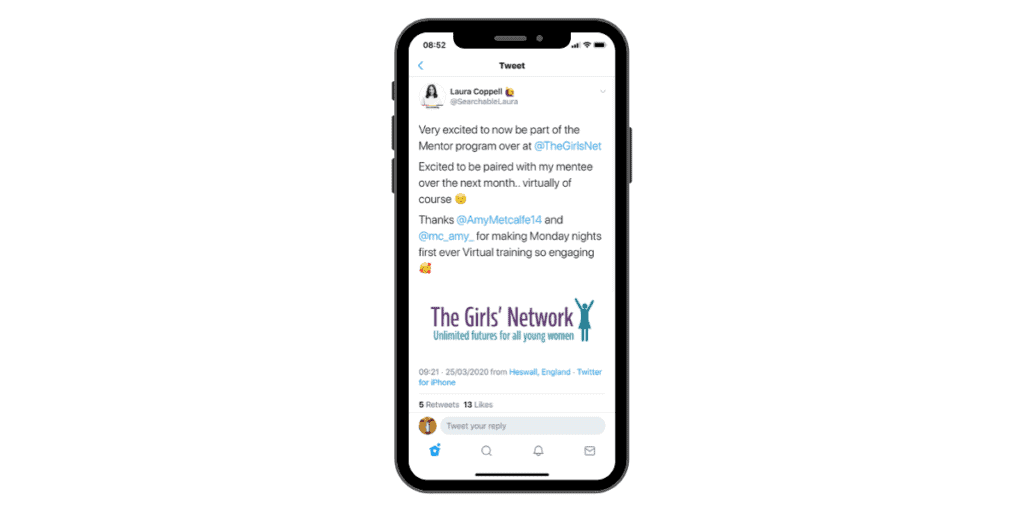 Getting through this lockdown isn't going to be easy, but we will be encouraging our team to continue to share updates of positivity, and hopefully these can help inspire others to do the same. We will get through this together, and one thing is for certain we are all looking forward to our next day together in Searchability HQ!