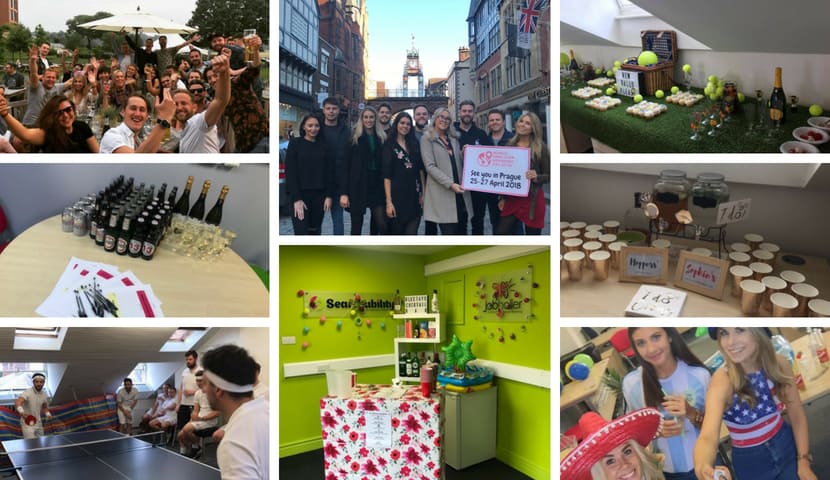 Keeping employees happy and engaged should be a top priority for companies of any industry, and it is even more crucial in industries like recruitment where long hours and high-pressure targets often lead to poor retention levels. At Searchability we recognised the importance of keeping our employees happy and engaged to stay motivated and productive in the job, and so decided to implement a monthly celebration to make this happen. Every first Friday of the month we have a treat for our employees and we creatively dubbed it #FirstFriday! We want to encourage more companies like us to get involved in similar initiatives to keep a smile on their employees' faces, so here are a few examples of our favourite #FirstFriday celebrations at Searchability to get you inspired!
Wimbledon First Friday
When? July 2017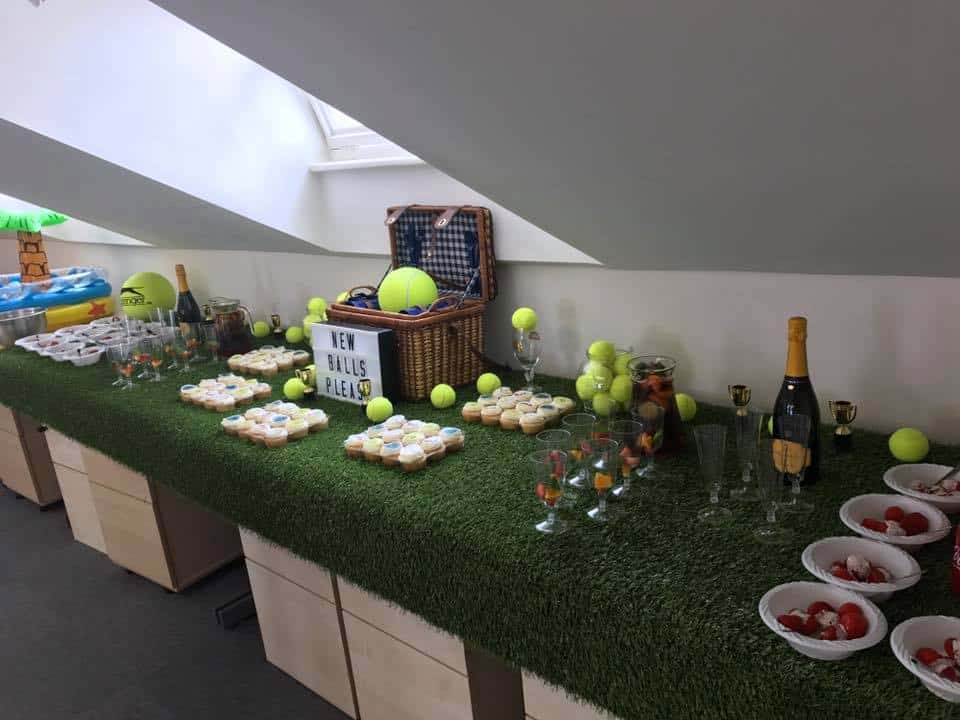 This was one of our all-time favourite #FirstFriday's because it's the day we surprised the team with our Olympic sized ping pong table! We told everyone to come into the office in their Wimbledon whites, and decked out our top floor office with lawn style table toppers, Wimbledon themed cupcakes, strawberries and cream, Pimms, prosecco and picnic treats! We kicked off the celebrations at lunchtime and held a ping pong tournament with prizes for the winners of ladies singles, men's singles and mixed doubles too! The ping pong table has since become a permanent fixture of the office and the employees absolutely love it!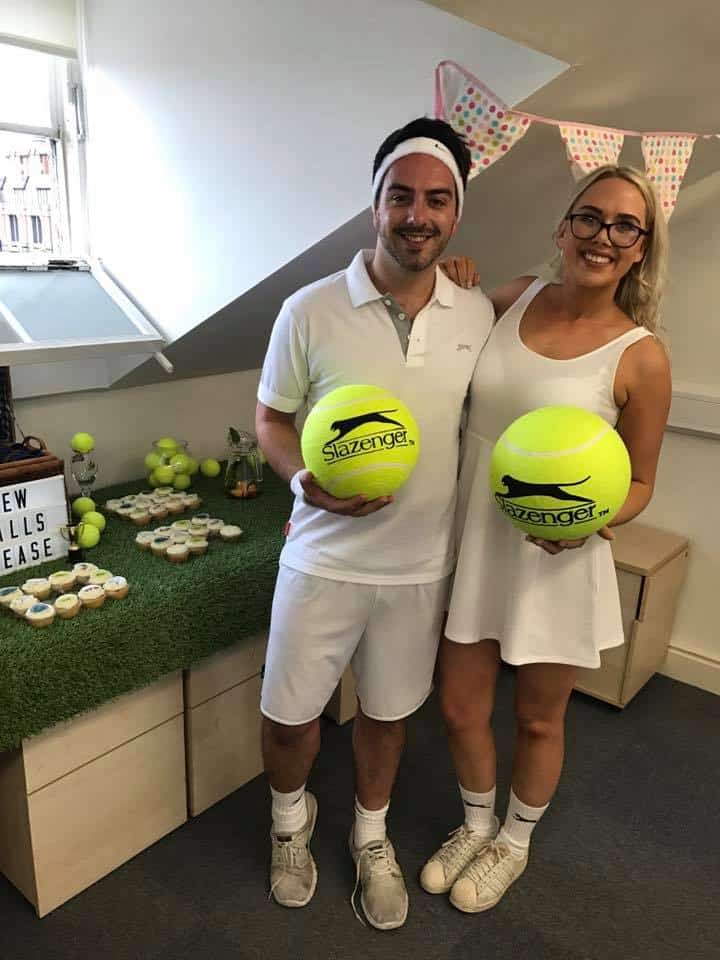 GlastonHopley
When? June 2018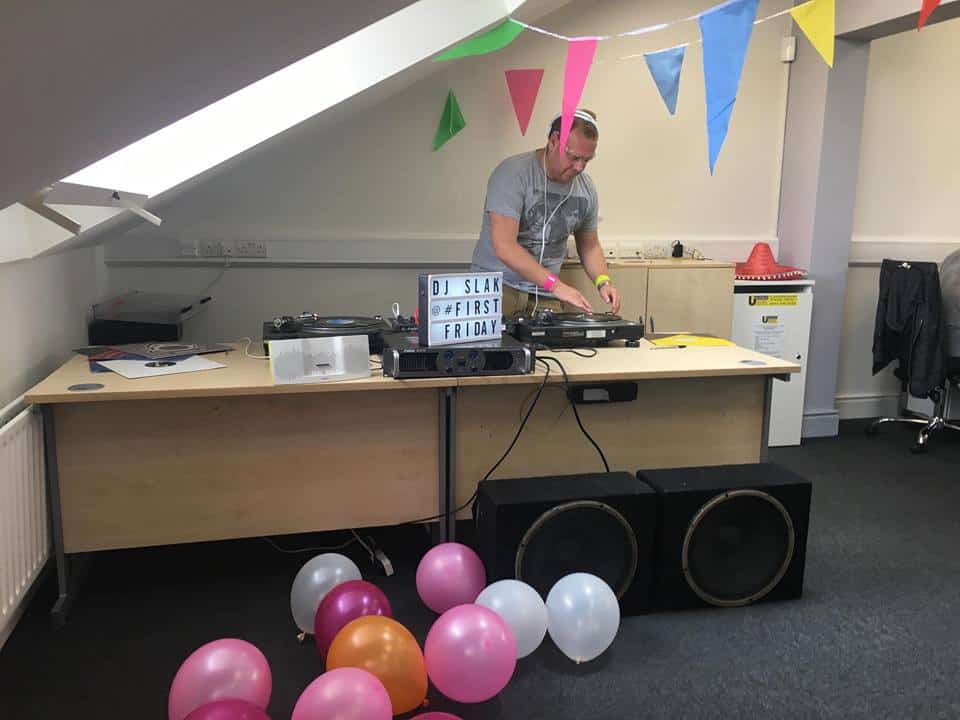 This was a special #FirstFriday for us because it was our joint stag and hen party for our first ever Searchability couple Chris and Sophie who met here three years ago and got married in June this year! We made this party a festival theme, decked out the office with loads of bunting and balloons, had his and hers themed cocktails, plenty of pizza and our Director Martin even dug out his decks and played a few sets as well! The team donned their festival finest (lots of glitter was involved) and we played the usual stag and hen drinking games before heading into town together!
Chinese New Year
When? February 2018 & 2017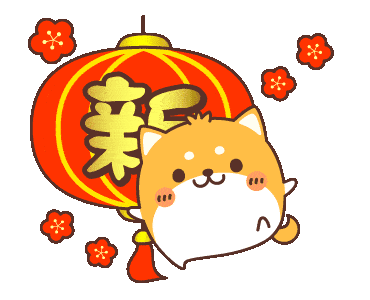 Each year we celebrate Chinese New Year on the first Friday in February and use it as an opportunity to deliver some new resolutions and celebrate the end of our January diets with a huge Chinese feast! We deliver our resolutions inside fortune cookies, employees pick at random and are given tasks to complete over the course of the year. This can be anything from "hosting a charity event" to "creating a bake-off showstopper".
Charity Gin & Beer tasting evening
When? December 2017
Last year Dan Butler's Chinese New Year fortune was to arrange a charity event and so he planned a first Friday of gin and beer tasting with all donations going towards the Alzheimer's society. The event fell the day after the Marketing & Digital Recruitment Awards (where we collected the award for Best Tech Digital Team for the second year running) so it was a nice way to celebrate with the whole team! Dan made this a "Brexit" theme, with beers and gins from both the UK and Europe and a silent ballot box letting employees vote for their favourite!
Searchabrazility
When? August 2016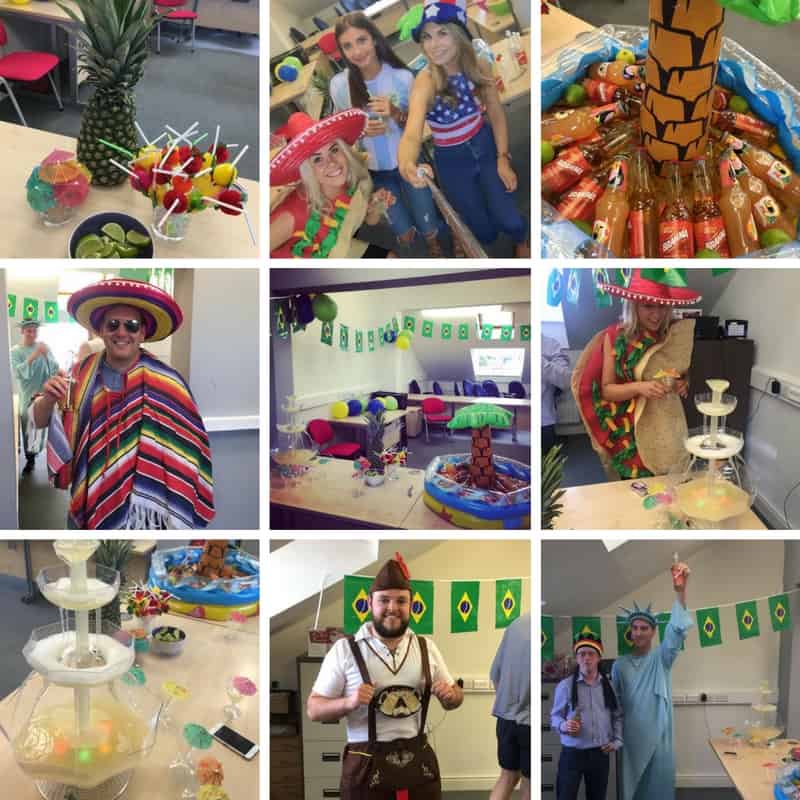 Searchabrazility was one of our first ever #FirstFriday events and it set the bar pretty high! We tied the day in with the 2016 Olympics (which were held in Brazil) and asked everyone to come in dressed as a country of their choice, served caipirinhas and Brazilian beer and kicked off our Olympic office PlayStation tournament which was a 14 day event to play towards the prize of a spa weekend! We kicked off the event in true carnival style with music blasting and drinks flowing, before heading to our local Brazilian restaurant for plenty of food!
First Friday Bingo
When? August 2018
Tasked with organising an event after drawing the "First Friday" fortune cookie this year, Liam Harvey treated to an afternoon of Bingo, Searchability style of course! That meant plenty of tech-house tunes and lots of boozy prizes to be won!
A Searchability pub quiz
When? April 2018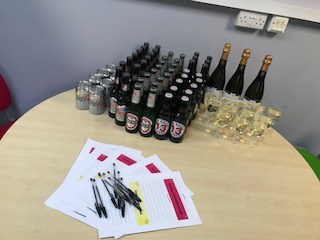 This was another more "low key" First Friday but still plenty of fun for the team! We split the office into 6 teams, and gave them questions with rounds including general knowledge, sport, music, picture and entertainment. In true Searchability style we had plenty of beers and prosecco flowing, and the winning team were awarded a mini bottle of café patron as a prize!
Employee Appreciation Day
When? March 2018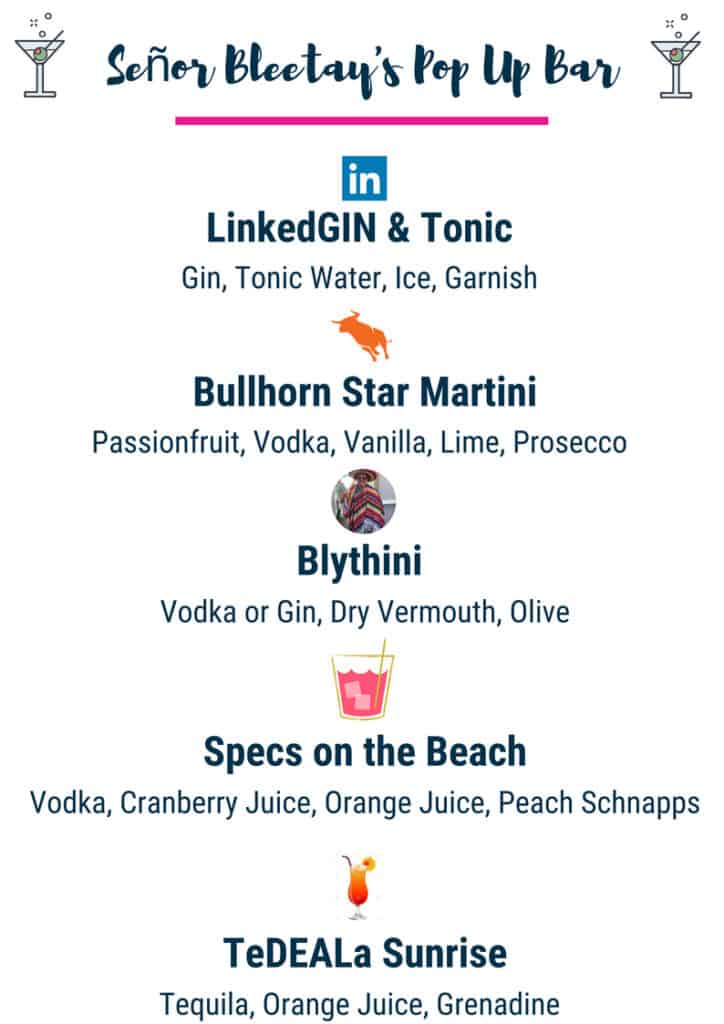 This was one of the best First Friday's because the whole thing was organised by our MD Martin Blythe as a thank you to the team. Martin opened up his own cocktail bar, with lots of recruitment themed cocktails to enjoy, hired a masseuse to help the team de-stress in the afternoon and ordered plenty of pizza (which was a good thing because a few of the recruiters had been celebrating 3 award wins at the 2018 Onrec's the evening before!).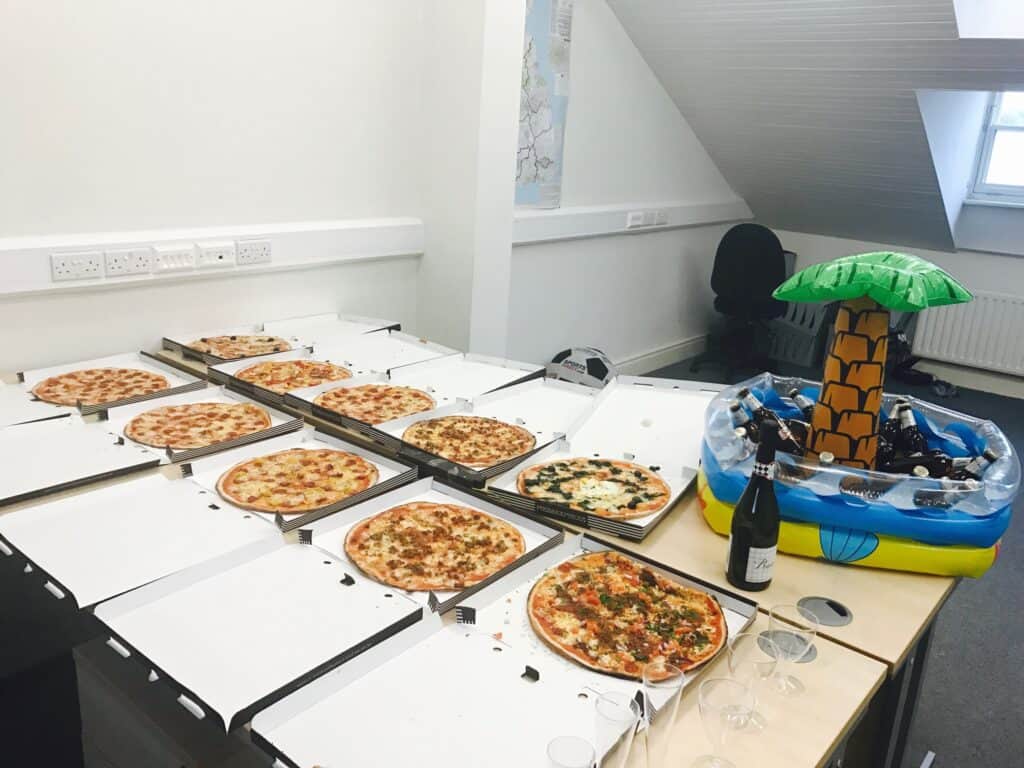 We're excited to see what next month's #FirstFriday will bring! Do you offer your employees a similar style incentive to keep them happy and motivated in work? Let us know your thoughts on what works for you!