On this episode of the Holler Pod we take a step away from Technology recruitment for the first time on the holler pod. We were joined by Tom Fulton, an ex-forces member who had served for 9 years. A true hero! Now he now runs our Military desk as part of our sister company, Hirecracker. Tom joined us almost 12 months ago (this week actually), and he is on a one way mission to get Veterans back into work and he's already making quite incredible progress in what appears to be a relatively untapped market. As a market very close to his heart, he did a brief spell on the UK contracts team to get his head around the basic principles of recruitment before running his own division.
In this episode we are wanting to give guidance to Veterans on how best to get back into work once they've hung up their boots, as well discussing the benefits of hiring veterans for clients. Turns out there are loads!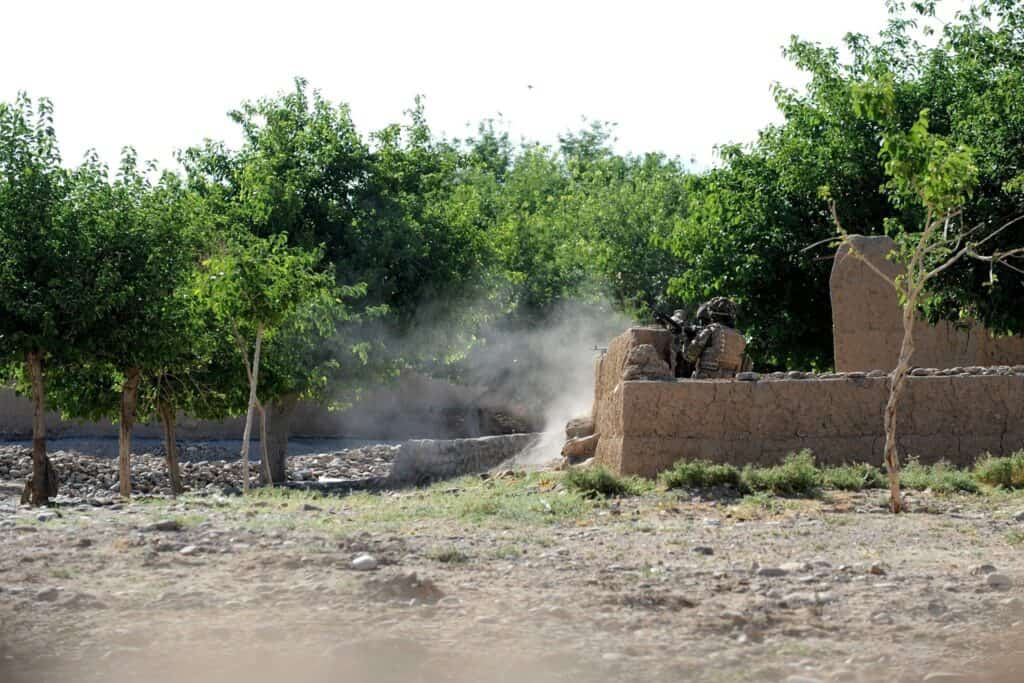 "Good, Bad and Awkward"
Tom discusses the veterans that I placed with Hirecracker. A company reached out and wanted assistance getting more ex-military people onboard. So he fired over CVs, along with our terms of business attached (of course). His client loved the look of them, quickly got them in for an interview, and offered them the jobs on the spot. It wasn't until Tom sent across the invoice that he realised that they thought we offered a free service and after an extremely awkward conversation with the Hiring Manager, who was crying, and offering to pay out of her own pocket so they didn't have to tell their boss. We came to a satisfactory agreement where importantly, the two ex-forces lads still had jobs to get into after leaving the military.
Journey and Challenge of Getting Back into Work
Tom suggests that leaving the armed forces is extremely dauting for every serviceperson. It is a massive step into the unknown, you might not have a CV and you may have never interviewed for a job. Interestingly, there are support mechanisms for ex-forces people, but they aren't very well signposted. He was desperate to get away. After returning from Afghanistan in 2012, he needed a fresh start and needed to be away from everything military. Tom discusses how the army can consume you. It's like being in the matrix, while you're in it and unaware its fine, as soon as you are aware of your surroundings and want to try other things, you need to get out asap.
Institutionalisation of Being in the Army
In a short answer, yes. However, being institutionalised comes with some benefits the civilian market can utilise. The first thing you learn I the military is time keeping. If you're not 5 minutes early, you're late. That mindset stays with veterans for their entire life. Ex-forces people aren't late; it's not in their make-up. There are numerous other characteristics of being in the military that make ex-forces candidates fantastic employees (discipline, dedication, team-work, communication)
Guiding Veterans in the Right Direction
Signposting – it the main issue I've discovered since leaving the military. There are support mechanisms, they're just hard to find. The Career Transition Partnership – the official government resettlement body can do more to point service leavers in the direction of help, they are very much a reactive, rather than proactive organisation. Networking, LinkedIn, Job Fairs. One thing veterans must learn to do is speak up. Most of them won't want to bother people in the UK Job market, they think they can't offer anything. They are the most confident individuals who constantly under value themselves because everything they achieve they put down to the collective. The military rarely rewards individuals. It's always the collective, which makes ex-service people excellent team members.
Benefits for Cclients
Team work, communication, dedication, enthusiasm, discipline. These are skills that seem to be evaporating from the UK workforce. But these are things that anyone who's served any significant time in the military has in spades. They're just looking for an organisation to give them a chance. N.I savings in there – huge benefit, as it's designed for companies to take a chance on ex-forces candidates. If a company recruits a service leaver directly from the military, they don't have to pay the National Insurance contribution for the employee for the first 12-months which is a saving of 13.8% of their annual salary. This saving is also transferable and lasts the first 12-months of the service leavers civilian employment.
Where Should Veteran's Target when Finding a Job?
There are 900,000 working aged veterans in the UK and between 12,000-15,000 service leavers entering the UK job market annually. These individuals go into every sector, every industry and every job role image. There are no limits of what they are capable of.
Top tips for Candidates
Don't undervalue yourself – it's extremely common for veterans to undervalue who they are and what they have achieved. They assume just because they haven't operated in the UK civilian job market they can't offer anything. They assume that the high standards of the military are common within the civilian sector. They can offer so much.
Networking – ask questions, reach out to other service leavers, reach out to recruitment companies, reach out to companies you'd like to work for. Utilise the support mechanisms. Ask questions.
Don't panic about finding the perfect job immediately after leaving the military. They are starting on a whole new journey and this will inevitably involve moving jobs. It's now a reality in the civilian sector to change jobs every few years.
Top tips for Clients
See past the CV and look for the potential. Ex forces personnel have never had to write a CV in their lives, then all of a sudden they may have to put down 20 years of their life on some paper. Look for the potential about what they can achieve. Pick up the phone and speak to them, you'll soon realise how capable they are from the way they communicate.
Utilise an ex-forces person's transferable skills. They have operated in close knit teams their whole careers. They are natural leaders and will want to help younger more inexperienced members of the organisation grow and improve. They have worked in incredible stressful environments, and are used to delivering results consistently.
The message is that the ex-military talent pool in the UK is something that's under-exploited, and while general work standards seem to be dropping in the UK workforce, veterans can offer an injection of dedication, discipline, and enthusiasm.
To watch/listen to the full podcast, you can check it out on any of these channels:
To check out more about Hirecracker, click here.