We are delighted to announce that we have filled almost 50% of our slots for the 2021 Trainee Recruiter Campus at Searchability! We are still on the lookout for ambitious candidates to take up our last spots, so we thought we'd highlight just a few of the reasons why people should apply! Below are ten reasons you should hit the apply button (or refer someone who you think would be right for the role!).
We are one of the leading recruitment agencies in tech
We are a specialist in tech digital recruitment, and since we launched in 2012 we have built up an extensive presence within this field and cemented our position as one of the UK's go-to agencies for tech talent. We've won numerous awards in this sector including "Best Tech Digital Team" at the Marketing & Digital Recruitment Awards, and we are also in the running for Best IT/ Technology Recruitment Agency at the 2021 Recruiter Awards! As a result we work with some of the most exciting companies in tech – from innovative start-ups to big names like Lockheed Martin, Capgemini, Bet365 and many more!
We're also voted one of the best companies to work for
We have been named as a UK Top 100 Employer for the past two years, based upon our employee engagement levels surveyed through the Best Companies scheme! It's an accolade that we are proud to hold – keep on reading to see how we've earned our spot on this prestigious list!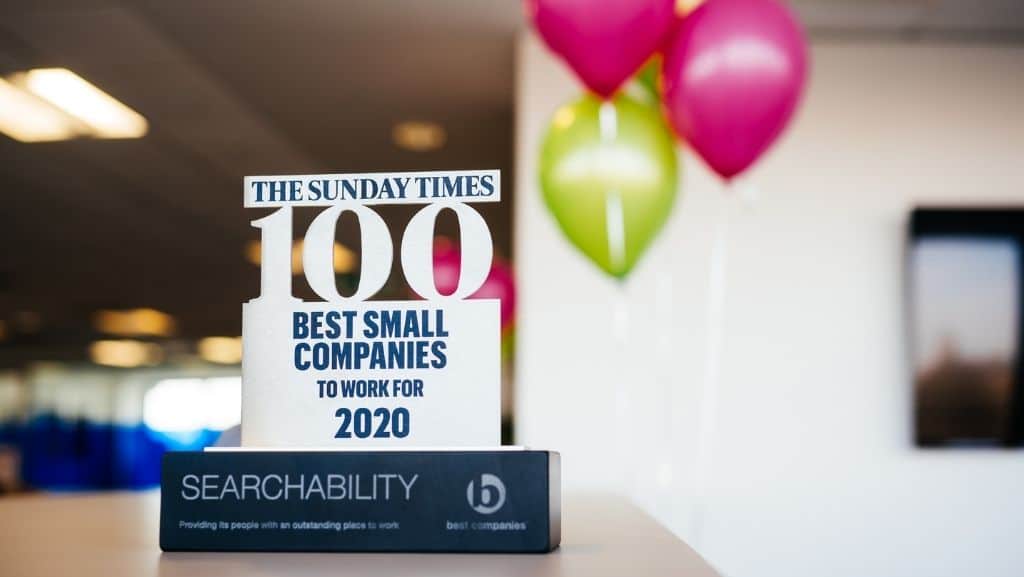 You will receive an intensive training course
Trainee Recruiters will benefit from our bespoke intensive recruiter training programme, alongside continued development through internal and external training mentors! We want to see our people go on to do big things in their recruitment career, which is why we provide so much support at the beginning of your time with Searchability.
Our biggest success stories started as trainee recruiters
The majority of our hires joined us at the very beginning of their career in recruitment, and we are delighted to see so many of them progress into senior roles within the business and become our biggest billers! For example Chris Hopley who is Divisional Manger of our European operations joined us eight years ago straight from University, and Gabbi Trotter who joined us as a Trainee aged just 19 years old now heads up our Software Testing Division for the company!
Great team and lots of social activities
Recruiters can sometimes be given a bad rep, but we can honestly say that Searchability employs the best people. We have a shared value to "be sound", and it's something that we all live to every day at Searchability. Your colleagues will always go out of their way to help you, and the atmosphere is fun and friendly! We're a social bunch, so you'll get the chance to participate in monthly #FirstFriday events, #ThirdThursday wellness sessions and plenty of lunchtime drinks in The Architect!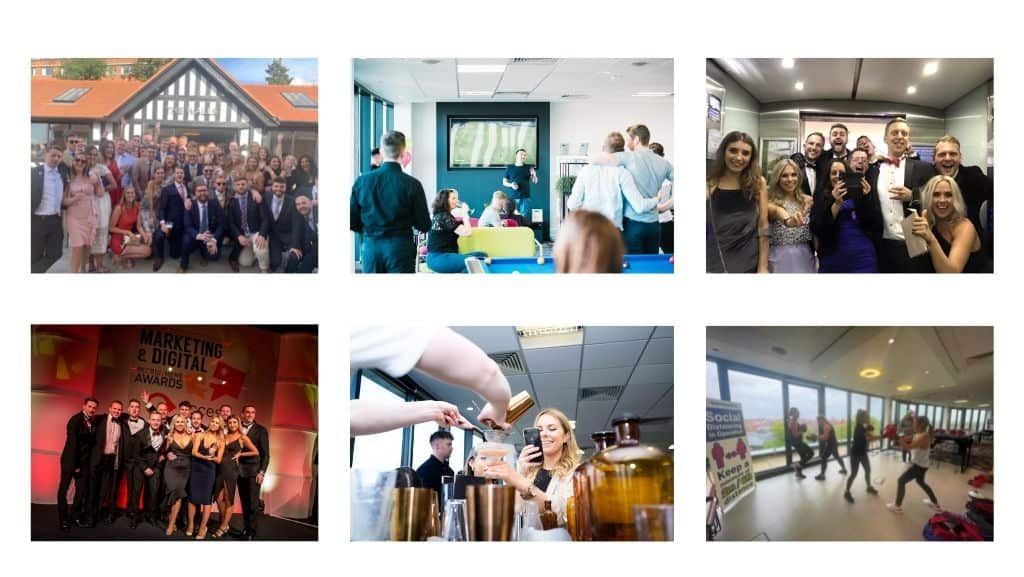 The offices are beautiful
In March 2020 we moved into our gorgeous new offices in Chester's HQ Building, with floor to ceiling views of Chester Racecourse, the Welsh hills and Chester's city skyline. Our offices boast spacious working areas, fully decked out games area and plenty of spots to relax too.
Amazing benefits and commission opportunities
When you qualify as a recruitment consultant, you will earn up to 25% commission from your placements, and we are not exaggerating when we say it is possible to earn phenomenal amounts of money in this industry. We also offer great benefits including Medicash healthcare, subsidised parking, targeted car allowance, cycle to work scheme, social events like trips to Chester races, chance to go abroad with the team to places like Majorca, iPhone, Microsoft surface pro and more! Click here to see more!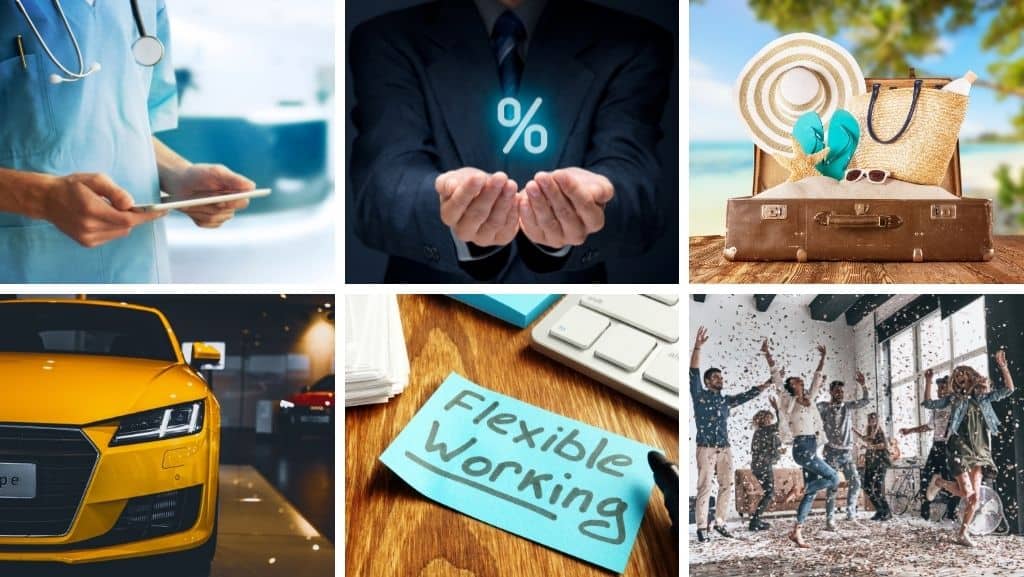 The opportunity to develop in your career
The sky is the limit when you join Searchability, and we have a very transparent structure in place to show you how you can progress in your career both in terms of salary and job role here. To help you get there we offer plenty of development and training, plus continued mentorship to help you reach your potential.
Voices that will be heard and the chance to make an impact
Despite our big presence in the industry, Searchability is still a relatively small sized company and we like to make every voice heard whether it's your first week on the job or you are an employee of 5+ years! We often host focus groups to bounce ideas off different members of the team for new initiatives at Searchability, always looking to hear the perspectives of different members of the team!
Multiple opportunities for ambitious candidates
We have a number of positions still available here, and those who join will enter the training programme together, meaning you'll have plenty of likeminded colleagues to start your journey with together!
Contact [email protected] to find out more or to apply for one of our last spots, go quick before they get snapped up!