The way the world is today, technology dominates the not just entertainment aspect of life but the workforce as well. With the pandemic and the possibility of lockdowns looming, the chance of working from home is a probability. This means we will depend on computers and technology to be able to carry out our jobs. With the reliance on technology comes the risk of security issues such as data breaching, online privacy, and phishing/ spam.
As Data Privacy Day approaches, it's crucial to make sure you are taking the necessary steps to protect your data. In 2021, companies within the tech and IT industry experienced an average of 44 cyberattacks over the course of the year – 1 every 8 days. With that in mind, check out these tips to protect your data online whilst working from home.
Back up your data
Backing up data should be something applied to all your online documents – photos, documents, and your work. Viruses, hackers, and even dodgy links can lead to your data being breached or even deleted. To avoid that sinking feeling of losing all your data, back it up. Take advantage of Cloud, an efficient way to store your data whilst having the peace of mind knowing it's backed up. Companies such as Apple, Google, and Microsoft have their own cloud storage services which can be used for professional and personal use, all of which can be used and accessed from anywhere!
Keep data protected with a strong password
As memorable "Password123" is, it is one of the worst passwords you could use. Passwords are the gateway into your data, so don't make it easy for hackers or viruses. Using passwords such as "123456", "abc123", or literally just "password" are not secure enough, and although memorable, they are the kind to stay clear of. To create a strong password, try to include:
Upper case and lower-case characters
Include numbers and special characters (!&@#*)
Longer than 8 characters
As well as creating a strong password, if you have the option of using two-step authentication – use it. This gives you another level of protection by verifying any login from any device, meaning if someone tries to log into your account, you will be notified.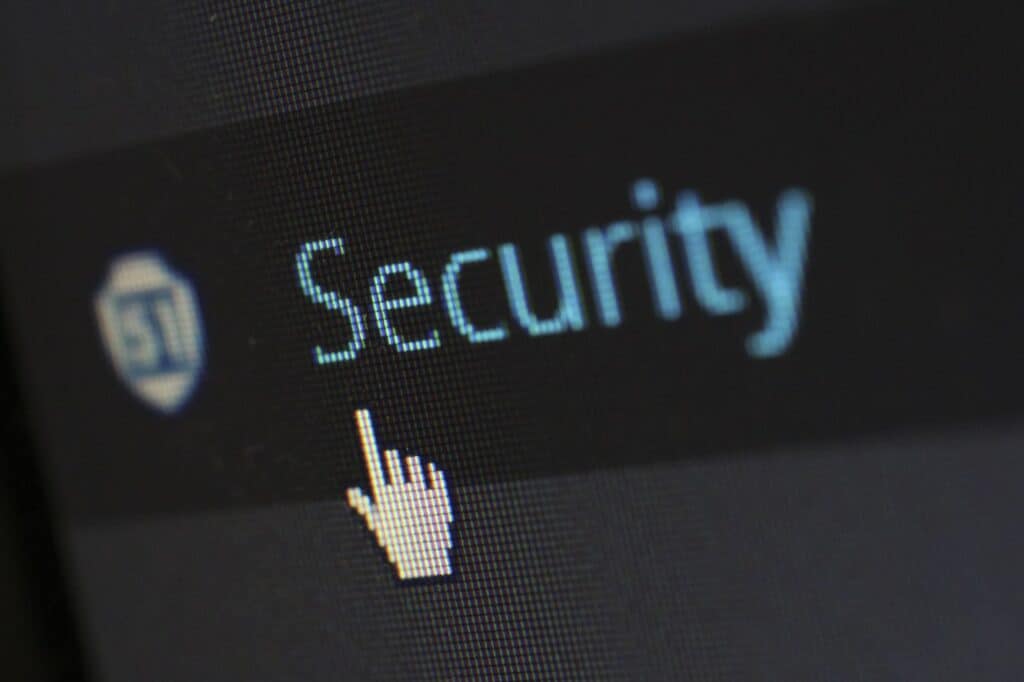 Regularly update your tech
Updates are done to not only fix bugs and improve user experience, but to improve your security and protection. Regularly check for updates on your computers and tech and install them, as they can protect your data from viruses. By not updating your tech, you're leaving your data at risk, unprotected and vulnerable – so don't risk it! Some systems will only be compatible with the most recent updates, so be sure to regularly update, especially with work-related software and data.
If you don't have the time to update your tech during the day, set it up to install overnight. Make sure to plug in the charger so your phone or PC doesn't run out of power!
Use company equipment
Most companies give their employees equipment to use in and out of the office, enabling hybrid working. Now with the introduction of working from home, company equipment is highly beneficial. Using a work laptop means it is likely to have all the software and firewalls necessary for you to carry out your work. It can also have disabling features which can block any unauthorised downloads which might let in viruses and hack your data. If you are working from home and don't have work equipment, it might be worth discussing with your manager. However due to financial reasons or reasons out of their control, this may not be an option for some companies. Instead, speak to your company about how you can keep your data protected and what precautions you can take.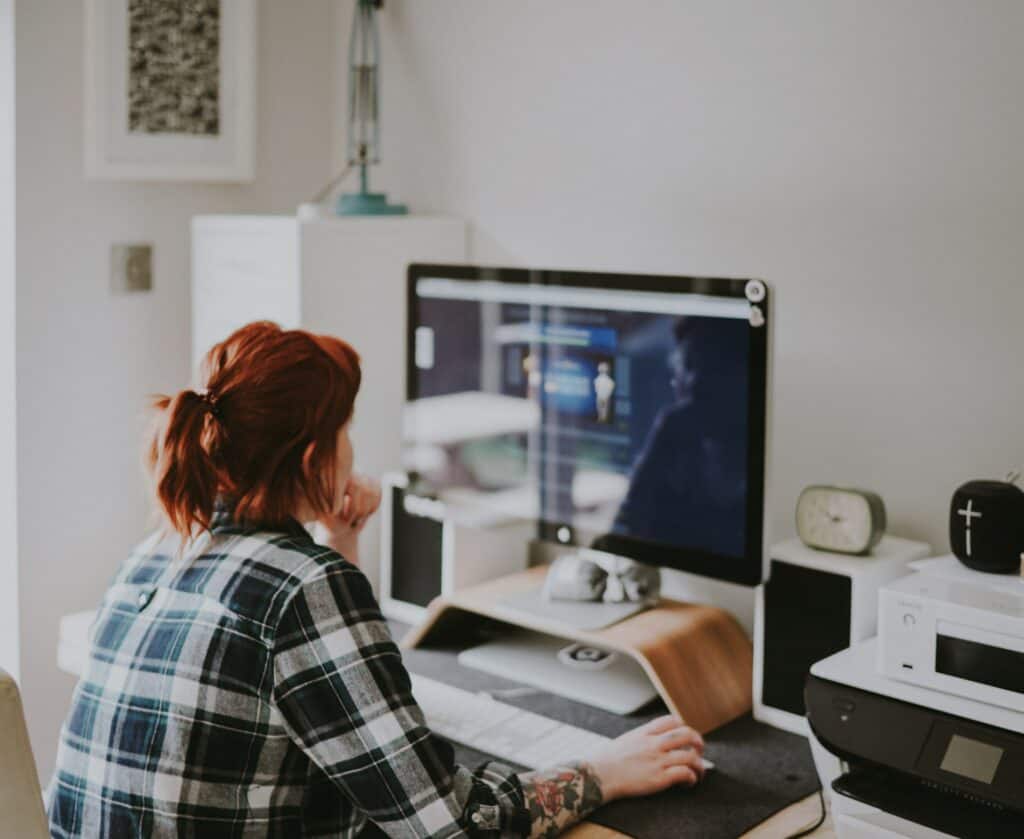 Be alert of spam and phishing scams
Unfortunately, with the advancement of technology comes the risk of spam and scams. Cyber criminals are crafty when it comes to scamming users, using social media accounts and fake emails to target your tech. If you receive an email from a dodgy email address or messaged from a social media account which doesn't look quite right, trust your gut instinct, and block and report them. Never click any links from contacts or websites you don't recognise, as this can be an instant way for a virus to enter your tech.
If you think you have been hacked or been a victim of a phishing scam, don't panic. If it's linked to personal banking information, contact your bank to freeze your account. Keep an eye on your online banking and watch for any transactions you don't recognise, and report them to your bank as soon as you can. If you think your data has been breached, report any suspicious activity to the relevant organisation. Make sure you change any passwords to accounts you think might have been affected.
There is an enormous number of cybersecurity risks, especially with working from home. However, if you stay alert, trust your instinct, and follow these tips, you can protect your data. Follow our social media accounts for more tips and advice on all things tech!