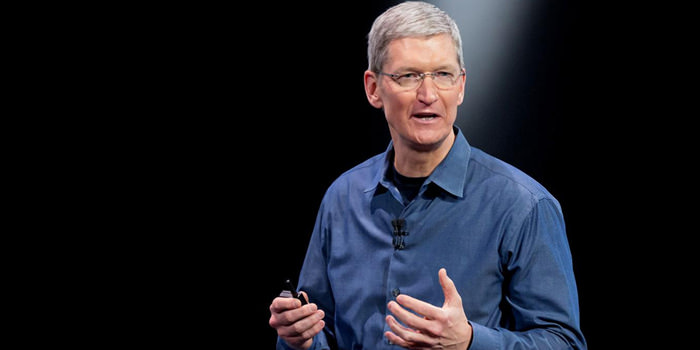 After Apple CEO Tim Cook appeared on American talk show CNBC this week to defend claims of the company's recent performance, he revealed what we can expect from the new iPhone 7.
This rare appearance came after numerous rumours that Apple had finally reached its peak. The company reported its worst quarter with strong revenue decline and stock prices down by 30% on Monday. This will be Apples first decline reported in over thirteen years.
Shortly after Cook started the interview with Jim Cramer on CNBC he revealed new information about the iPhone 7 which is set to be released later this year.
He said: "We've got an innovation in the pipeline, new iPhones that will incent you and other people that have iPhones today to upgrade to new iPhones…We are going to give you things that you can't live without that you just don't know you need today.
"
So what do we know so far about it? Well, according to IT PRO it will house a larger battery life and is ditching the 3.5mm jack headphone to save space. Some have found the move somewhat shocking but Apple is not the only company to take the jump with talks of Intel to follow suit. We also know that there have been rumours of a sapphire display making it more resistant to scratches and possibly a new waterproof related feature.
Cook also played down talk that the iPhone 7 won't be 'all that exciting'. Commentators have recently criticised the phone stating it won't be the answer to Apples sales issues or give them the financial kick that they so seem to need.
He added: "You'll see the Apple Watch getting better and better…I think that in a few years we will look back and people will say, 'How could I have ever thought about not wearing this watch?"
It's possible that Apple could debut the iPhone 7 at its Worldwide Developers Conference which is planned to start on June 13, but this is all just murmurs in the pipeline. So yes, potentially a win could be in grasp here, despite criticism, but it seems that the iPhone 7 has a lot of pressure on its shoulders and failure is not an option.
Rachael Roberts – Digital Campaign Coordinator, Searchability