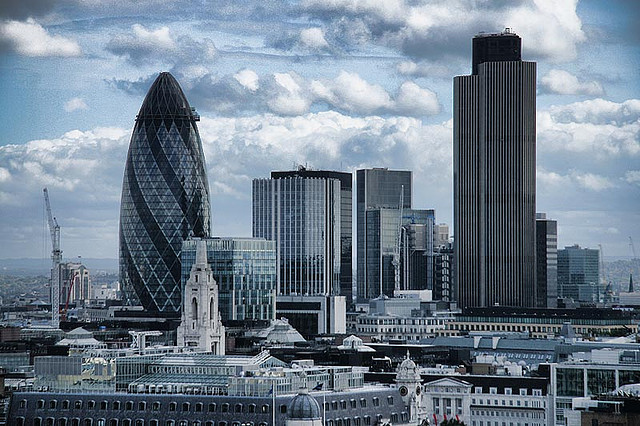 The Apprentice is back on our screens and already the candidates have managed to show us what not to do in an interview (unless you want to get fired by Lord Sugar that is!). With two tasks completed we give you 5 lessons we have learnt from The Apprentice candidates so far:
Focus on your strengths
Bragging about your strengths and accomplishments may not come naturally to everyone but it is essential that you are able to sell yourself in an interview environment if you want to get hired! Unfortunately Dan Callaghan couldn't quite grasp this as he proclaimed in the boardroom "I can't sell and I can't cook". Obviously you need to be honest with your interviewer but try and stress what your good qualities are rather than what you can't do!
Think on your feet
In the second episode the girls' team had to get creative with their marketing for shampoo 'Desert Secrets'. Targeting the grey pound market they decided to enlist candidate Ruth Whiteley (aged 47) to star in their digital billboard after other team members selected models in their 20's to star in the campaign! You never know exactly what the interviewer will ask so be ready to think on your feet and get creative with your answers!
Be relaxed
One of the issues with the girls pitch for 'Desert Secrets' was that Natalie Dean, the candidate who claims to pitch every day in her current role, fell flat in front of the panel. A wooden pitch can make your interviewer feel uncomfortable and doesn't showcase your personality.
Take a deep breath, smile and try and inject some personality into your delivery!
Silence is deadly
The boys' team very nearly squashed their chances of a win when Scott Saunders drew a blank and stood silent for what seemed like an eternity in their pitch for their shampoo product 'Western'. If you do your research and try and relax you should be able to talk fluidly in your interview!
Do your research
In order to succeed in your interview you need to research the company thoroughly so you can show your knowledge and initiative. Unfortunately Mergim Butaja didn't consider this in episode 1 as he tried to sell fish to a vegan restaurant!
So there are 5 top interview tips that we have learnt from this year's Apprentice candidates – I'm sure we will find out a few more as the series continues on BBC1!
Sophie Heaton (Digital Campaign Manager)